Civil code offers protection, improves lives, NPC deputy says
By Cao Yin | chinadaily.com.cn | Updated: 2020-05-22 10:58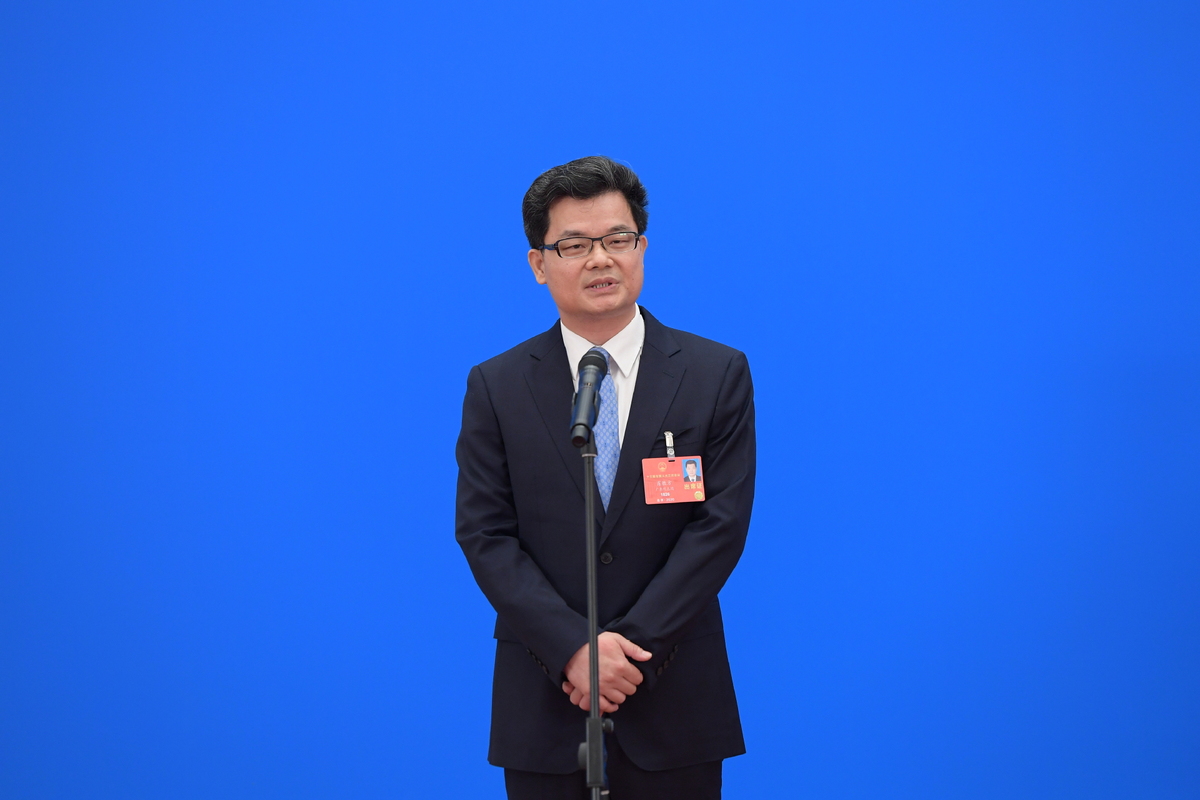 Chinese people's civil rights will be provided full protection and their lives will improve if a draft civil code is passed, Xiao Shengfang, a national legislator, said on Friday.
"An era with civil code is coming, and I believe having it will contribute to fully protecting our people's personal rights, including those related to property, contracts, inheritance and marriage and family, and our economic and social developments as well as our lives will also have stronger legal support," Xiao, a deputy to the 13th National People's Congress from Guangdong province, said.
He made the remark when answering questions from journalists at the "passage interviews" before the opening of the third plenary session of the 13th NPC on Friday morning.
The draft as a major legislative task is ready to be submitted to the annual full session for deliberation.
Xiao, also head of the Guangdong Lawyers Association, welcomed the draft filled with great efforts of law generations, "as it responds to public concerns and offer answers for hot issues that the public care much about".
Taking an article of prohibiting objects that fall or are thrown from high-rise buildings in the draft as an example, he said it is a move to safeguard people's security.
"Last year, an old person died after being injured by a brick from a tall building in Anhui province," he recalled when sharing the case with media. "Finally, 133 people living in the building and the building management company were asked to pay more than 500,000 yuan in compensation to the old person's family members, because we cannot figure out where the brick came from."
"The payment sounded unfair to some defendants, as they didn't think they should pay for what they hadn't done," he said. "I'm glad to see the draft has paid attention to the issue."
Stressing that throwing objects from high-rise building must be banned and clarifying that those who throw objects should be held accountable and pay compensation to victims, the draft also orders relevant departments to joint force to conduct investigation to find out who threw the objects as quickly as they can.
Furthermore, the draft also urges building management corporations to take security measures to shoulder more responsibilities, "which I think will help reduce tragedies such as the one in Anhui from root," Xiao added.
Besides, some other hot issues, including stronger personal information protection and banning usury, have also been written into the draft.