Black man's death in custody stirs outrage
By MAY ZHOU in Houston | chinadaily.com.cn | Updated: 2020-05-28 09:58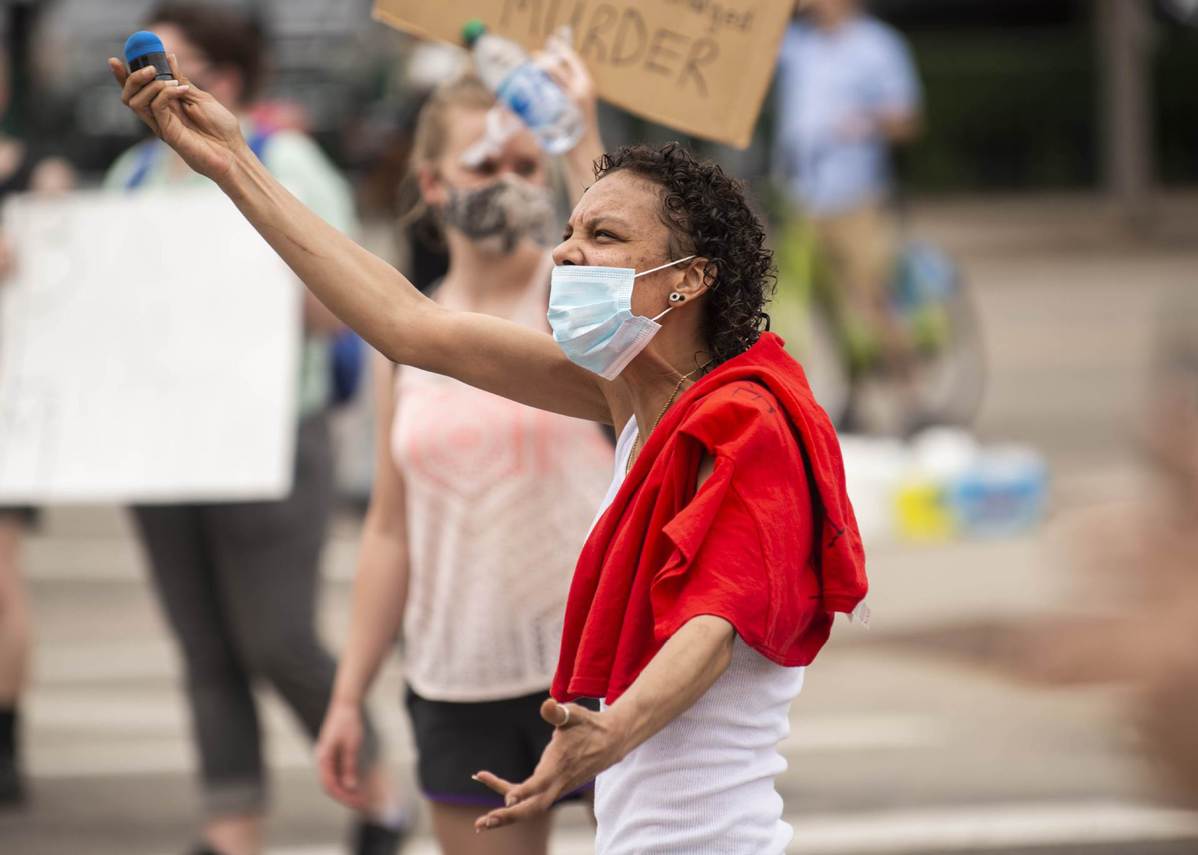 The death of an African American man in police custody in Minneapolis, Minnesota, has sparked protests and calls for investigations.
George Floyd, 46, died Monday as a city police officer kneeled on his neck while he was handcuffed.
The incident, videotaped by bystanders, was posted online and widely shared on social media on Tuesday. It incited widespread condemnations and a large protest in the Midwestern city on Tuesday night.
The Minneapolis Police Department fired the four involved officers on Tuesday. They were identified as Derek Chauvin, Thomas Lane, Tou Thao and J. Alexander Kueng.
In the video, a white police officer was seen pressing his knee against the neck of Floyd, who was pleading, "I can't breathe."
A few bystanders were heard on the recording to ask the officer to let go.
A female voice said "his nose is bleeding". A male voice said "he's stopped breathing now. You think that's cool?" The white officer did not respond to them.
When an ambulance arrived, the officer got off Floyd, who was by then motionless and appeared unconscious. He was put on a stretcher and taken away and later pronounced dead.
"The technique that was used is not permitted; it is not a technique that our officers get trained in," said Minneapolis Mayor Jacob Frey on Tuesday. "And our chief has been very clear on that piece. There is no reason to apply that kind of pressure with a knee to someone's neck."
Police said that Floyd matched the description of a suspect in a forgery case at a grocery store, and that he resisted arrest. Video emerged later that would challenge that depiction.
The mayor called on the county prosecutor to file criminal charges against the officer who knelt on Floyd.
"George Floyd deserves justice. His family deserves justice. The black community deserves justice," Frey said Wednesday at a news conference.
"At my request, the FBI and the Department of Justice are already well into an investigation as to the very sad and tragic death in Minnesota of George Floyd," President Donald Trump tweeted Wednesday.
The FBI Minneapolis Division said in a statement that the investigation will focus on whether the four officers "willfully deprived of a right or privilege protected by the Constitution or laws of the United States".
Jamar Nelson, a longtime community activist in Minneapolis, described the relationship between the police and the city's black community as fractured, The New York Times reported.
"The truth is, we do not have a good history," he said, describing the police department as "racist, bigoted and uncaring about the black community".
However, he said the current police chief, Medaria Arradondo, had been trying to repair the relationship. Nelson said "firing the four officers expeditiously is a big deal".
Floyd's brother, Philonise, told CNN: "Knowing my brother is to love my brother. They could have tased him; they could have maced him. Instead, they put their knee on his neck and just sat on him and then carried on.
"They treated him worse than they treat animals," he said.
George Floyd's sister Bridgett Floyd told ABC on Wednesday that her family wants the officers arrested.
The officers' firings are "definitely not enough justice for me and my family. I feel those guys need to be put in jail. They murdered my brother," she said.
In New York, in an incident that drew national attention, a white woman called police after a black man asked her to leash her dog in Central Park on Monday.
The woman's dog was running free when Chris Cooper encountered them. He asked her to leash the dog, and they got into an argument.
The woman, Amy Cooper, called police on 911, saying she was threatened: "There is an African American man, I am in Central Park, he is recording me and threatening me and my dog."
The video went viral, and the woman was fired from her job. She later apologized and surrendered the dog to an animal rescue organization.