Security law in HK backed by countries
By ZHOU JIN | China Daily | Updated: 2020-06-01 07:21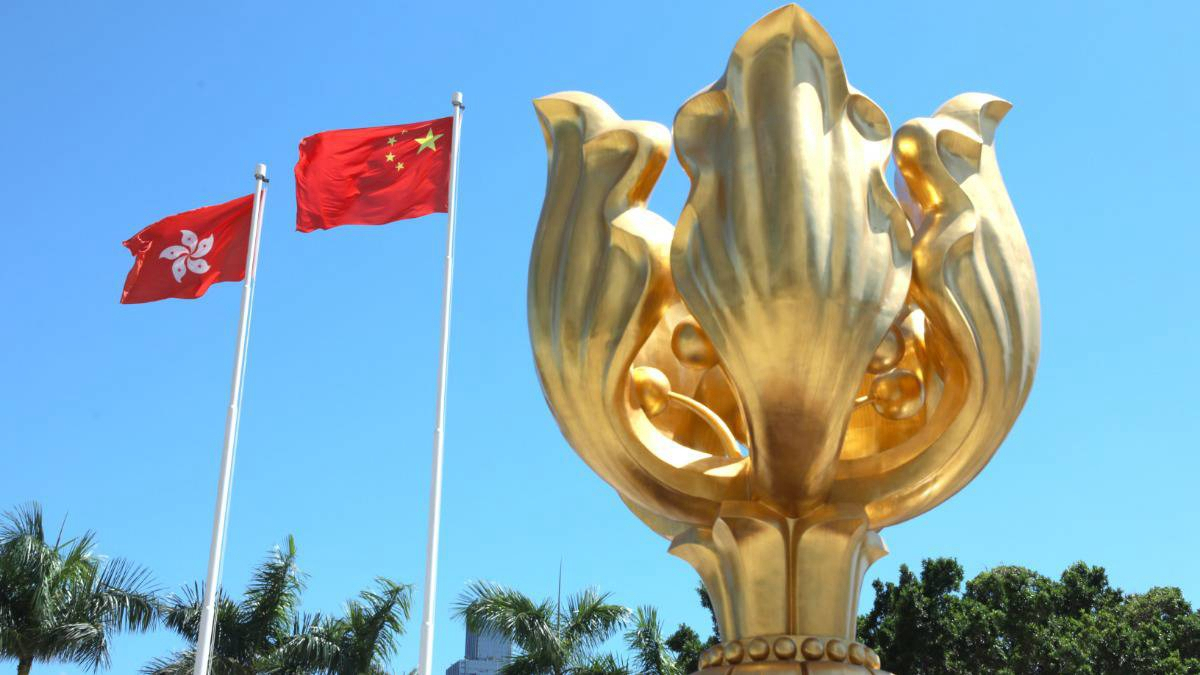 Serbian president among supporters of China's 'wise, resolute' decision
Various countries have expressed their support for China's decision on national security legislation for Hong Kong and condemned external interference on the issue.
In a recent letter to President Xi Jinping, Serbian President Aleksandar Vucic wrote his country supports China's National People's Congress in adopting the decision to establish and improve the legal system and enforcement mechanisms to safeguard national security in the Hong Kong Special Administrative Region.
As an independent and self-reliant country, Serbia opposes the act of interfering in the internal affairs of a sovereign state, Vucic said.
Serbia firmly supports China in safeguarding its national sovereignty, territorial integrity and national security, supports China's "wise and resolute decision" on Hong Kong affairs, and condemns all attempts to undermine China's reunification, the letter said.
Deputies to the 13th NPC voted on Thursday overwhelmingly in favor of the decision at the closing meeting of the country's top legislator's annual session.
The Foreign Ministry of the Democratic People's Republic of Korea said it is a legitimate step that China has adopted the decision, which is based on the Constitution of the People's Republic of China and the Basic Law of the HKSAR.
On Saturday, the official Korean Central News Agency quoted a spokesperson for the ministry as saying that a difficult situation was being created in Hong Kong in recent years that threatens the "one country, two systems" principle and the national security of China.
"This is the product of a plot by ... (an) external force and its vassal forces that seek the division and disintegration of China by tarnishing the image of a socialist country and fomenting and escalating social disorder," the spokesperson said.
"Since the Hong Kong issue is one pertaining thoroughly to the internal affairs of China, any country or force has no right to say this or that about it. We categorically oppose and reject foreign interference detrimental for the security and the social and economic development of Hong Kong," the report continued.
Pakistan has also expressed support to China's stance on Hong Kong issues. A spokesperson for Pakistan's Foreign Ministry said on Friday that Hong Kong issues are China's internal affairs and reiterated Pakistan's commitment to international law and the principle of non-interference.
"Cuba condemns interference in China's internal affairs and supports its right to ensure the well-being of all its citizens", Cuban Foreign Minister Bruno Rodriguez wrote on Twitter on Thursday.
"We welcome China's decision to consolidate development, recover from COVID-19 and strengthen institutions, legality and national security in its entire territory," he tweeted.
Russian Foreign Minister Sergey Lavrov has previously said on Tuesday that Hong Kong affairs fall within China's domestic affairs and Washington's threat to impose sanctions on China fully expose its sense of superiority and impunity, which is not conducive to effective dialogue between the US and China on other issues.
In a statement released on May 24, the Iranian Foreign Ministry emphasized the importance of respecting the one-China policy, and it condemned any foreign interference in China's internal affairs and any harm to its national sovereignty and territorial integrity. The statement stressed the need for enforcing law and keeping order for the stability, welfare and security of people of Hong Kong.
Chinese Foreign Ministry spokesman Zhao Lijian said on Friday that the decision on the national security legislation for Hong Kong is China's internal affairs and that China would take necessary countermeasures if external forces interfered in Hong Kong affairs.
Xinhua contributed to this story.