Teen uses needle and thread to fight virus
China Daily | Updated: 2020-06-01 10:18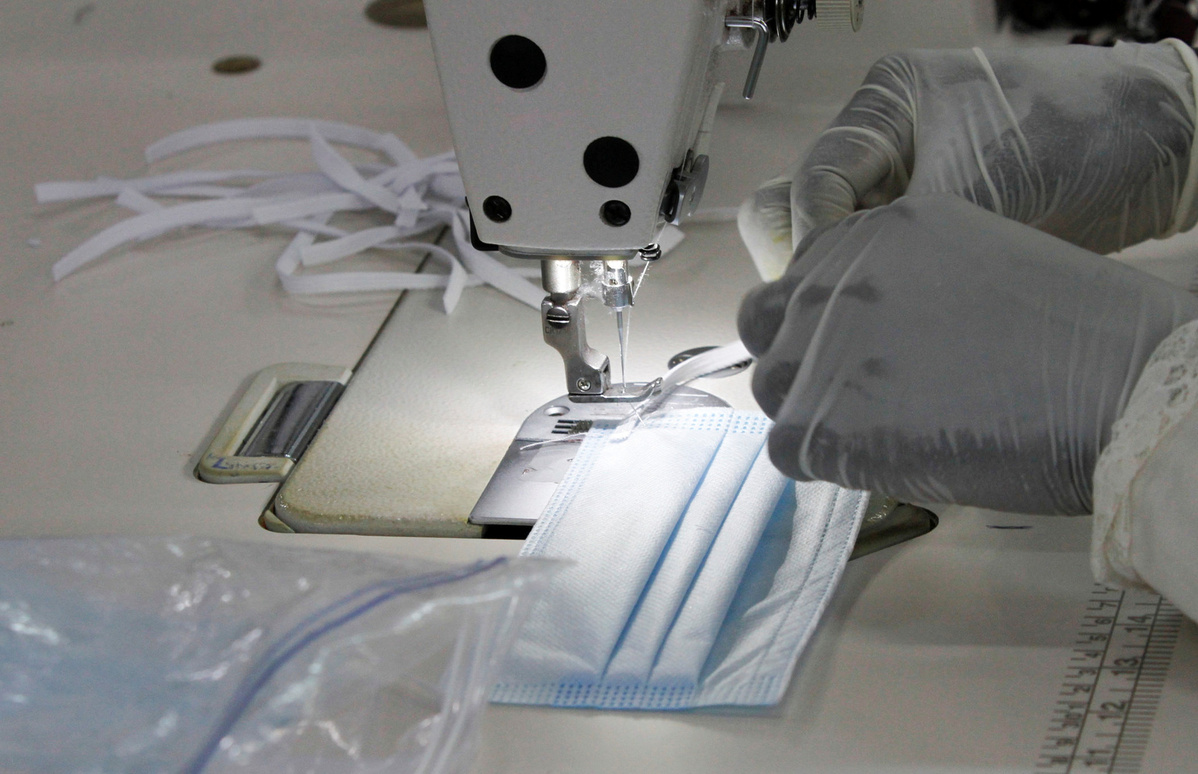 Editor's note: This news column showcases stories from around the world that bring a touch of positivity to the fight against the deadly coronavirus.
KITALE, Kenya-Joseph Mwalo, a 13-year-old middle school pupil in Western Kenya, has taken on rock star status thanks to his prowess in sewing face masks that are in high demand as the fight against COVID-19 gains steam.
Since the government ordered the closure of schools to help contain the spread of the disease, Joseph has kept himself busy with the stitching work to help fellow citizens obtain the masks.
He has never attended a fashion and design class but has copied the skills from his father, Daniel Ondito, and has since churned out hundreds of masks.
When the government announced that the virus had been detected in the country and urged Kenyans to protect themselves, Joseph said, he put the idea of making masks to his father.
"I had brought my father an item he had sent me when a customer who wanted his clothes repaired arrived wearing the mask. I keenly looked at the mask and later I asked my father to allow me try to make similar one for myself."
It took him three days to come up with the final product, to the great admiration of his father.
"After I made the first mask, my father was excited and he asked to make more for the family," he said.
At one time two neighbors who were impressed by the boy's tailoring skill placed orders for masks for their families.
He told his father about the orders and his father helped him to obtain raw materials to make the masks. Unlike repairing or making new clothes, Joseph said, stitching a mask is a laborious task.
"Materials are expensive and one has to employ enough skills to cut them into the sizes required because you do not take a customer's measurements before you make the masks."
Before sewing the masks he washes his hands and disinfects his work station thoroughly to ensure the product is not contaminated.
A few displays he had made attracted many customers to buy his products, and this has bolstered the family income.
Joseph said his dream is to become a civil engineer and that his venture in sewing masks is motivated by a desire to save his compatriots from the pandemic.
Xinhua