COVID-19 hotspots in South Africa may be placed on higher alert level: president
Xinhua | Updated: 2020-06-01 12:08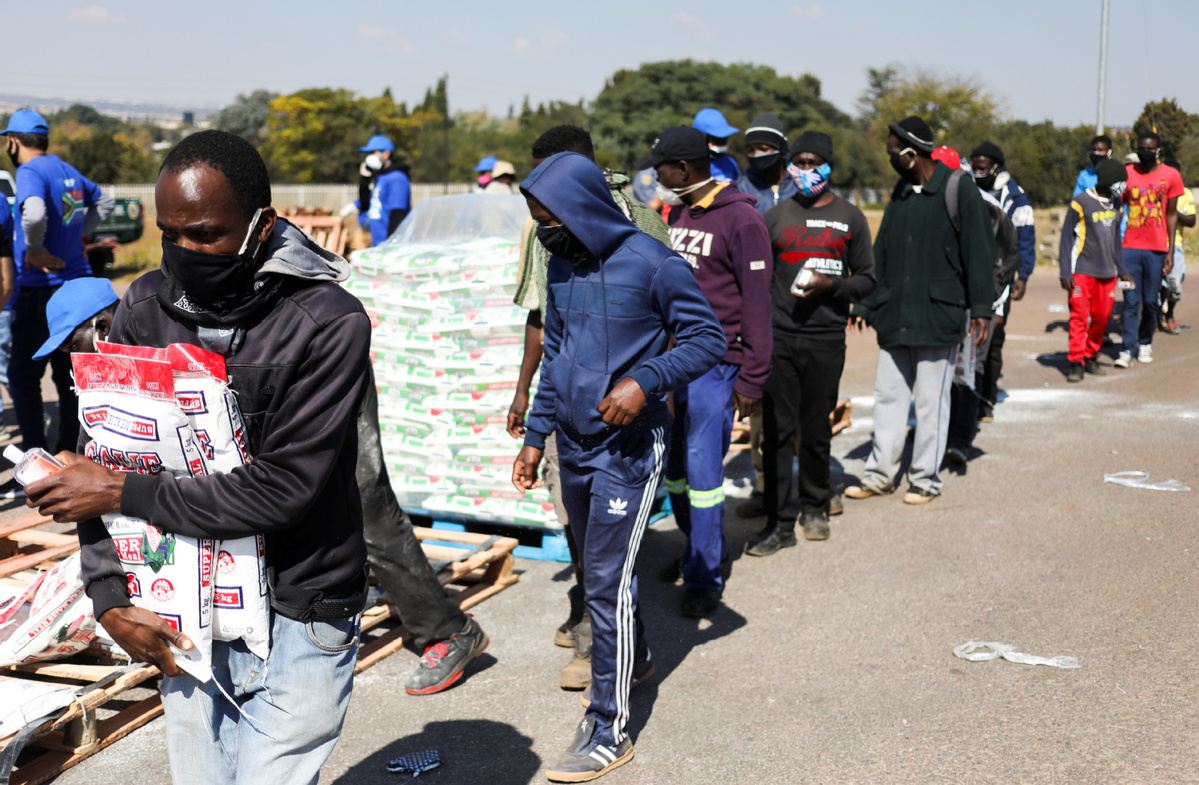 CAPE TOWN - Some COVID-19 hotspots in South Africa may be placed on a higher alert if special interventions fail to contain the pandemic, President Cyril Ramaphosa said on Sunday.
Different approaches have been introduced to deal with high-infection areas, known as hotspots, and low-infection areas, which require vigilance and surveillance, Ramaphosa said during a virtual engagement with the South African National Editors Forum.
The remarks came a day before the country is set to lower the alert level from four to three, under which 8 million people will be allowed to return to work as most economic sectors in the country reopen.
"We are re-opening most areas of the economy so that people can earn a living, and so that this immediate health crisis does not result in a permanent economic crisis," Ramaphosa said.
But hotspots where confirmed cases rise at a fast rate remain a concern, particularly after the further easing of restrictions, the president said.
Special interventions will be made in hotspot areas by deploying dedicated, multidisciplinary teams to contain the outbreak, including epidemiologists, doctors, nurses and community health workers, he added.
As of Sunday, the country reported 32,683 cases of COVID-19 with 683 deaths. The Western Cape, the hardest-hit province, recorded 21,382 cases with 503 deaths.
"It is of utmost importance that we reduce the rate of spread in the Western Cape and we do everything possible to prevent other parts of the country from following a similar trajectory," Ramaphosa said.
Each hotspot will be linked to testing and quarantine facilities, and additional hospital beds when necessary, with a close focus on tracing contacts and isolating them so as to prevent further transmission, Ramaphosa said.