American brands, retailers face slow recovery
By LIA ZHU in San Francisco | China Daily Global | Updated: 2020-06-01 14:24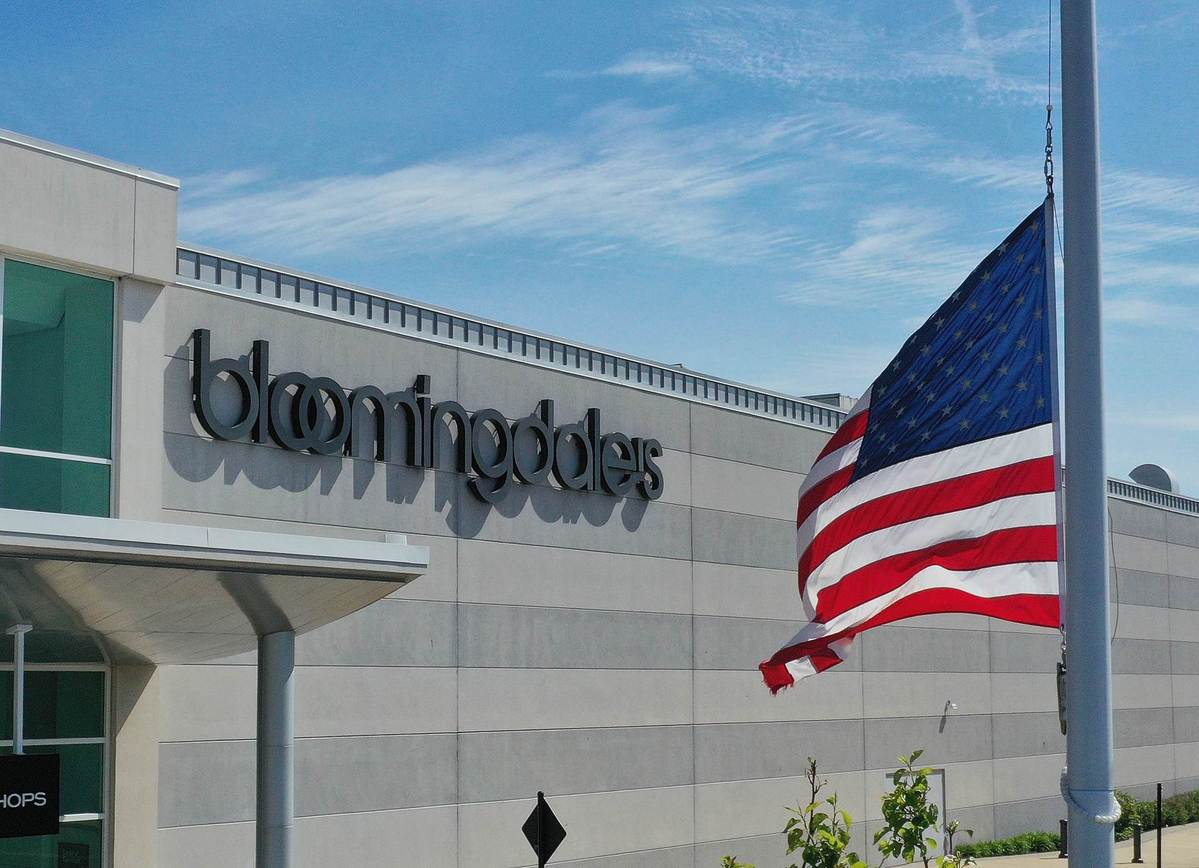 Many US brands and retailers have been hit hard by closings mandated by stay-at-home orders and social distancing measures that started in mid-March due to the COVID-19 pandemic. But even as some are gradually reopening, experts see a slow recovery.
Department stores like J.C. Penney, Kohl's, Macy's, Bloomingdale's and J. Crew have reopened a slew of stores in some states — Florida, Texas, Ohio and Indiana, among others — starting last month, but Penney's and J. Crew are operating in bankruptcy.
At the reopened locations, retailers are using various protective measures, including contactless curbside pickup and checkout, reducing store hours and cleaning high-touch surfaces.
In California, the first state to impose a shelter-in-place order, department stores are still closed, though the state is allowing in-store retail businesses to reopen as of Monday, as long as the relevant county approves it.
Even as most states start to ease restrictions, it isn't known when the retail sector will recover and what retail shopping will look like after the pandemic.
"Similar to the past crises, I expect high-end retail to come back fast, while low-end retail will need a significantly longer period to get back. Particularly, (midprice) brands that are not well positioned will suffer," Daniel Langer, CEO of management consulting firm Équité and a professor of luxury strategy at California's Pepperdine University, told China Daily.
In April, US retail and food-services sales saw the biggest decrease from the previous month — 16.4 percent — since the early 1990s, according to the US Census Bureau.
The apparel sector had the sharpest plunge, with clothing-store sales in April falling by nearly 90 percent year-on-year. Sales at department stores were down 47 percent from April 2019.
Last month, in addition to J. Crew and J.C. Penney declaring bankruptcy in order to seek court-ordered restructuring, discounter Stage Stores and high-end Neiman Marcus also filed for bankruptcy.
Brooks Brothers, the two-century-old menswear company, is reportedly looking for a buyer.
L Brands, the parent company of Victoria's Secret, is about to shut more than 200 stores in malls and shopping centers across the country this year.
Sportswear maker Under Armour reported a sales decline of 23 percent during the first quarter.
"Bankruptcies of US retailers like Neiman Marcus are not primarily driven by the coronavirus," said Langer, "but by not addressing underlying weaknesses early enough: deficits in service, assortment, digital mastery and in the financial structure of the company."
Though not a direct cause, the pandemic accelerated the outlets' decline, and many other US retailers face a similar threat, he said.
The retail sector has been experiencing a tough time for the past several years as consumers change their habits.
In 2018, retailers permanently closed nearly 6,000 brick-and-mortar locations, according to the retail advisory firm Coresight Research. In 2019, the figure rose to 9,548 closures. The firm estimates that more than 15,000 stores could shutter in 2020.
The pandemic's impact will be especially hard on retailers of "discretionary goods", with apparel retail and department stores among those most significantly affected, said Coresight CEO Deborah Weinswig in a retail trends report.
That falling demand for discretionary retail could be a driving force for permanent store closures later in the year, she said.
Sports fitness retailers saw a "dramatic and immediate" drop in sales in April, with 55 percent of respondents reporting declines in sales of 51 percent or greater when compared to April 2019, according to a survey by the Sports and Fitness Industry Association (SFIA).
The "immediacy and magnitude of the decline of sales across so many categories was dramatic", said Tom Cove, president and CEO of SFIA, in the report.
Not much improvement was expected in May, as stores have only just begun to reopen, and customers are slowly returning, said the report. For the full year, 30 percent of respondents were already expecting revenues to fall more than 40 percent, according to the report.
Moreover, consumers may not return to their previous shopping habits as they get more used to buying online.
To survive and thrive in a post-pandemic landscape, Langer said, "the time to act and initiate changes to the business model is now".
"Brands will have to redefine themselves — offer immersive digital experiences. They need to understand that the purchase decision is taken through the digital journey," he said. "Web stores are not enough. Instead, brands need to turn digital into a competitive advantage if they don't want to get obsolete. The gap to the best brands is widening, not narrowing, for most other brands."