US cities riven with protests
By HENG WEILI in New York | China Daily Global | Updated: 2020-06-01 15:18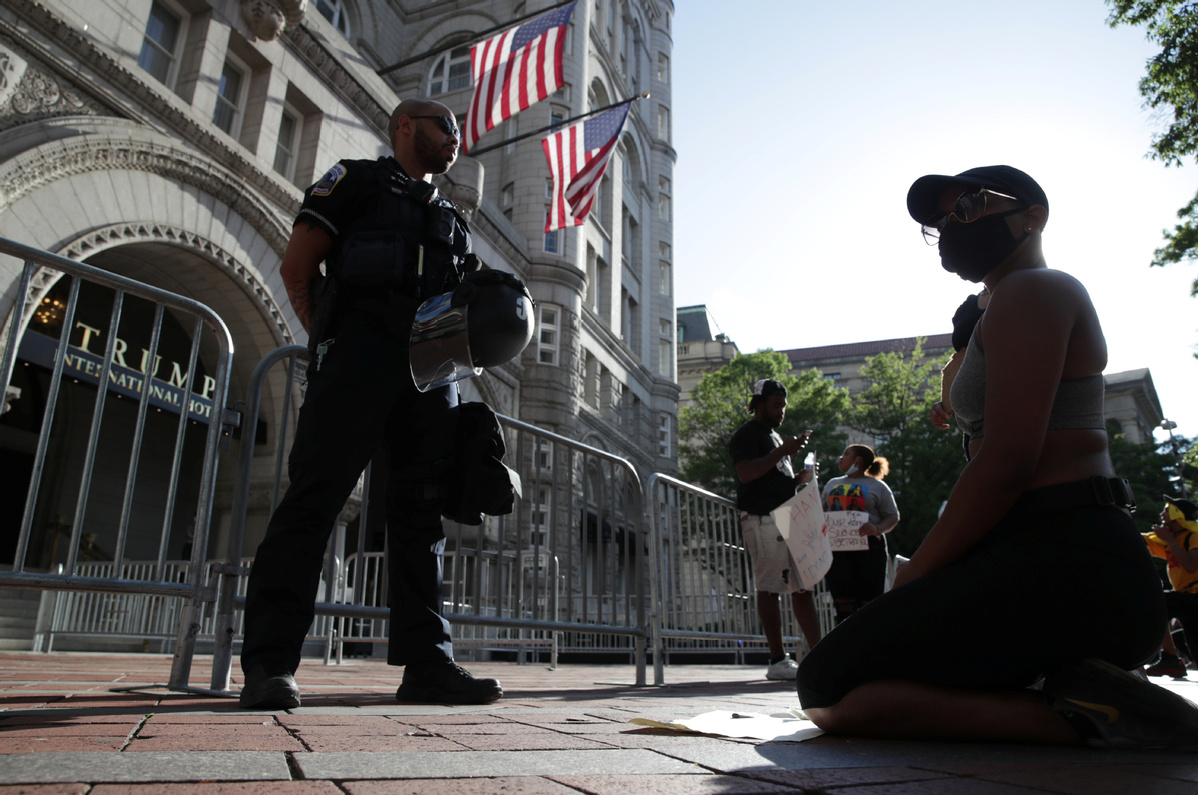 What you need to know
- Protests enter sixth day across the US, including fires, violence near White House.
- The nationwide unrest started on Memorial Day, May 25, when George Floyd, 46, died after a Minneapolis police officer knelt on his neck for almost nine minutes
- At least 40 cities in more than 20 US states and Washington DC have imposed curfews.
- Trump has created controversy by calling protesters "thugs".
- As of Sunday morning, approximately 5,000 National Guard members have been activated in 15 states and Washington DC, with another 2,000 prepared to activate if needed.
- The officer who pressed his knee onto Floyd's neck has been charged with murder, but protesters are demanding the other three officers at the scene be prosecuted.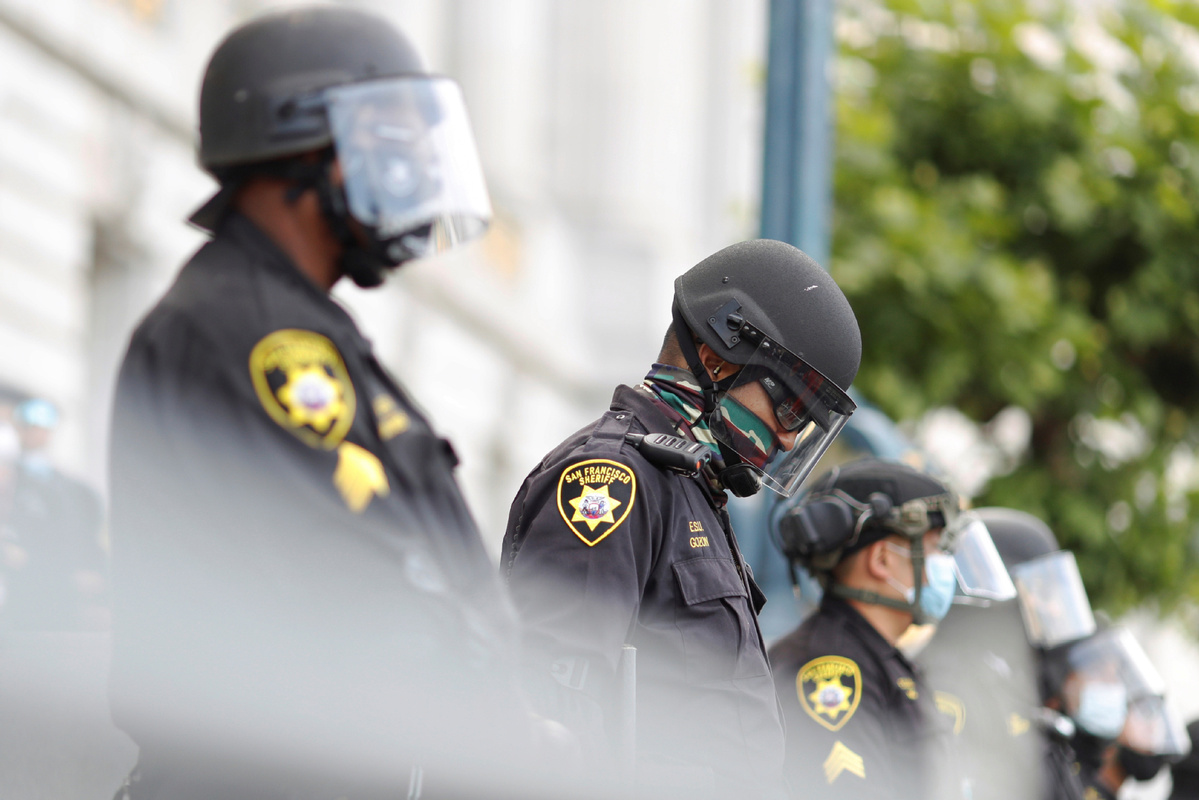 Previous report
Violent protests continued to rock American cities over the weekend, as officials struggled to restore order amid the fury unleased after the death of a black man in police custody in Minneapolis, Minnesota.
Police departments across the United States watched patrol cars and other vehicles being set ablaze as they confronted lines of protesters.
In Philadelphia on Sunday, protesters ransacked stores and set fires. City police said they had made 215 arrests as of Sunday afternoon.
"Deeply saddened by the destruction we saw last night in Center City. In looting downtown, these individuals not only desecrated private businesses, they also desecrated the important message that was heard in the earlier, peaceful protests," Mayor Jim Kenney said on Twitter on Sunday.
"Law & Order in Philadelphia, NOW!" US President Donald Trump tweeted. "They are looting stores. Call in our great National Guard like they FINALLY did (thank you President Trump) last night in Minneapolis."
In Brooklyn, New York, a patrol car being pelted with projectiles on Saturday slowly accelerated through a group of protesters, with Mayor Bill de Blasio calling for an investigation of the incident. Also in New York, an officer was recorded roughly shoving a young woman to the pavement after she had approached a phalanx of police, and another was shown lifting the mask of a protester and pepper-spraying him.
In two other separate incidents in Brooklyn over the weekend, two lawyers and one young woman were charged with throwing Molotov cocktails at police vehicles.
The NYPD made 350 arrests on Saturday, while 30 officers were injured. Graffiti was scrawled on St. Patrick's Cathedral in Manhattan. Protesters also marched in Times Square on Sunday.
The nationwide unrest started on Memorial Day, May 25, when George Floyd, 46, died after a Minneapolis police officer knelt on his neck for almost nine minutes. The officer, Derek Chauvin, has been charged with third-degree murderand manslaughter. He and three other city officers were fired shortly afterward, which started when Floyd was accused of trying to pass a counterfeit bill at a store.
Trump, who has mostly taken a hard line against the protests in several posts on Twitter, on Sunday declared the left-wing group antifa a domestic terrorist organization. Antifa, whose name is short for "anti-fascist", was accused by US Attorney General William Barr of infiltrating the protests in various cities and fomenting disorder.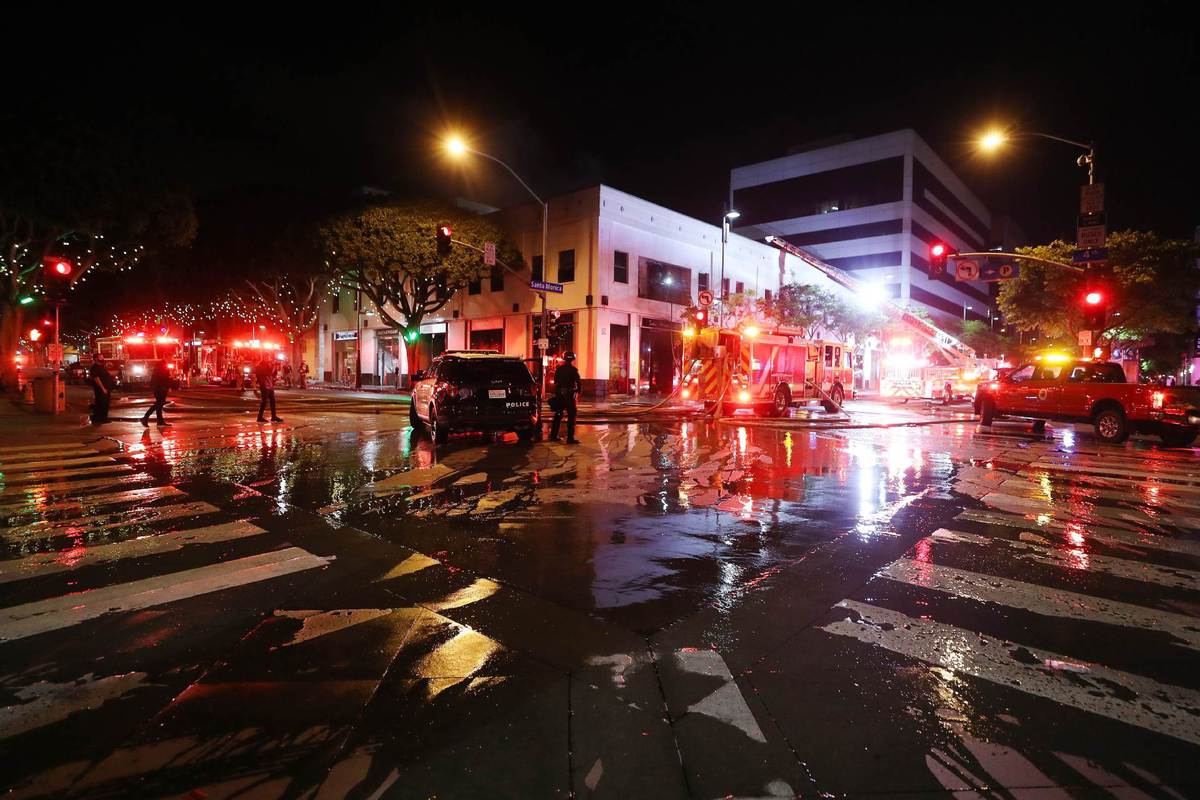 Trump had tweeted earlier on Sunday: "Get tough Democrat Mayors and Governors. These people are ANARCHISTS. Call in our National Guard NOW. The World is watching and laughing at you and Sleepy Joe. Is this what America wants? NO!!!"
"We are a nation in pain right now, but we must not allow this pain to destroy us," former vice-president Joe Biden, the presumptive Democratic nominee to face Trump in November's election, tweeted Sunday. "As President, I will help lead this conversation — and more importantly, I will listen, just as I did today visiting the site of last night's protests in Wilmington."
Trump has created controversy by calling protesters "thugs", saying that protesters who gathered outside the White House on Friday would face the "most vicious dogs" and "ominous weapons", and earlier said that "when the looting starts, the shooting starts".
He also has said that some of the unruly protesters were dishonoring Floyd's memory, and briefly spoke with Floyd's brother by telephone.
House Speaker Nancy Pelosi, speaking on ABC's This Week on Sunday, said: "Democratic and Republican presidents alike have seen it as their responsibility to be a unifying force in our country, not to fuel the flame. President Trump has made clear he would rather distract than perform his duty."
National security adviser Robert O'Brien said Sunday that the Trump administration will not federalize the National Guard for now.
While Minnesota's governor and Minneapolis' mayor suggested that out-of-town protesters were the source of the violence in their state, a review of arrest bookings in Hennepin County, where Minneapolis is based, showed that 80 percent of those charged were Minnesota residents.
Other politicians and pundits have accused white supremacists and international agitators in the violence.
Minnesota Governor Tim Walz said on Saturday that he was activating the full Minnesota National Guard for the first time since World War II.
On Sunday, thousands gathered for a rally in St. Paul, Minnesota.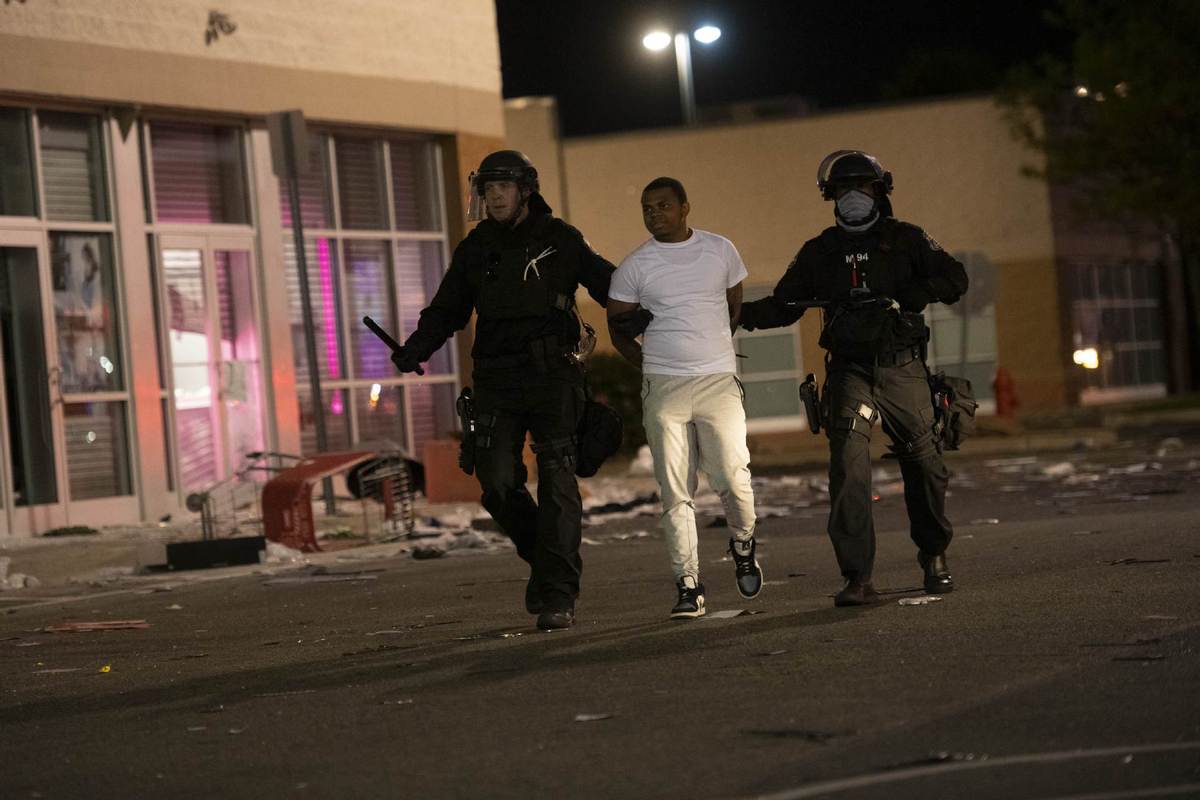 "We are seeing in St. Paul and obviously around the country this level of rage and anger that frankly is legitimate, as we see this horrific video of George Floyd being just suffocated to death," Mayor Melvin Carter told CNN on Sunday. "Unfortunately, it's being expressed right now, over the past week, in ways that are destructive and unacceptable."
The protests unfolded while the US was still coping with being the center of the world's worst outbreak of the novel coronavirus, which has been blamed for more than 104,000 deaths in the country.
As with the virus, which has created a political divide over reopening the economy, the Floyd case also has underscored that division. The emphasis that authorities had put on social distancing and staying home has been discarded, as protesters, both masked and unmasked, took to the streets.
"I am deeply concerned about olence super-spreader type of incident," Walz said. "We're going to see a spike in COVID-19. It's inevitable."
Other major American cities where clashes intensified over the weekend included Atlanta, where CNN's headquarters' building was attacked; Chicago, Dallas, Houston, Los Angeles and Washington DC.
Houston Mayor Sylvester Turner said Sunday that the body of George Floyd will be returned to the city.
"This is the same city that George Floyd grew up in, and his body will be returning to this city," Turner said at a news conference. "And so the focus needs to be on supporting and uplifting his family."
Floyd was from the city's Third Ward and was a star tight end who played in a Texas high school football state championship at the Houston Astrodome in 1992.
Atlanta Mayor Keisha Lance Bottoms said that more than 150 people were arrested over the weekend.
"I think that there is a place in America for peaceful protest, and we know that peaceful protests have had a history of changing things in this country," Bottoms said on CBS' Face the Nation. "But it has to be organized and it has to be for a purpose. And when you have violent eruptions like we've seen across America, then we lose sight of even what we are talking about."
When asked about some of the president's comments, Bottoms said: "And it's as my grandmother used to say, 'If you don't have anything good to say, sometimes you just shouldn't say anything at all.'"
In Los Angeles, protests led to the looting of the Alexander McQueen clothing store on Rodeo Drive in Beverly Hills, and a Gucci store on the street was marked with the graffiti slogan: "Eat the rich." In the nearby Grove Shopping Center, which houses more than 50 upscale stores, Nordstrom, Ray Ban and Apple were broken into.
Chicago, Mayor Lori Lightfoot, who said she has asked Governor J.B. Pritzker to send National Guard troops, expressed anger at some protesters. "You should be ashamed of yourselves. What you have done is a dishonor to our city . . . and its long and proud legacy as a leader of bold and vibrant peaceful protest," Lightfoot wrote on Twitter.
May Zhou in Houston, and Reuters contributed to this story.