Hainan bets on FTP to spur consumption
By Wang Zhuoqiong, Zhu Wenqian and Ma Zhiping | China Daily | Updated: 2020-06-03 07:36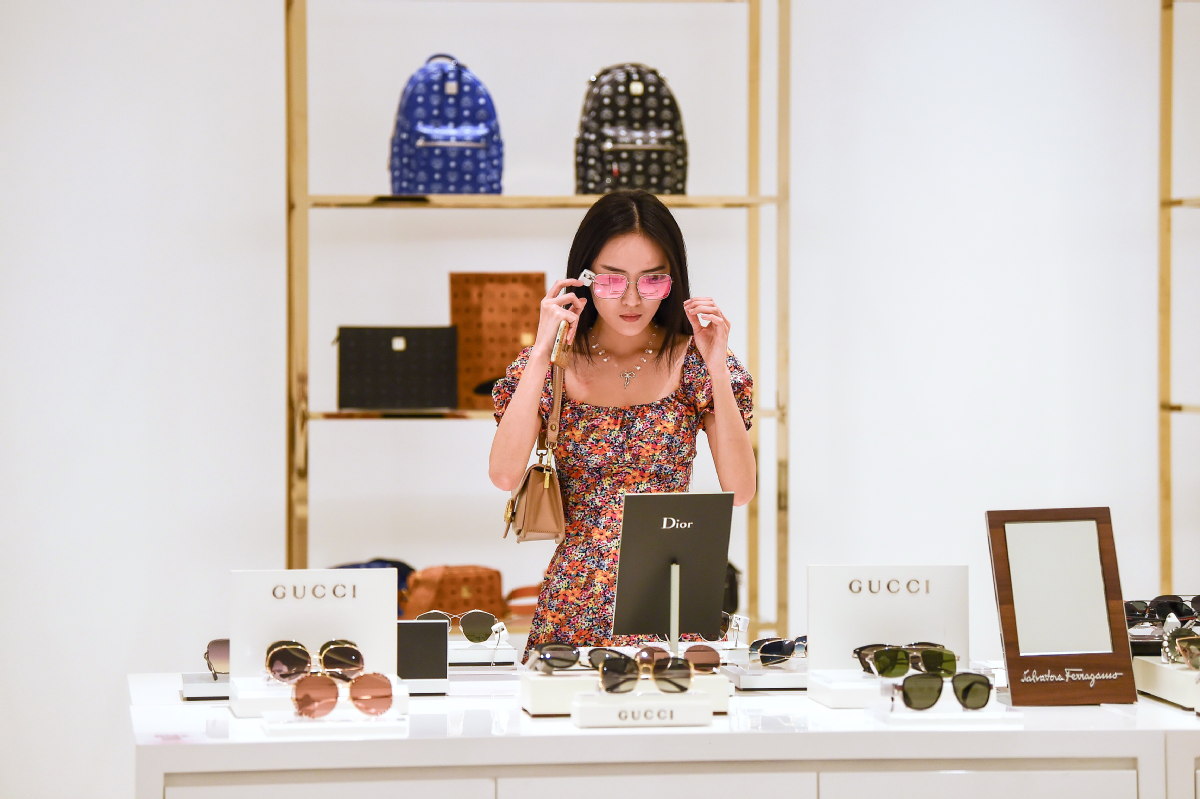 Import levy and tax cuts to promote duty-free product purchases on island
China's plan to transform Hainan into a free trade port is expected to spur local consumption and enhance competitiveness of duty-free products, while greatly stimulating tourism and aviation industry on the island, experts said on Tuesday.
The plan, which covers key measures regarding the implementation of the free trade policy system, includes exemptions of import duty, value-added tax and consumption tax on imported goods purchased by island residents. It also includes measures to increase the quota for offshore duty-free shopping to 100,000 yuan ($14,020) per person every year from 30,000 yuan and increase the number of categories of duty-free products.
Zhao Ping, director of the international trade research department at the Academy of China Council for the Promotion of International Trade, said earlier residents on the island were not eligible to purchase duty-free products without tickets to depart the island. The new plan will allow island residents to buy duty-free products.
Import duty and tax exemptions will significantly improve the competitiveness of duty-free products available in Hainan, said Zhao.
The higher quota for offshore duty-free shopping will cover more types of consumer products available on the island, attracting consumers from home and abroad and boosting local tourism, she said.
Chi Fulin, president of China Institute for Reform and Development, suggested that the "zero-tariff" on daily use consumer goods-an "early arrangement" of the master plan for the Hainan Free Trade Port-be applied as early as possible to benefit all tourists and residents in Hainan.
The plan also includes measures to boost tourism, including building a pilot zone for cruise tourism and a pilot zone for reform, development and innovation of the yacht industry.
"The new duty-free shopping policy will serve as a major driver to accelerate the transformation of Hainan's industrial structure and promote integration of tourism with cultural activities and sports events on the tropical island," said Jiang Yiyi, a professor of leisure sports at the Beijing Sports University.
"Delegating benefits to tourists and the local people will boost growth of other services such as hotels and catering businesses which will bring various gains to the local economy," she said.
Hainan will also implement more opening-up policies for air transport. The central government will support Hainan in piloting the Seventh Freedom of the Air and build an international aviation hub.
The Seventh Freedom allows foreign carriers to operate flights between two countries without the need to touch down in the airline's home country. For instance, a Japanese airline will be able to operate flights from Hainan to Thailand.
An industry expert said after the lifting of controls, Hainan will enjoy the highest degree of opening-up in the domestic civil aviation industry.
"It will attract more foreign carriers to launch international flights to third countries, and support the growth of Hainan as a free trade port. But the competition in the international flights market in the province will become more intense," said Lin Zhijie, an aviation industry analyst.
By 2035, the government will encourage domestic and foreign carriers to increase their capacities and launch more flights that connect Hainan and other cities.
Haikou-based Hainan Airlines, China's fourth-largest carrier, said it will scout for business opportunities that arise from the higher degree of opening-up, and launch more international flights to major overseas destinations.