COVID-19 RNA in wastewater reflects epidemic situation: Finnish study
Xinhua | Updated: 2020-06-03 09:33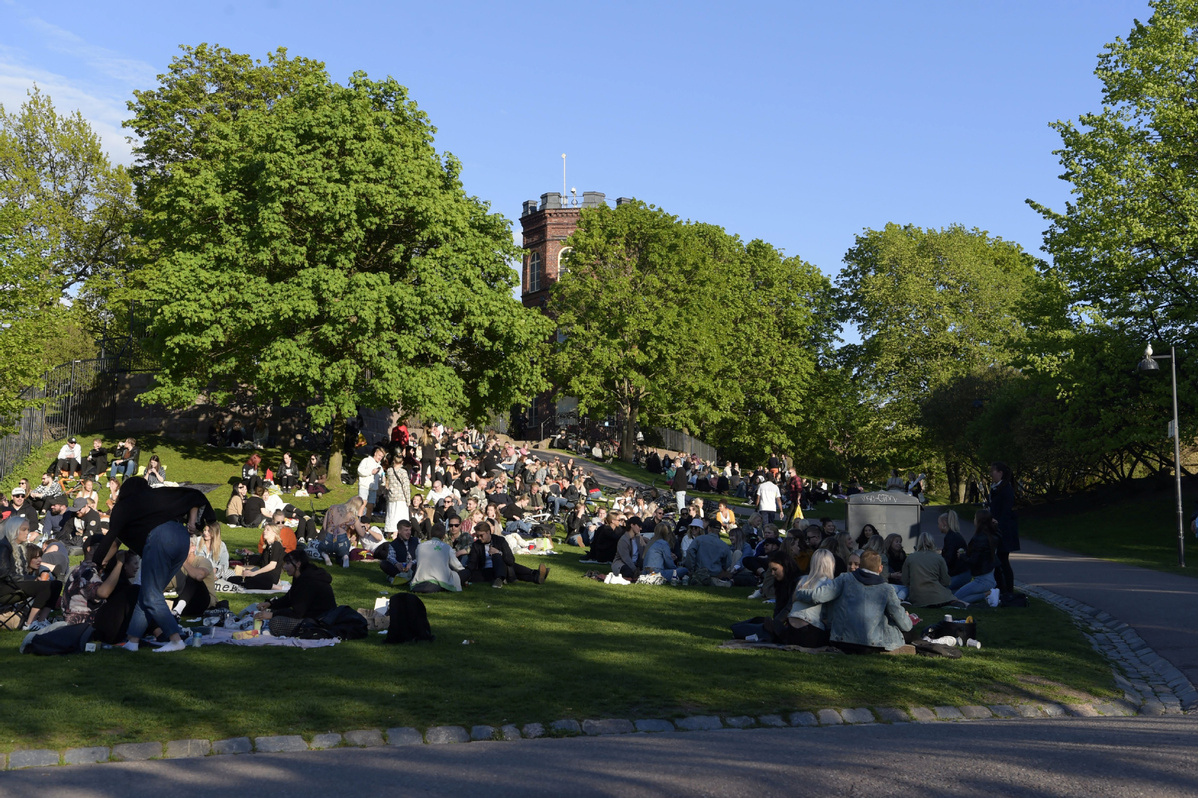 HELSINKI - Initial results of a Finnish study of the occurrence of COVID-19 virus RNA in wastewater indicated that they match the size of the regional infection rate. Although sewage waters were analysed in several locations throughout Finland, traces of COVID-19 were found only in Helsinki and Turku, in southern Finland, the Finnish Institute for Health and Welfare (THL) said in a press release on Tuesday.
Tarja Pitkanen, senior researcher at THL, told newspaper Helsingin Sanomat that the results also reflect the number of people who have no symptoms, but nevertheless emit virus in their excrement. "The wastewater surveys complement the picture obtained earlier in blood tests," she said.
The amounts of COVID-19 virus found now in Finnish capital Helsinki were much higher than those in Turku, southwestern Finland. "Confirmed infections indicate a declining epidemic situation, and wastewater studies support the observations based on testing individuals," Pitkanen said.
The Finnish study applied a testing method developed at the THL's labs in Kuopio, central Finland. It detects the quantity of novel coronavirus RNA, or its genetic material, in samples collected from sewage treatment plants. The results now indicated that this monitoring technique can be used to support preparedness for a potential second wave of the COVID-19 outbreak.
The Finnish study method is also developed to identify various genotypes of the virus. "We presume that viruses coming from various sources have different abilities to infect," Pitkanen said. "At this time there are hardly any new infections reaching Finland from abroad, but as the frontiers open, new genotypes will be arriving," added she.
In the future, the researchers will try to establish if the coronavirus can remain viable in the water coming to sewage treatment plants.
The sample collection is currently funded by a start-up grant from the Finnish Ministry of Agriculture and Forestry, and researchers will focus on samples of water coming to the sewage treatment plants.
THL acknowledged the system does not totally reflect a real time situation as the waste water takes time to reach a processing plant and the laboratories, but the same delays occur in patient testing. "And the advantage of waste water analyses is that they cover whole residential areas, not just individual people," Pitkanen said.
While comparable efforts have been taken abroad, especially in the Netherlands, THL said the Finnish studies are unique in their vast geographical coverage, some 60 percent of the population.
THL started on May 4 to take samples from 28 sewage processing plants across the country, aiming at developing a surveillance system for the COVID-19 epidemic based on wastewater samples.