Is Europe set to loosen its transatlantic ties?
By Harvey Morris | China Daily Global | Updated: 2020-06-03 09:48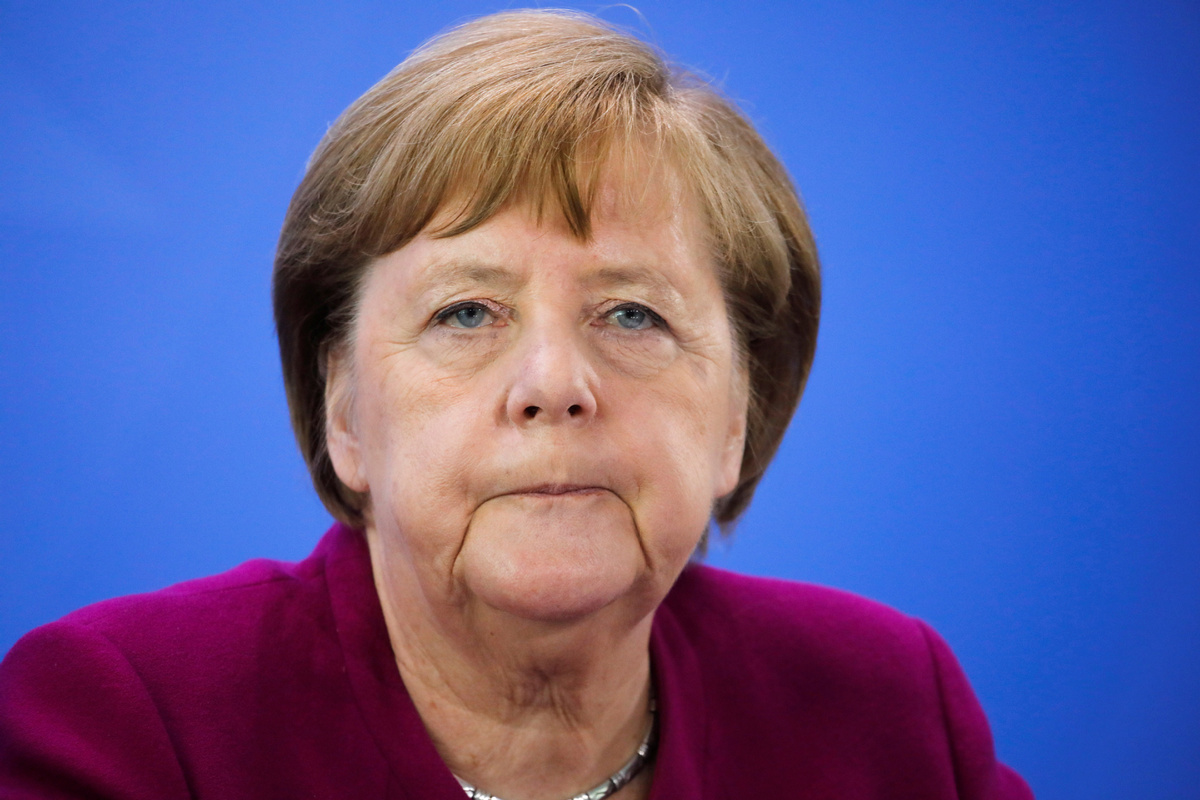 As Germany prepares to assume the presidency of the European Union, the bloc is resisting pressure to be dragged into United States President Donald Trump's sabre-rattling over China's policy on the Hong Kong Special Administrative Region.
Outlining Germany's ambitions for its six-month tenure, Chancellor Angela Merkel said: "Relations with China will be a foreign policy priority of the (EU) Council Presidency." She acknowledged differences of opinion with Beijing, but said these meant that "critical-constructive dialogue is more important than ever".
As EU governments and China plan for a summit in September, the Germans have made clear they do not intend to be drawn down the path of confrontation being pursued by Trump.
Merkel stressed that the EU's priorities remained the pursuit of an investment agreement with China and the joint pursuit of action on climate change and global health, the latter brought into sharp relief by the COVID-19 crisis.
A widespread view in Europe is that Trump's vendetta against China, including a new set of sanctions announced against Chinese officials, is to a great extent an attempt to divert attention from his failings in dealing with the novel coronavirus pandemic.
A recent independent poll indicated three-quarters of Germans had a worse view of the US in the light of its handling of the pandemic.
An almost equal number thought a closer relationship with China was more important than closer ties to the US. An even larger number of younger people leaned toward improving China ties.
The EU issued a statement on China's decision to extend national security legislation to Hong Kong SAR, a measure which Beijing regards as a purely internal measure in which foreign governments should not interfere.
However, the Europeans specifically ruled out sanctions as a means of pursuing the issue. EU foreign policy chief, Josep Borrell, said he did not think "sanctions against China are going to be a solution for our problems".
While Germany said the September EU-China summit will go ahead as planned, albeit via video, Merkel rejected Trump's proposal to hold an early face-to-face Washington meeting of leaders of the G7 developed states.
In her snub to the White House, she cited the continuing COVID-19 crisis. She might now be tempted to add the excuse that the US capital is under curfew in response to nationwide protests against the police killing of an unarmed African-American.
In the face of Merkel's rejection, Trump was forced to back down.
The German government has since reiterated that it will not be forced to take sides in the war of words that Trump has launched on China.
"We Europeans especially cannot have an interest in the conflicting interests between China and the US becoming irreconcilable," German's Foreign Minister Hieko Maas said in an interview published this week.
The EU-China summit would go ahead, he said, because: "There are too many important topics that we need to discuss with China."
In divorcing herself from Trump's "China-bashing", Merkel will seek to find common ground among her European partners so that any differences that might arise in tough negotiations with Beijing are dealt with in a cooperative spirit.
If the Europeans are agreed on one thing it is in rejecting Trumpian belligerence. There is also a growing sentiment in Europe that Trump's declarations contain more rhetoric than substance.
In international markets, including Europe, stocks rose after traders decided that Trump's threats of retaliation over the Hong Kong amounted to harsh words but little substantive action.
The business world is also voting with its feet by returning to China to reopen operations shut down by the pandemic.
German managers, workers and their families are among those who have boarded charter flights to China as multinationals operating there resume their activities. More than 5,000 German companies operate in China, employing more than 1 million people.
"This is an important step to reconnect China's and Germany's economies," said Jens Hildebrandt, executive director of the German Chamber of Commerce in North China, according to a news release.
Cooperation rather than conflict is likely to be the watchword in Europe as the world emerges from the health crisis. Or, as the Germans express it in their chosen slogan for their EU presidency that begins on July 1: "Together. Making Europe strong again."
Harvey Morris is a senior media consultant for China Daily UK