US anger spreads to Australia as thousands protest police brutality
Xinhua | Updated: 2020-06-03 10:16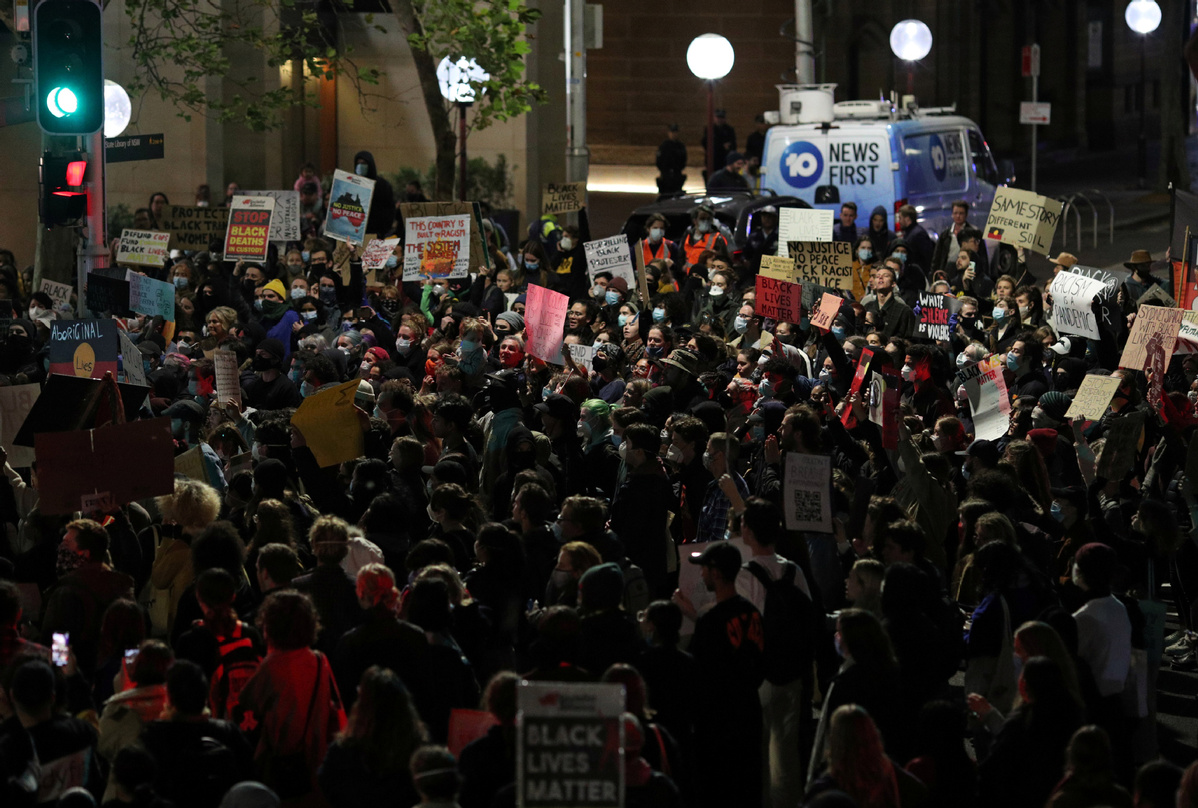 SYDNEY - Thousands of people took to the streets in Australia on Tuesday evening, in solidarity with demonstrations taking place in the United States over police violence against minorities.
As they marched through Sydney, the protesters chanted, "I can't breath" and "black lives matter," the same slogans heard across the United States as demonstrations continued there.
Australia's own issues with police misconduct were also on the agenda, with many displaying the Aboriginal flag in recognition of the high rates of indigenous incarceration and deaths in custody.
The demonstrations remained peaceful and many of those in attendance wore masks to protect against the spread of COVID-19.
"How many deaths in custody have we had and how many cops have stood up for us?" indigenous Gadigal man, Tristan Field told the crowd before the march.
"We need a huge upheaval right now, we need to stop black people dying in this country and around the world because it is just unjust."
Despite making up only 2 percent of the Australian population, First Nations Peoples represent approximately 27 percent of the prison population.
The local protest came just hours after video went viral of an indigenous teenager being knocked to the ground by police in the State of New South Wales (NSW).
Police are investigating the incident which appeared to involve the boy threatening officers before being violently restrained.