Belgian chocolatier provides sweet support
By ZHAO RUIXUE | CHINA DAILY | Updated: 2020-06-04 07:23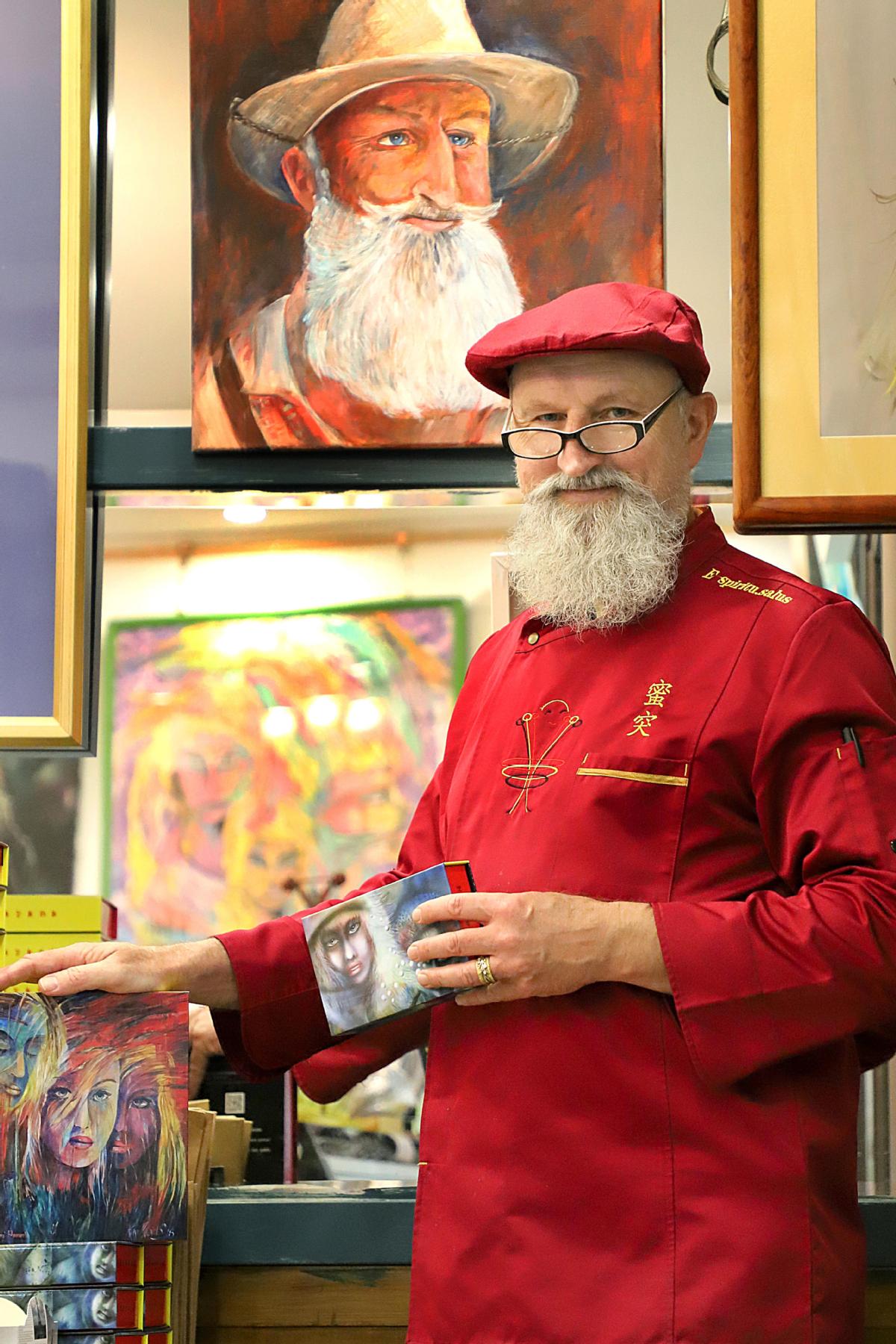 Editor's note: In this series, we share stories and experiences showing how expats are dealing with the novel coronavirus pneumonia outbreak.
Few things spread heartwarming feelings more than chocolate, but the chocolate business has been forced to adapt to the COVID-19 epidemic.
Filip Esprit, who runs a chocolate shop in Weihai, Shandong province, found a way to do that.
"Loneliness and isolation make people look for things that bring happiness, and chocolate is a very good support in those periods," Esprit said.
Esprit's customers place orders via mobile phones and he hands them to an express courier, even if the customer is just a few streets away.
"Our customers spread happiness," he said. "They give gifts of chocolate to their friends for support, and then those friends turn around and order, too," he said.
Esprit, from Belgium, has lived in Weihai for over three years. At his chocolate shop-E spiritu salus-in Sunjiatuan, a coastal community in Weihai, he and his Chinese wife make chocolates the old-fashioned Belgian way, with Belgian ingredients and equipment.
During several weeks in February and March, business consisted solely of sending out packages, said Esprit. Nobody could come to the shop.
"It became much more cumbersome than before, but at least our business could go on. We are very grateful to our loyal customers," he said.
Esprit shared the following story: One of his customers wanted to buy some chocolate hearts for her husband's birthday. Normally, Esprit doesn't ship via express courier because the treats break too easily, but during the epidemic there was no other choice. Unfortunately, the customer found one heart broken upon receipt. But the couple remembered an old saying, "Shards bring good luck." The husband had a happy birthday despite the mishap.
Well, of course he did. It was chocolate, after all.
Esprit's shop reopened for walk-in customers in March.
"In China, the government took a stance in favor of the people. Knowing it could have a devastating effect on the economy, it still took the measures necessary to protect the people, especially healthcare workers," Esprit said. He added that the result was clear: The epidemic came and went much faster in China than in other countries.
"The Chinese people's togetherness is amazing," he said. "When measures were announced, the Chinese people all over the country had already begun to take action, even though no policy or enforcement measure had been put in place yet.
Although his business was affected to a certain extent, Esprit enjoyed his life at home during isolation.
As his wife stayed busy sending out packages, his task was keeping up with their two children's online classes and helping them study.
"I became a teacher," he said. "A foreigner teaching Chinese characters is a real kick that wouldn't have happened without the epidemic."
Esprit said he thinks the retail sector is at the beginning of a major restructuring.
"From just selling standard goods at standard prices, retailers must become more inventive to convince the customer to buy. Better quality and unique designs and personalized service all provide added value to the customer. These will be the major focus of successful retailers," he said.