George Floyd remembered for kindness
By MAY ZHOU in Houston, Texas | China Daily Global | Updated: 2020-06-05 10:30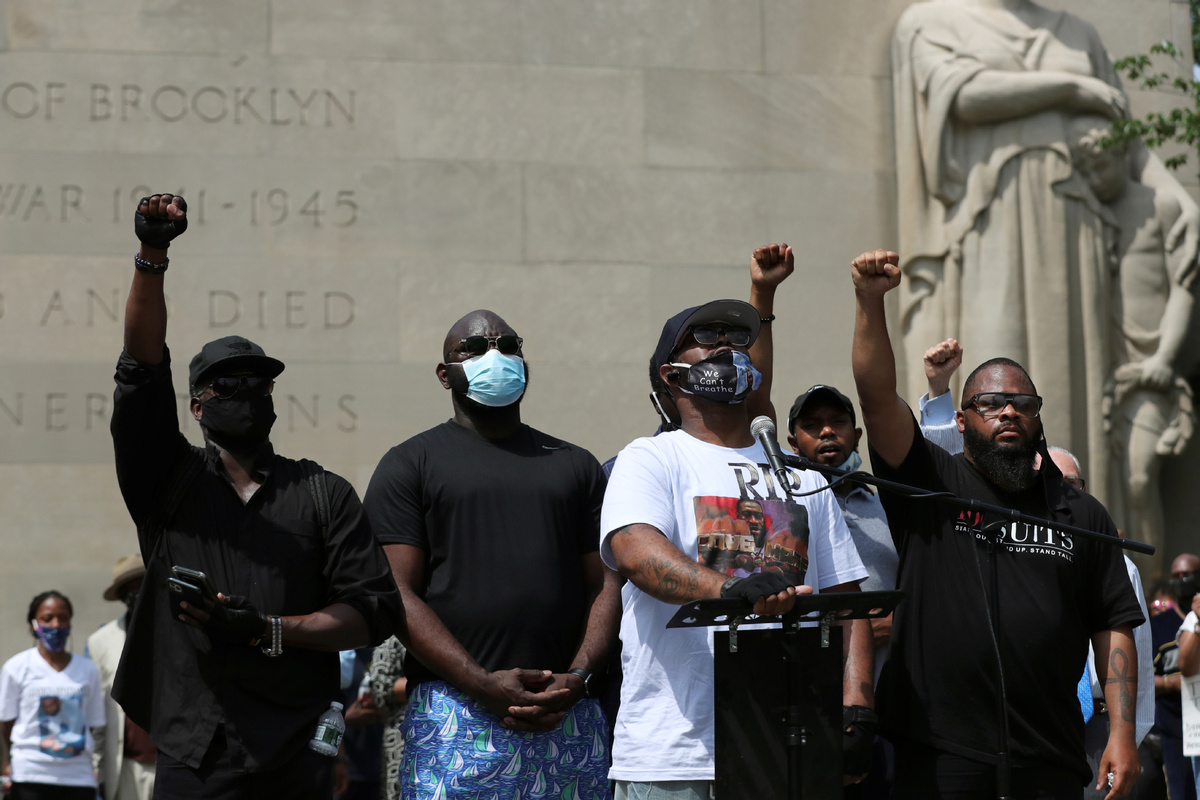 Family members of George Floyd remembered a man who could relate to people from all walks of life.
Floyd, who died in police custody in Minneapolis, Minnesota, on May 25, was eulogized at a service in the city on Thursday. Floyd's death galvanized protesters across the country and has led to renewed calls for racial justice.
A 46-year-old African American man, Floyd died after a white police officer kneeled on his neck after police responded to a call alleging he tried to use a counterfeit bill. The officer, Derek Chauvin, faces second-degree murder charges, and three other officers involved also were charged. All four were fired from their jobs.
Philonise Floyd said his brother made "everyone feel as important as a president".
"Guys doing drugs, smokers and homeless people, you couldn't tell because when you spoke to George, they felt that like they were the president, because that is how he made you feel," he said."He was powerful, man. He had a way with words.
"All these people came to see my brother. And that is amazing to me that he touched so many people's hearts," Philonise Floyd added. "Everybody wants justice, we want justice for George. He's going to get it. He's going to get it."
George Floyd's cousin Shareeduh Tate talked about growing up with him.
"We didn't have a whole lot, but we always had each other. And we were taught that we could always bring people into the fold. No one should ever go home without a meal or having food," Tate said.
Rodney Floyd said his older brother taught him how to be a man.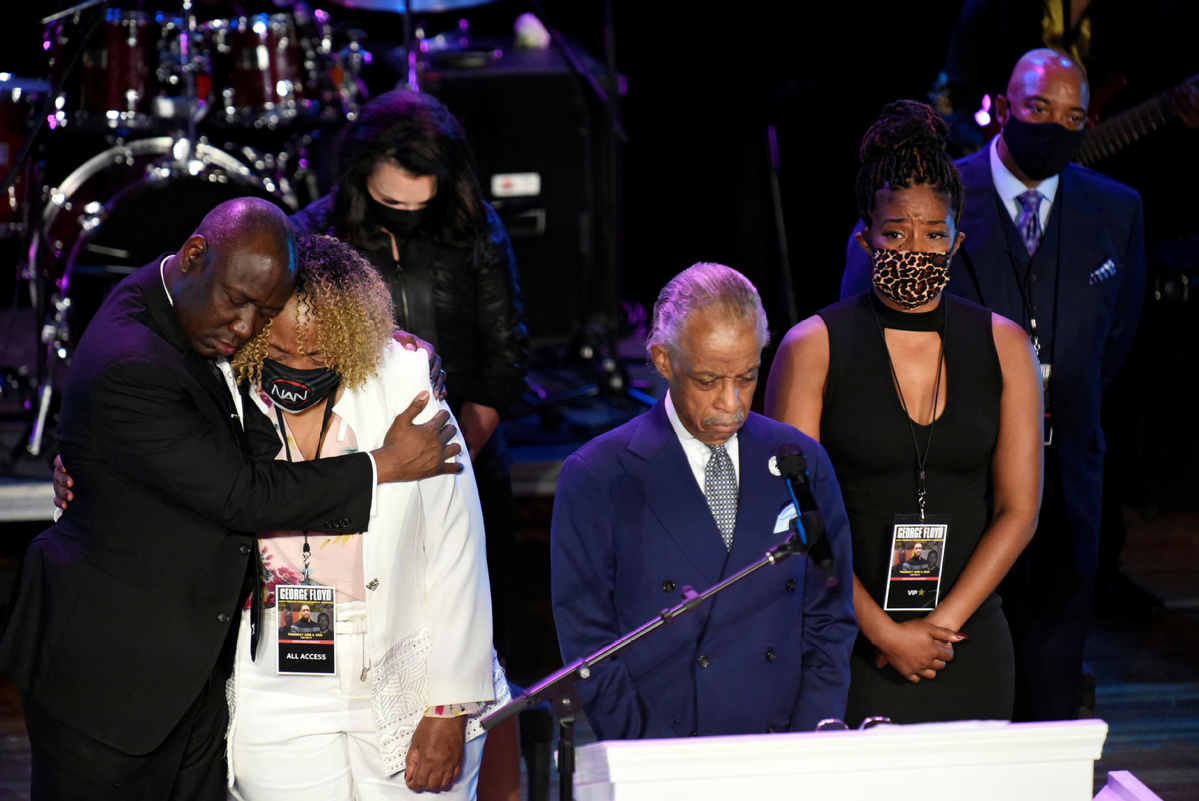 The Reverend Al Sharpton, founder and president of the National Action Network, delivered a fiery speech at the service at North Central University in downtown Minneapolis.
"The reason why we are marching all over the world is because we are like George. We couldn't breathe not because something is wrong with our lungs, but because you wouldn't take off your knee off our neck," Sharpton said.
America is not great for everyone, the longtime civil rights activist said.
"Talk about America great. Great for who? We'll make America great for everybody for the first time. Never was great for blacks. Never was great for Latinos. It was never great for others. Wasn't great for women. Women had to march to get the right to vote," Sharpton said.
However, Sharpton said he is more hopeful than ever.
"When I look this time and saw marches where in some cases young whites outnumbered the blacks marching, I know that it is a different time and a different season," he said. "When I looked and saw people in Germany marching for George Floyd, it's a different time and a different season.
"When they went in front of the parliament in London, England, and said that it was a different time and a different season. I come to tell you America, this is the time of building with accountability in the criminal justice system," Sharpton said.
Minneapolis Mayor Jacob Frey knelt beside Floyd's casket and then cried.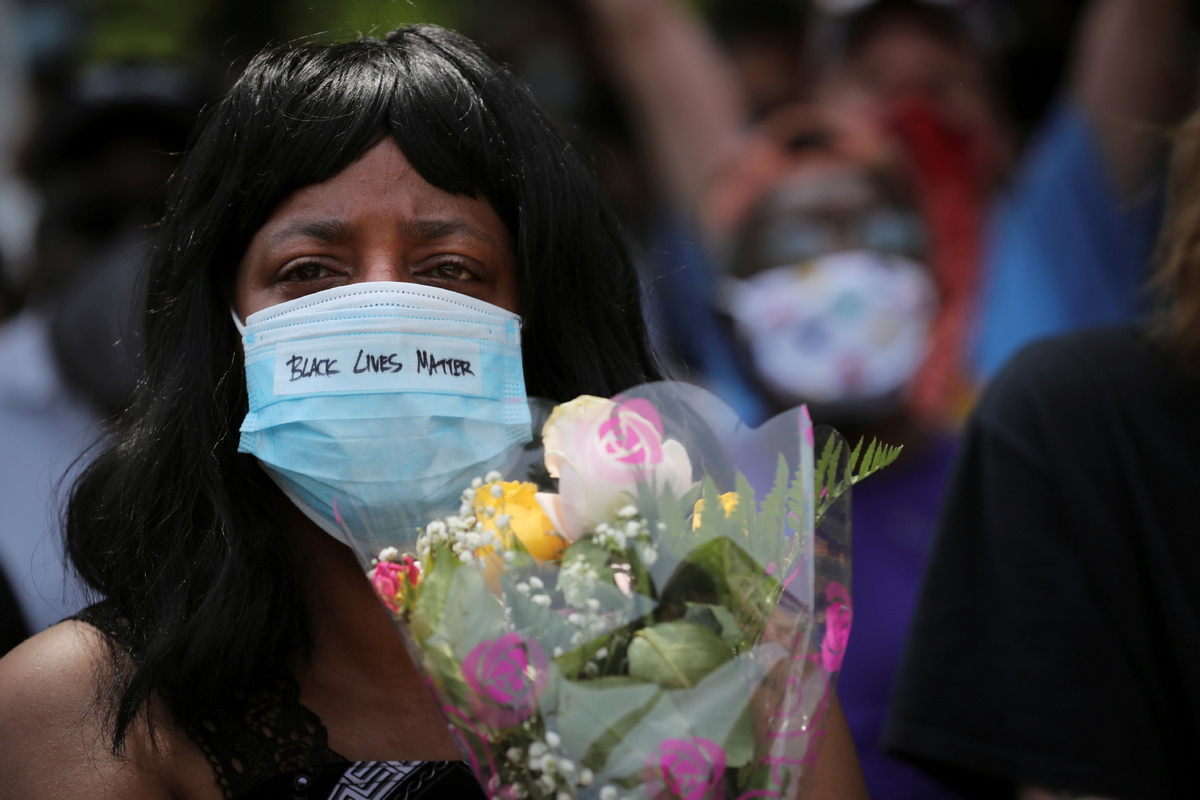 Scott Hagan, president of North Central University in Minneapolis, announced during the memorial service that his school has set up a scholarship in Floyd's name that has already raised more than $52,000.
He challenged every university president in the US to establish a George Floyd memorial scholarship fund.
"So people across this nation can give to the college of their choice. It is time to invest like never before in a new generation of young black Americans who are poised and ready to take leadership of our nation. So university presidents, let's step up together," he said.
Governors from New York and Ohio called on their citizens to pause for a moment of silence to honor Floyd at the same time the service was beginning.
On Saturday, a public viewing and a private memorial service will be held in North Carolina, where Floyd was born.
Floyd's body will be returned to Houston, where he grew up, for public viewing on Monday, with a private service planned for Tuesday.