European Central Bank boosts PEPP stimulus plan by 600 billion euros
By JONATHAN POWELL in London | China Daily Global | Updated: 2020-06-05 09:27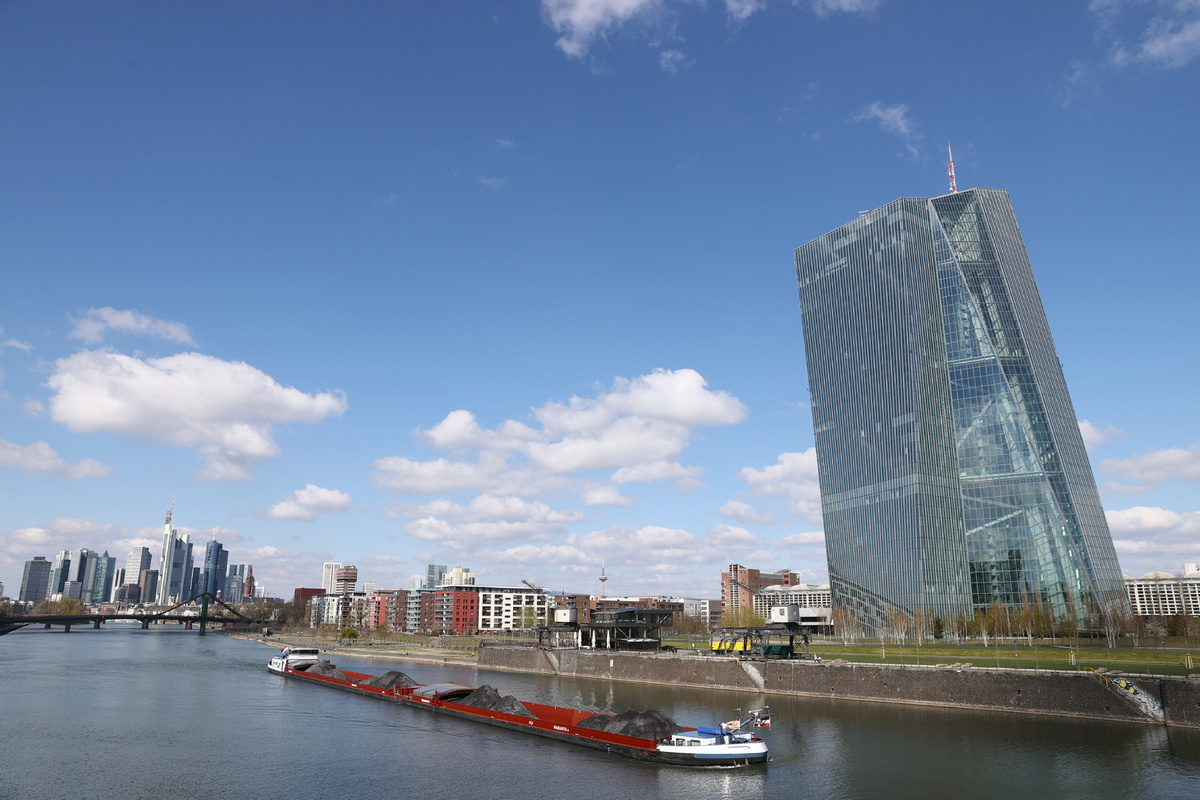 The European Central Bank on Thursday announced a 600-billion-euro ($670 billion) boost to its emergency stimulus program that aims to counter the economic effects of the novel coronavirus pandemic on the eurozone economies.
The program will run until June 2021, six months longer than planned, and the move will keep borrowing costs low for countries and companies as they face huge budget deficits and recessions. The central bank also decided to hold its interest rates at record lows.
In March, the ECB unveiled its initial Pandemic Emergency Response Program, or PEPP, that pledged to buy 750 billion euros in eurozone government bonds this year.
The enhanced bond-buying program is therefore now worth a total of 1.35 trillion euros, and provides national governments with the breathing space to decide their own response.
It was a larger expansion of stimulus measures by the central bank than many investors had predicted. Analysts had expected only a 500-billion-euro boost to the quantitative easing stimulus.
The meeting of its governors on Thursday was the first since Germany's Constitutional Court ruled that the central bank's powers should be reined in.
The ECB will do "everything necessary" to support the eurozone economy, said the central bank's president, Christine Lagarde, in a news briefing. "The pandemic has created an unprecedented contraction," Lagarde said.
While indicators for economic activity have "shown some signs of a bottoming out", the improvement has so far been "tepid" compared with the speed at which the indicators plummeted in the preceding months, she added.
Lagarde said the pandemic stimulus has prevented a "downward spiral" in growth and inflation.
New ECB forecasts suggest that annual GDP growth will fall by 8.7 percent in 2020 and rebound by 2021 to 5.2 percent, followed by 3.3 percent in 2022.
Growth will start to rebound in the third quarter as lockdown restrictions ease, Lagarde said. However, the pace of recovery is "very uncertain" and forecasts are biased to the "downside", she added.
Inflation will decline over the coming months, remaining subdued through to the end of the year, she said. Lower demand will suppress inflation, and it will only be partially counterbalanced by higher prices from supply constraints, she said. ECB forecasts suggest the annual rate of inflation will be 0.3 percent in 2020, 0.8 percent in 2021 and 1.3 percent in 2022.
Hinesh Patel, portfolio manager at Quilter Investors, said:"We were expecting less of an increase in the pandemic bond buying program given economies across Europe are beginning to reopen and the worst of the crisis appears to be in the rear-view mirror."