Kunshan sets new GDP record
By Sun Chi | chinadaily.com.cn | Updated: 2020-06-05 11:13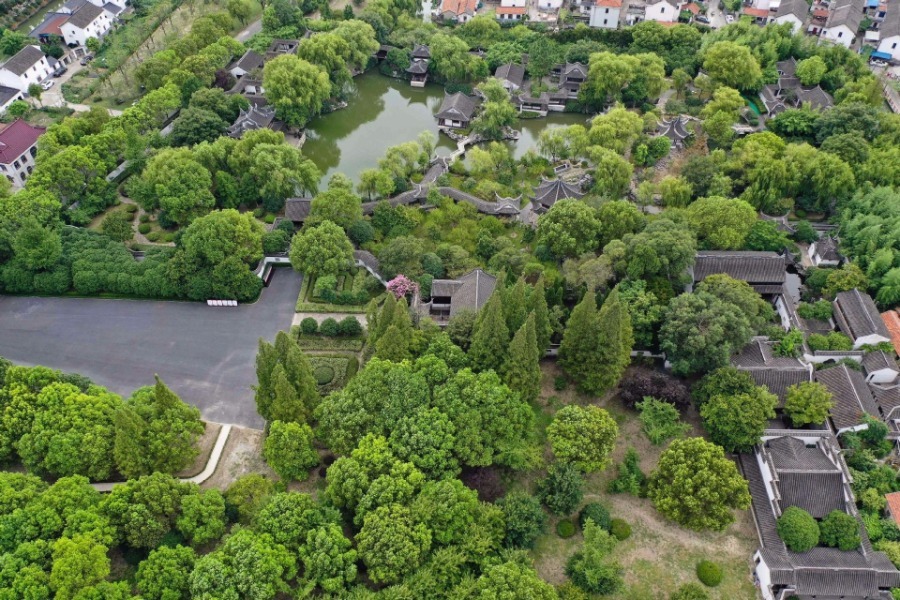 Kunshan became the first county in China with a GDP exceeding 400 billion yuan ($56.28 billion) according to Yicai.com on Thursday.
The county in southern Jiangsu province saw its GDP reach 404.51 billion yuan in 2019, up 6.1 percent year-on-year if calculated at comparable prices. It has ranked first for 16 straight years as the strongest county economically in China.
Compared with prefecture cities or cities at higher administrative level, Kunshan has outrun provincial capital cities as Guiyang and Taiyuan.
Following Kuanshan, Jiangyin, another county in southern Jiangsu province, also saw its GDP surpass the 400 billion yuan threshold, recording 400.11 billion yuan, up 6.8 percent from previous year.
Southern area of Jiangsu province boasts rich historical traditions, abundant talents, and strong technology. It benefits from two higher education centers of Shanghai and Nanjing, as well as Suzhou, home to top-class universities, said Ding Changfa, deputy professor of the Economics Department of Xiamen University. Strong science and education recourses fuel industries' transformation and upgrade and the development in high tech in southern Jiangsu. The spillover effect from Shanghai is prominent, the professor added.
Among the top 20 strongest counties by GDP, eight are in Jiangsu, five in Zhejiang. And four out of five of the 20 are in coastal China.
Tian Boping, researcher at Jiangsu Provincial Academy of Social Science, said Jiangsu and Zhejiang benefit from better geographic conditions, convenient transportation and good development foundation. In addition, they have stronger commercial atmosphere, more liberal outlook and timely grasp of opportunities in the country's reform and opening-up.
By contrast, the number one economically strong province, Guandong saw none of its counties enter the top 20. Peng Peng, executive chairman of Guangdong Society of Economic Reform, said the province has an unbalanced development as the Pearl River Delta area has great disparity with eastern, western and northern Guandong. Key elements for economic development are concentrated in the Pearl River Delta. But former counties in the delta area have been put under administration as a city's district.
Such situation also seen in the Yangtze River Delta area is a key factor that affects the distribution of economically strong counties, said Ding Changfa.