What is the future of metropolises after COVID-19 pandemic?
china.org.cn | Updated: 2020-06-05 21:08
How to balance urban development and ecological protection? How to lead a city's cultural development? Join Professor Zhou Muzhi and Professor Yoshinori Yokoyama as they brainstorm what those big cities have in store.
Editor's note: The COVID-19 pandemic has dealt a heavy blow to big cities like New York, London and Tokyo, drawing wide concern over the outlook of international metropolises. How to balance urban development and ecological protection? How to lead a city's cultural development? Join Professor Zhou Muzhi and Professor Yoshinori Yokoyama as they brainstorm what those big cities have in store.
Introduction of speakers: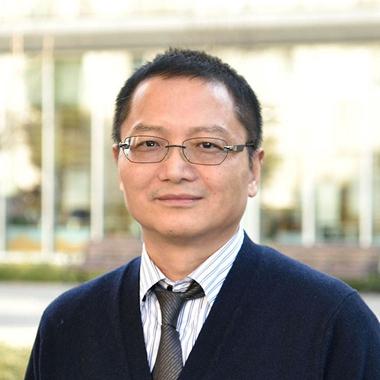 Experience: Visiting researcher of Harvard University, visiting professor of Massachusetts Institute of Technology, visiting professor of the Chinese Academy of Sciences, and visiting researcher of the Policy Research Institute, Japanese Ministry of Finance. Also guest research fellow of Japan Environmental Sanitation Center, and independent director of MTI Co Ltd.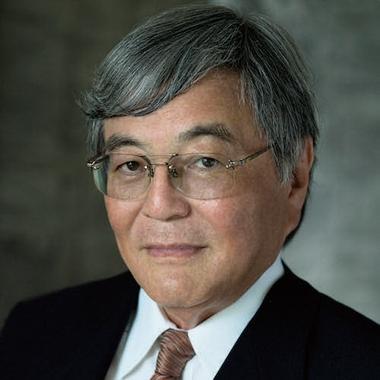 Experience: Senior fellow of the Research Institute of Economy, Trade, and Industry, auditor and member of management committee of Industry Reconstruction Corporation of Japan, guest professor of Hitotsubashi University graduate school, professor of the University of Tokyo, member of the National Diet of Japan Fukushima Nuclear Accident Independent Investigation Commission, council member of Japan Agency for Medical Research and Development. Also independent director of Sumitomo Mitsui Financial Group, independent director of Sumitomo Mitsui Banking Corporation, and independent director of ORIX Life Insurance Corporation.
Globalization grows in tandem with urbanization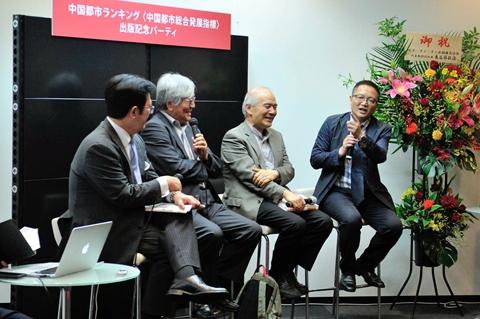 Zhou Muzhi: Cities originate from the fairs and thrive on trade and exchanges. In 1950, only two megacities, Tokyo and New York, each had a population over 10 million. By 1970, the Osaka megalopolis had been added to the list. However, the number of megacities has grown from five in 1980 to 33 today. They are mostly hubs for international exchanges that determine the future of world politics and economic development. With a combined population of 570 million, those megacities account for 15.7% of the world's population of Urban Agglomerations. It is quite worthwhile for us to take a closer look at what's behind their rapid growth.
Yoshinori Yokoyama: First of all, infrastructures are very important for urban development. Edo, what Tokyo was known for in the Tokugawa period, was built on marshes had an ample supply of water, a very good drainage system and a sound network of canals for the transportation of goods and people. These infrastructures supported the development of Edo that had a population over one million.
Zhou Muzhi: The spring water in Inokashira Park near my home is the source of Kanda River. Tokugawa Ieyasu had indeed put a lot of efforts in finding quality water and building a network of waterways in Edo.
Yoshinori Yokoyama: The most important infrastructure that supports the development of modern Tokyo is the railway system, especially the Yamanote Line. Although the loop line did not adopt new technologies in its construction, it was a successful practice in the world's urban planning history which widened the central business district (CBD) by creating several activity centers or CBDs like Marunouchi, Shinjuku, Shibuya and Ikebukuro. Compared with most US cities which have only one business district,. Those CBDs are modal change point between Yamanote Line loop and commuter rails. This transportation network increased the diversity of Tokyo's urban life. multiple CBDs in Tokyo have not only increased the city's capacity but also its diversity.
Zhou Muzhi: The railway system in Tokyo also contributes to the urban density.
Yoshinori Yokoyama: Yes. Los Angeles also has a downtown area, but the density of its urban facilities is low as people movement mostly relies on automobiles. The beauty of Yamanote Loop is its adequate size. It takes one hour to go around. That means it takes less than 30 minutes to move from one point to another, which is psychologically acceptable. In this regards, London Loop is too big and Chicago Loop is too small.
Zhou Muzhi: Improving infrastructures and urban capacity are very important solutions for urban diseases. When the population was around 10 to 20 million, the Tokyo megalopolis already suffered from many problems. But as the population grows to 38 million today, many of the problems have been solved thanks to the city's investment on high quality infrastructures. The ongoing COVID-19 pandemic is bound to stimulate investment on healthcare, drainage system, waste treatment and other public health infrastructures.
Of course, the capacity here does not indicate the actual living space but the ability to attract talents and create employment. After the 1980s, globalization and development of megacities are mainly driven by the global supply chain in manufacturing as well as the information technology (IT) revolution. It is fair to say that globalization has been growing in tandem with urbanization.
The 33 megacities in the world are either coastal cities or national capitals. The manufacturing industry in the global supply chain era depends very much on deepwater ports. So it is not surprising that the top 10 cities (Shenzhen, Shanghai, Dongguan, Suzhou, Foshan, Guangzhou, Ningbo, Tianjin, Hangzhou and Xiamen) on China's 2018 manufacturing radiation ranking released by the Cloud River Urban Research Institute are all large container ports. They account for around half of the total volume of China's export in goods.
Yoshinori Yokoyama: Japan's export-oriented manufacturing industry is also highly concentrated in Tokyo, Osaka and Nagoya megalopolises. Those cities have good ports facing to the pacific ocean because they have been the destination of cargos. Recently, the Northern part of Kyushu facing to the Eastern China sea, because of the increasing importance of China and intra-Asia trade.
Zhou Muzhi: Compared with manufacturing, the IT industry is more concentrated and converged in big cities and megacities.
As a typical part of the interaction economy, the IT industry needs to grow in an open, inclusive and diversified cultural environment, which coincides with the vibes of most coastal and central cities. Therefore, the top 10 cities in China's 2018 ranking for IT radiation are Beijing, Shanghai, Shenzhen, Chengdu, Hangzhou, Nanjing, Guangzhou, Fuzhou, Ji'nan and Xi'an, which are either major big cities or coastal cities. The employment in IT, the number of IT companies listed on the main board, the SME board, and the second board in those 10 cities account for 53%, 76%, 60% and 81% of the country's total, respectively.
Yoshinori Yokoyama: The IT industry in the United States first concentrated in Route 128 (Boston's technology corridor) getting the benefit of intellectual properties of Harvard and MIT, then the Silicon Valley which is close to Stanford and Fairchild Camera, Seattle with Microsoft, then, spread to other international metropolises like the New York City.
Zhou Muzhi: Japan's IT industry is highly concentrated in Tokyo megalopolis, which boasts 80% of the IT companies listed on the First Section Market of the Tokyo Stock Exchange.
There is an interesting relationship between the manufacturing and IT radiation and urban functions. For example, from the perspective of transportation, manufacturing depends very much on the convenience of container ports, while the IT industry hinges much on airport convenience. Manufacturing radiation has a very high correlation with science & technology radiation and finance radiation, so does IT radiation with catering and hotel radiation as well as culture, sports, and entertainment radiation. What's also noteworthy is that manufacturing radiation has relatively low correlations with healthcare radiation and higher education radiation, while IT radiation has high correlations with them. This means that people working in the IT industry have higher demands on catering, hotel, culture, entertainment, higher education and healthcare. Big cities with superior facilities in the above areas are more attractive to those talented professionals.
Yoshinori Yokoyama: IT sector is becoming more software intensive. This implies highly talented people are the source of value added. So a city's amenity and comfort for them and their families is very important. Last year, I contributed an expert's review to the 2018 China Integrated City Index highlighting a city's provision for a comfortable life.