Fashioning a recovery in Africa
By EDITH MUTETHYA in Nairobi, Kenya | China Daily | Updated: 2020-06-06 07:20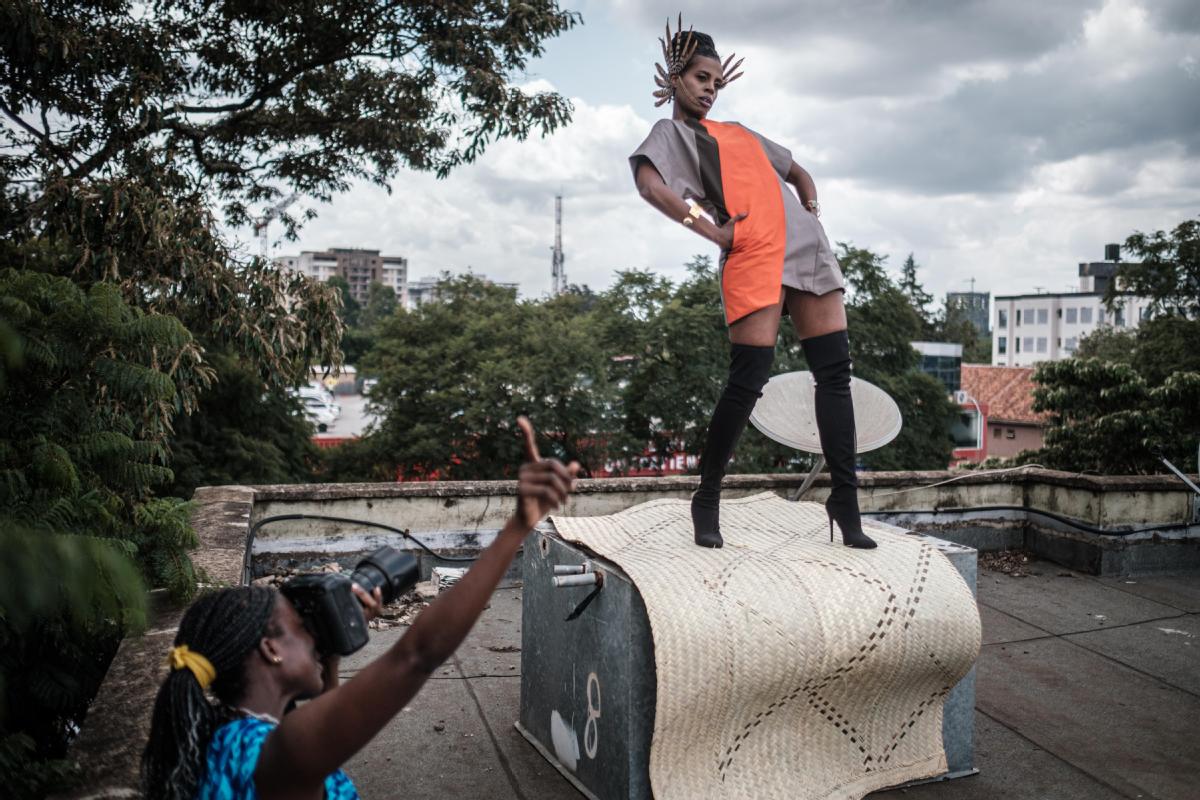 The fashion industry has taken more hits than most during the coronavirus pandemic in Africa, but experts are advising stakeholders in the sector to embrace innovation in order to hasten its recovery.
At a webinar on Tuesday that was organized by the African Development Bank, they said players in the industry should improve their business models and take advantage of online tools to rebuild businesses.
"African fashion is rising right now. African designers need to develop their own unique business models and they have to be innovative," said Sarah Diouf, the founder of Tongoro, an online fashion enterprise focusing on African labels. "To do so, digital is key. It's a tool that we can truly leverage to our advantage. Africa has many stories to share and tell."
Wakiuru Njuguna, the investment manager and a partner at the HEVA Fund, an East African fund that invests in the creative sector, said sustainability will be key to the future of fashion.
"Going forward, sustainable fashion is going to be the way to go. The African fashion brands need to be ready to answer the questions they will be asked," Njuguna said.
In a report published in April, Boston Consulting Group said business decision-makers and sustainability professionals in the fashion industry should "protect critical assets" to survive the economic crisis.
Moment of opportunity
Additionally, fashion companies must safeguard workers, capital, value-chain partnerships, channels, and the trust and support of their customers.
"This moment is an opportunity to remove unnecessary complexity and costs, in order to prepare for reinvestment," the report said.
The report said there is a need to integrate sustainability throughout business recovery strategies, noting that sustainability will be an imperative for strong companies after the crisis.
The industry has been evolving, with many designers from across the continent showcasing their designs and creativity at home and abroad.
African Fashion Week has provided a platform for designers to reveal what the continent has to offer the world.
According to Euromonitor, a global market research firm, the apparel and footwear market in sub-Saharan Africa is worth $31 billion. But, like many other sectors, fashion has been hit hard by the pandemic.
The lockdowns imposed by most countries have led to cancellation or postponement of social events like weddings, parties and cultural activities-money spinners for the sector.
Mary Ngau, a designer in Kenya's capital Nairobi, said she had orders for two weddings that were canceled due to the pandemic.
"We can only hope that things will get better in the near future even though so many people have lost jobs," Ngau said.
Jane Ngusi, who runs a boutique, said there is no motivation for people to buy clothes at the moment.