JD starts work on Hong Kong offering
By FAN FEIFEI | CHINA DAILY | Updated: 2020-06-06 07:51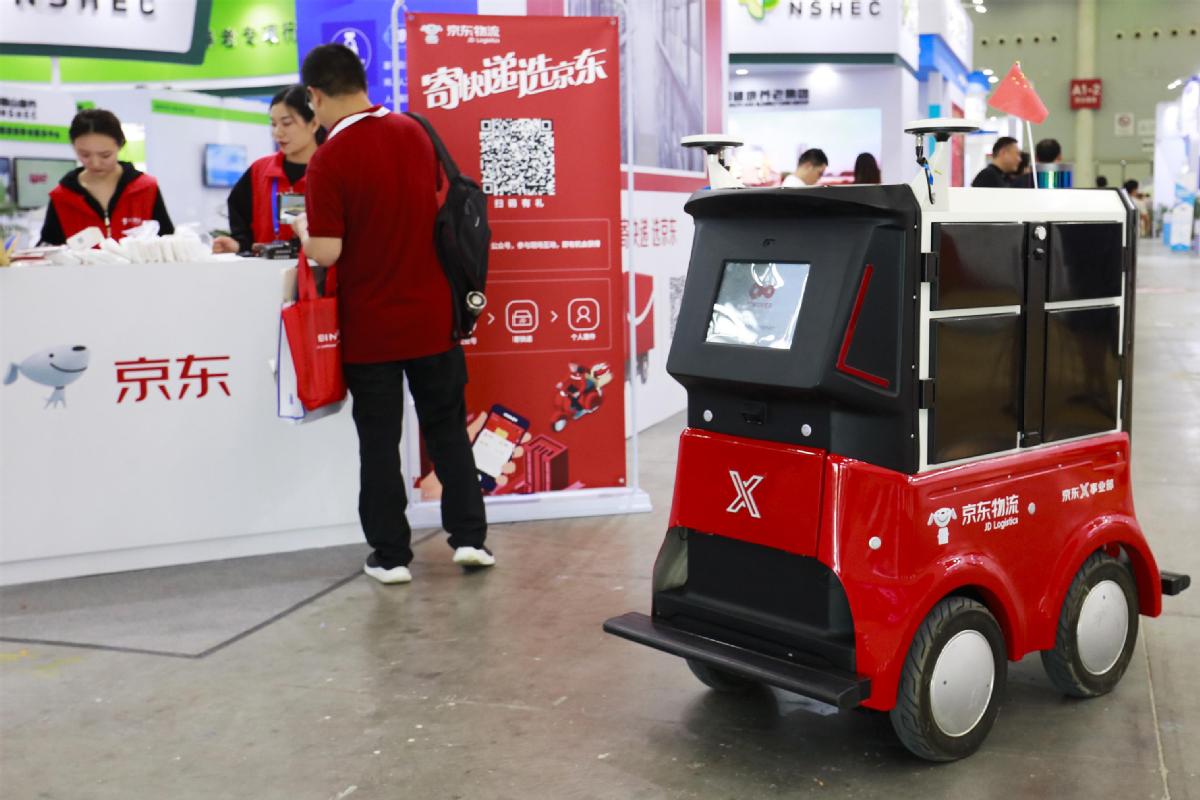 E-commerce giant JD filed a preliminary prospectus for its secondary listing of shares in Hong Kong on Friday, as the US-listed company seeks a foothold closer to home amid mounting scrutiny of Chinese mainland firms in the United States.
According to the prospectus filed on the Hong Kong stock exchange, JD plans to use the funds raised from the offering for investments in supply chain-based key technology innovations, so as to further enhance user experience and operational efficiency. However, the company did not reveal the exact size of the funds it was planning to raise or when it would raise the same.
News reports had earlier indicated that JD, which has been listed on the Nasdaq for six years, is likely to raise about $3 billion from the secondary float and list the shares on the Hong Kong bourse by June 18.
The preliminary prospectus said JD expects to achieve its growth strategy by further solidifying the market leadership of its e-commerce business, and developing supply chain-based technology service capabilities to empower the players across the industry value chain.
Liu Qiangdong, the company's chairman and chief executive officer, currently holds 15.1 percent of the company's stocks and is the second-largest shareholder, controlling 78.4 percent of the company's voting rights. Tencent Holdings Ltd's wholly-owned company Huang River Investment Ltd is the largest shareholder of JD with a 17.8-percent stake, according to the filing.
JD's filing comes on the heels of online gaming firm NetEase's announcement last week that it would seek a secondary listing in Hong Kong, two decades after floating its shares on Nasdaq. E-commerce giant Alibaba Group Holding Ltd has raised $13 billion from the Hong Kong bourse via a secondary listing in November 2019.
A proposed legislation passed by the US Senate last month, requiring companies to certify that they are not owned or controlled by a foreign government, is set to spearhead a fresh wave of listing comebacks by Chinese mainland firms.
Shen Meng, director of boutique investment bank Chanson & Co, said after the secondary listings in Hong Kong, more Chinese mainland investors will be able to make investments and get dividends of listed enterprises through the stock connect programs between the mainland and Hong Kong.
"The uncertainties arising from the China-US trade friction have also led to a flurry of secondary listings of Chinese mainland technology giants in Hong Kong," Shen said, adding that other US-listed small-to mid-cap companies may also consider returning to the A-share market.
Cao Lei, director of the E-Commerce Research Center at the Internet Economy Institute, said most of JD's users are in the domestic market and the secondary share sale in Hong Kong will be beneficial for the strategic transformation of the company, which is a leading supply chain-based technology and service provider.
The Hong Kong IPO market is poised to stay competitive in 2020, with new economy and international listings set to remain as key drivers, a KPMG report said. It said that Alibaba's successful secondary listing would prompt other mega-sized Chinese mainland technology companies currently listed overseas to consider returning to Hong Kong.