Egypt's president offers initiative to end conflict in war-torn Libya as fighting heats up
Xinhua | Updated: 2020-06-07 07:37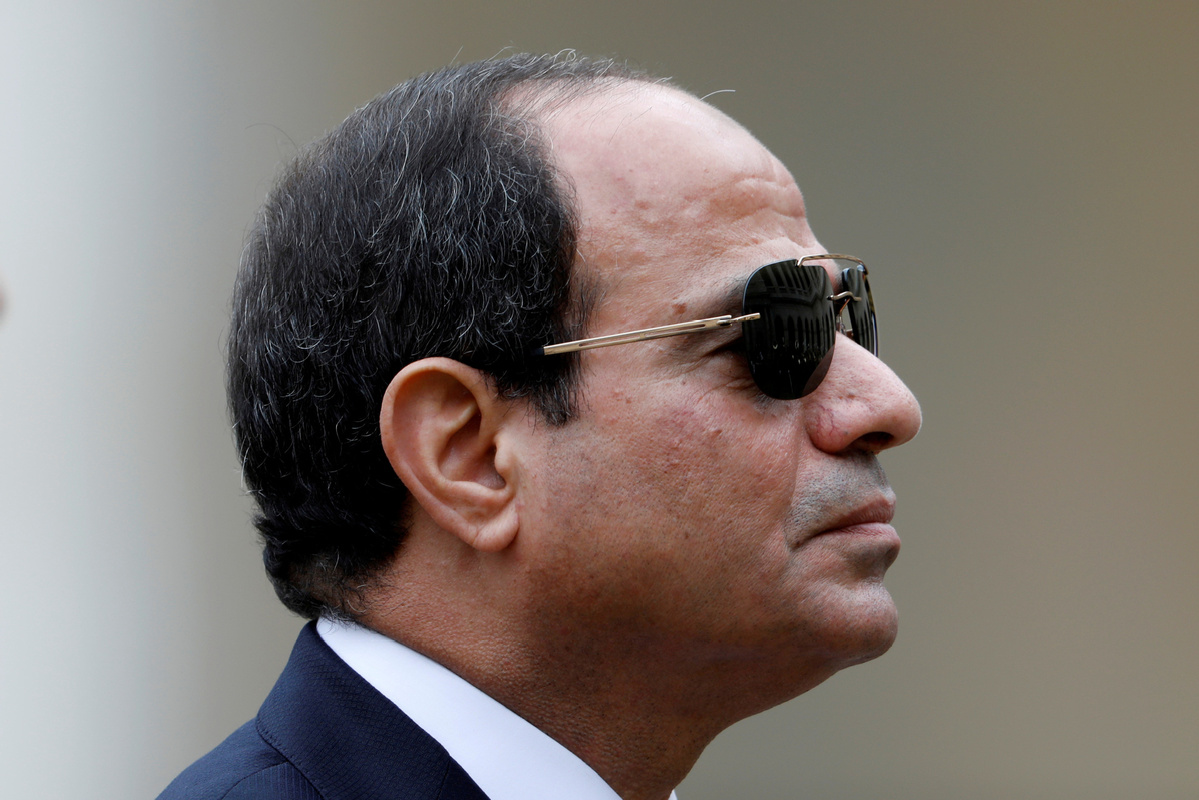 CAIRO- Egyptian President Abdel Fattah al-Sisi announced on Saturday that Libyan Parliament Speaker Aguila Saleh and eastern-based military leader Khalifa Haftar have welcomed an initiative to end the military conflict in the neighboring war-torn Libya.
Sisi's announcement came after a meeting with the visiting Libyan leaders in Cairo during which they discussed the recent developments of the ongoing war civil war in Libya.
The initiative, dubbed Cairo Declaration, seeks a cease-fire between warring Libyan parties starting from June 8, a UN-supervised election of a Libyan presidential council and drafting a constitutional declaration to regulate elections for the later stage, Sisi said in a joint press conference with Haftar and Saleh.
Under the initiative, foreign mercenaries would pull out from Libya and militias would dismantle and disarm, so that the Haftar-led Libyan National Army (LNA), in cooperation with the security apparatuses, can take over their security and military responsibilities in the country, according to the Egyptian president.
Libya has been locked in a civil war since the ouster and killing of former leader Muammar Gaddafi in 2011.
The situation escalated in 2014, splitting power between two rival governments: the UN-backed Government of National Accord (GNA) based in the capital Tripoli and another in the northeastern city of Tobruk allied with Haftar's LNA.
Egypt, the United Arab Emirates, France and Russia support Haftar's LNA, while the GNA is backed by Turkey and Qatar, in addition to Italy.
The eastern-based army launched a military campaign in April 2019, attempting to take over Tripoli from the UN-backed government.
The fighting killed and injured hundreds of civilians and forced more than 150,000 others to flee their homes.