Saliva shows edge over nasal swabs in coronavirus testing, researchers find
By KARL WILSON | Updated: 2020-06-09 09:27
Saliva could be humanity's best friend in fighting the COVID-19 pandemic, according to researchers at the University of Queensland, or UQ, in Australia.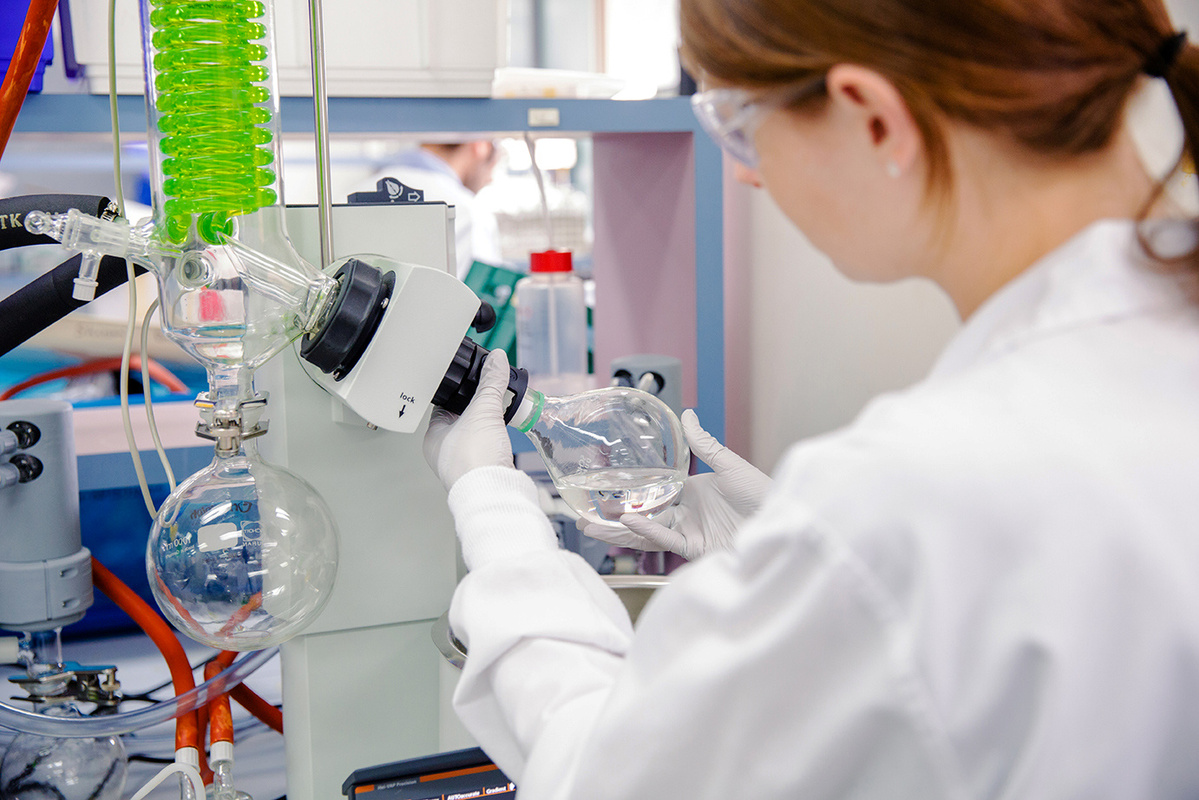 Han Pingping, a postdoctoral research fellow in UQ's School of Dentistry, said saliva can be used to diagnose the presence and transmission of COVID-19, and to monitor immunity to the virus.
"Ironically, saliva is a leading way that disease is transmitted, via droplets on surfaces and in the air, but it can also be incredibly useful to us for diagnosing the virus and monitoring a person's health," said Han.
Saliva could allow cheaper, easier testing-that could also be done at home.
"Saliva is easy to access, collecting samples is noninvasive, and the procedure to diagnose COVID-19 is low-cost," she said.
Han, who wants researchers, clinicians, policymakers and the public to understand saliva's value in the pandemic, said that saliva testing "allows quick, accurate and noninvasive detection in symptomatic and asymptomatic patients, as well as determination of a patient's immune status".
"It is ideal for effective, large-scale pandemic control measures to prevent COVID-19's spread."
Han said her research team hoped their review would guide the development of environmental and therapeutic strategies to reduce transmission of the virus and help minimize risks to health professionals and others.
"Further studies into microbial pathogens such as bacteria and viruses and immunological antibodies are urgently required, to help validate saliva for future routine specimen collections, in this and future pandemics," Han said.
The UQ study included a review on the three clinical studies on salivary diagnostics that were available at the time it was prepared. It outlines the potential mechanism saliva uses to transmit the virus, and how saliva is a readily accessible diagnostic tool for detecting the virus's presence.
Suitable alternative
The United States Food and Drug Administration recently approved the first SARS-CoV-2 coronavirus test that will allow people to collect their own saliva at home and send samples to a lab for results.
Nikki Freed, a senior lecturer in the School of Natural and Computational Sciences at Massey University in New Zealand, said saliva has better sensitivity and is more consistent in detecting the virus than nasopharyngeal swabs.
"From my perspective, saliva has a lot of advantages over nasopharyngeal swabbing, namely that it is easy to self-administer and is noninvasive," said Freed.
"Most people can easily spit in a cup. Nasopharyngeal swabs, on the other hand, require a healthcare worker to get fully dressed in personal protective equipment and can be uncomfortable for the patient."
A recent study carried out at the Yale School of Public Health in the US also showed that the levels of virus were higher in the saliva samples than in nasal swabs.
Professor David Murdoch, dean of the University of Otago's Christchurch campus, in New Zealand, said collecting the best "possible sample" is critical for any diagnostic test.
Murdoch said the Yale study evaluated whether testing saliva might be a suitable alternative to the usual method of testing swabs from the back of the nose (nasopharynx).
"The results of the study indicated that saliva performed as well as nasopharyngeal swabs at detecting cases of COVID-19, and indeed performed slightly better," he said.
As saliva samples can be obtained relatively easily and collected by patients on their own without the need for swabs, the findings signify an important step in COVID-19 testing.
KARL WILSON in Sydney
karlwilson@chinadailyapac.com