Bid for cool face masks heats up in sweaty Japan
By WANG XU | China Daily | Updated: 2020-06-09 10:43
Japanese companies are introducing cool and dry face masks to help people face the summer heat, as doctors warn of risks such like breathing difficulties and dehydration when wearing normal ones in the hot and humid season.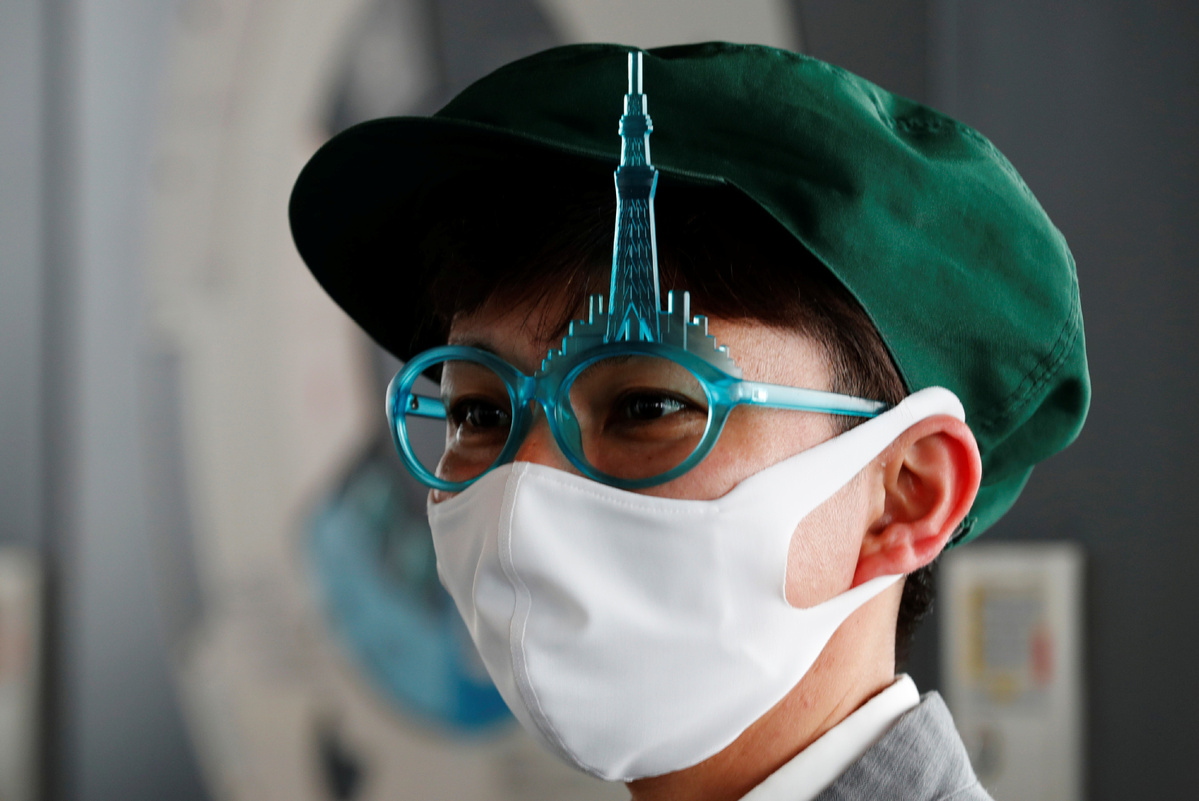 In the process, companies from different industries that have never produced masks before are coming up with solutions, ranging from high-tech cool materials to interesting ideas like putting refrigerant packs inside masks.
In late May, Mizuno Corp started sales of face masks made with a soft stretch tricot material that is used for its swimsuits and outfits for track and field athletics.
By using the material, the repeatedly washable mask causes less stress and help prevent infections, the sportswear maker said.
The mask, which costs 935 yen ($8.50), has gained a lot of popularity, with 20,000 pieces sold on its first day of online sales.
According to Yonex, a maker of equipment for badminton and tennis, it will sell masks made with its "Very Cool" material containing xylitol, which absorbs heat and responds to sweat, from July.
"As people spend more time wearing masks... we hope our technology will enable users to keep cool during hot weather, even if only a little bit," a Yonex spokeswoman said.
The company plans to sell the mask at 840 yen before tax.
At the same time, Fast Retailing, the operator of the Uniqlo chain, plans to start selling face masks this summer featuring a highly breathable and fast-drying material used to make its popular AIRism underwear products.
A Fast Retailing spokeswoman said the date for the debut of the mask and its price will be announced once they are determined, although its Chairman and CEO Tadashi Yanai earlier denied that the firm would enter the mask market.
Kyodo News contributed to this story.