Chinese businesses in Africa ready for the long haul
By Otiato Opali in Nairobi, Kenya | chinadaily.com.cn | Updated: 2020-06-09 11:37
China's continued and incrementally growing investment in Africa has made it the continent's biggest trade partner, with experts estimating around 10,000 Chinese firms are currently operating throughout the continent and more than one million Chinese nationals in residence.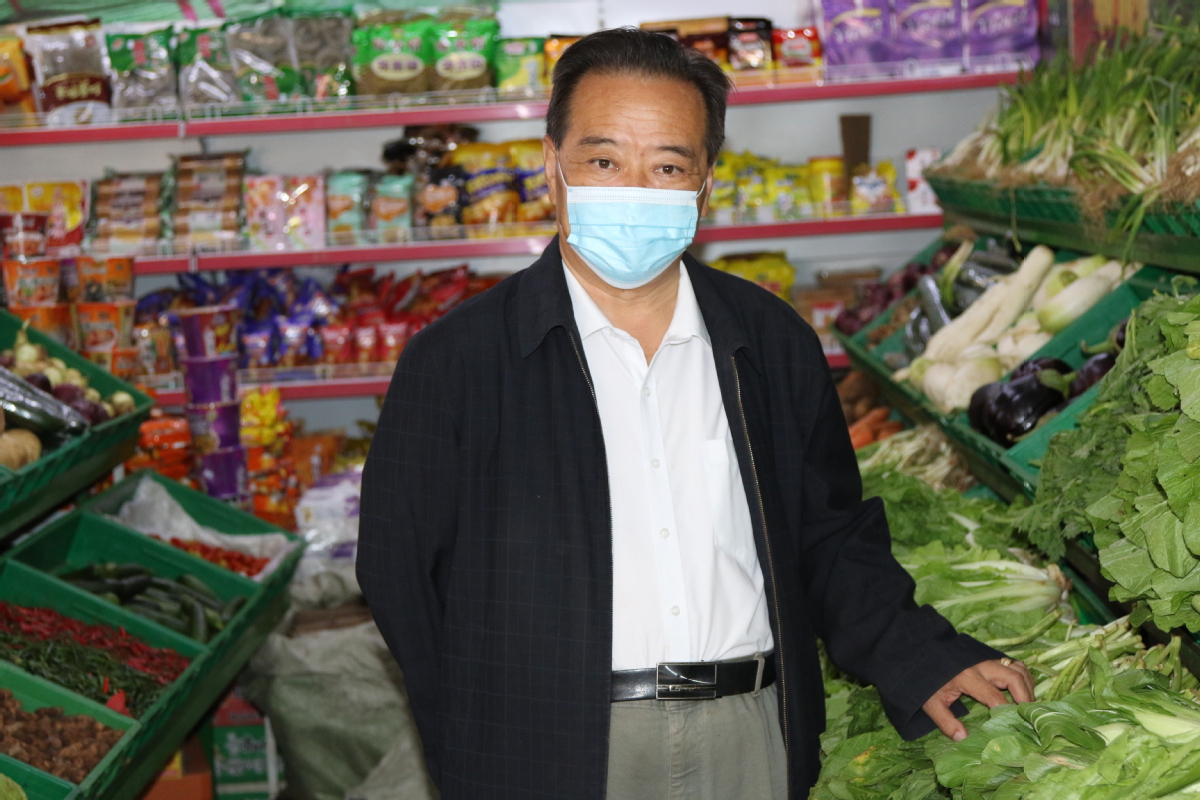 With the coronavirus having a devastating effect on businesses across Africa, Chinese businesses have had their fair share of slowdown. However, Chinese businessmen operating in Africa are hopeful the virus can be managed and their businesses will survive the pandemic.
Speaking in Kenya's capital city Nairobi, Liu Fengchen, owner of Fengsheng Grocery along Nairobi's Ngong Road, said despite the fact the virus has disrupted most of his business, he is still hopeful the pandemic will end and things will get back to normal.
"I have been in Kenya for the past 25 years and I know how resilient the people are. I came as a doctor but I later decided to go into business. In my experience as a Chinese businessman in Africa I have encountered several challenging situations but I believe tough times will not last," Liu said.
"That is why I am constructing a new store with the hope that when a solution for the coronavirus is found, I will be able to open the store and employ more people," he added.
Liu, who runs several stores across the city and currently employs 18 people, says he had to allow some of his employees to stay home in order to comply with the government's social distancing directives.
"As Chinese businesses operating in Africa, our first duty is to follow the laws and guidelines of the government. We are pleased to see the Kenyan government through the health ministry is paying visits to our businesses to ensure we comply with the directives that will help us defeat the virus," Liu said.
According to Sammy Karanja, the chief executive of the Importers and Small Traders Association of Kenya, the coronavirus has greatly affected Chinese businesses that used to rely on imports from the Asian country to run their businesses here.
"Business is not good. Imports from China have slowed down tremendously. Most Chinese businesses in Kenya import a lot of electronics, spare parts, computers and cosmetics from China, but we don't have goods coming in now," Karanja said.
However, Liu believes business has just slowed down and if people remain patient, this tough phase will pass.
"The suspension of international flights has definitely affected my business, because I get some of my supplies from China and other countries. However, to survive we have to adapt to the new circumstances and that is why I now depend on ships," Fengchen said.
"As we speak, some of my goods are currently at sea. It takes longer to get supplies through shipping, but those are the sacrifices we have to make during the pandemic," he added.
Liu says most Chinese businesses in Africa owe their survival to the cooperation between Chinese embassies and African governments, which has helped them stay afloat.
"I am grateful for the cooperation between the Kenyan government and the Chinese embassy in Kenya, which has ensured our concerns are heard and we get assistance where we need it. It is also through this cooperation that Chinese businesses have been able to make donations to help Kenya fight the virus," Liu said.
He added the coronavirus pandemic has presented an opportunity for China and Africa to show, by coming to each other's aid, that everyone can fight common threats to mankind.
"The coronavirus in China has been brought under control, and considering that China and Kenya are countries that enjoy a cordial relationship, I believe China can help Kenya and other countries on how to stop the spread of the virus and keep it under control as we wait for a cure or vaccine," Liu said.