Innovation can help Horn of Africa in virus fight
By Lewis Ndichu | China Daily Global | Updated: 2020-06-12 09:02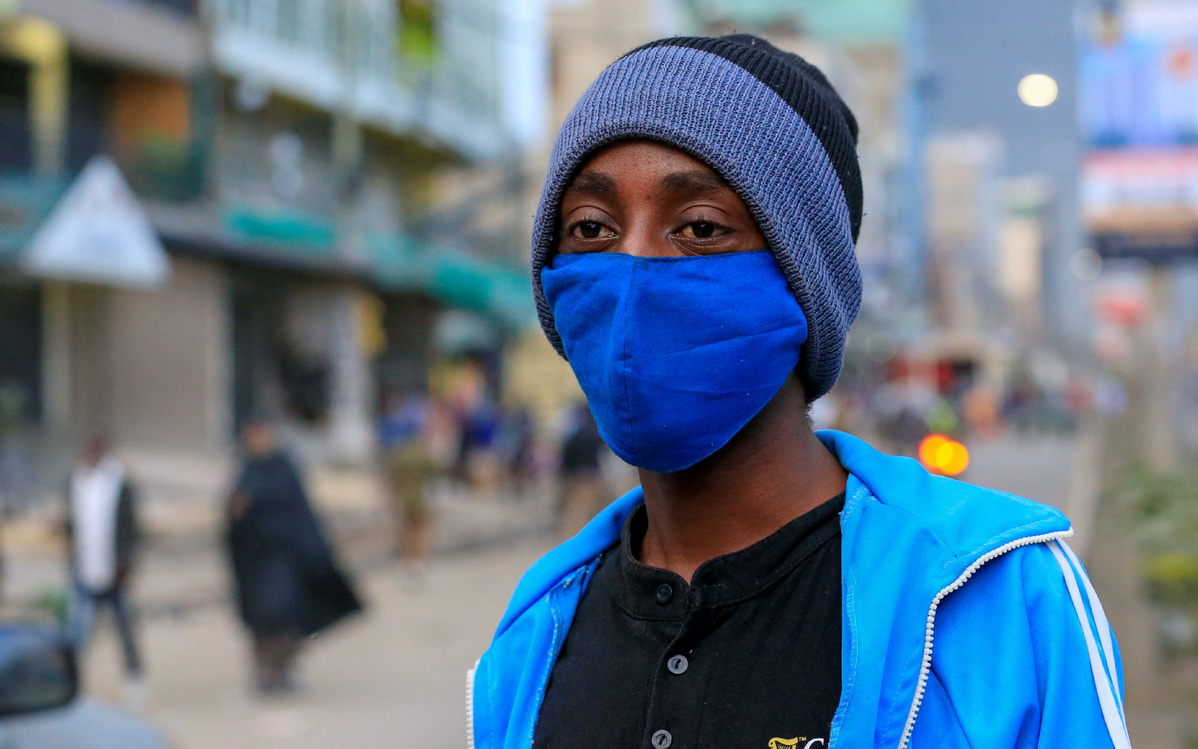 Science, research and innovation are weapons that the Chinese government has deployed in its fight against the novel coronavirus. In doing so, China significantly mitigated the risks arising from COVID-19.
Developing countries are emerging as COVID-19 hot spots, with an increase in the number of cases and deaths. This is particularly true of Africa.
In the Horn of Africa, for instance, the pandemic is likely to have a severe impact on the livelihoods of people in the form of unemployment and worsening hunger and poverty.
The region's capacity to respond to emergencies, assess the situation and identify the areas to carry out relief efforts is inadequate.
Scientific analysis of patterns of the outbreak will help patients. This is essential for precise mapping, enabling countries to build makeshift facilities for treatment across the region.
This is in addition to efforts from local universities in coming up with home-based ventilators, which can save lives. Perhaps the region should look to China.
The Satellite Technology Research Center of the University of Electronic Science and Technology of China in Chengdu, Sichuan province, and ADA Space, a Chinese company that builds satellites powered by artificial intelligence, designed a powerful analytics and data processing system that helps people to determine the geographical reach of the virus.
The Horn is struggling to meet its demand for food, with more than 14 million people in Ethiopia, Kenya and Somalia facing acute food crisis. An additional 2.76 million in South Sudan and 120,000 in Uganda are facing a similar crisis.
In September last year, the Intergovernmental Authority on Development, an eight-country trade bloc in Africa, said 27 million people were facing acute food shortage, with another 20 million facing a similar risk.
The application of science to raise crops and improve soil fertility will go a long way in avoiding the effects of climate change.
Innovations in storage, refrigeration, transportation and agri-processing could stabilize food prices and minimize the pandemic's impact on food systems.
The region also faces imminent challenges in refugee camps and in urban and rural areas. In Ethiopia, only 42 percent of the population has access to clean water, and 11 percent to proper sanitation.
In Kenya, nearly half a million refugees living in camps face overcrowding and poor sanitation, while in Somalia, 2.7 million have inadequate access to water and sanitation.
There is an urgent need to engage young people and the wider community to improve sanitation and hygiene.
Innovative measures should be adopted for hand-washing in the refugee camps by exploring alternatives to soap, providing better hand-washing facilities, and ensuring hygiene.
Similarly, inclusive water policies are crucial for the sustainable management of water resources and for providing access to clean and safe water and sanitation in the region.
Wildlife protection and conservation and natural and environmental systems have been affected by the pandemic.
Kenya is witnessing a surge in incidents of poaching and an increase in the illegal trade of wildlife, while the demand for Lake Victoria fish has decreased.
After the crisis ends, efforts should be made to restore nature through conservation and sustainable development.
A public health crisis of this scale requires healthy finances and clear government policy.
The virus has also created opportunities for criminal groups and gangs to radicalize and recruit vulnerable people.
The lessons learned through initiatives taken at the community level to counter extremist recruitment and radicalization would go a long way in bringing about change.
The pandemic could be an opportunity for the Intergovernmental Authority on Development to strengthen and build regional and international scientific cooperation among scientists, policymakers, private practitioners, industries, health professionals and civil society for a multidimensional approach to tackling the virus.
While science will eventually provide a long-term solution to the problem, the most effective and immediate response to the pandemic depends more on simple actions that the Horn of Africa countries are willing to carry out than on pharmaceutical-based solutions.
The author is a research and policy analyst at the Africa Policy Institute in Kenya. The views do not necessarily reflect those of China Daily.