5G will help drive China's economic resurgence, Qualcomm CEO says
By Yu Xiaoming | chinadaily.com.cn | Updated: 2020-06-18 14:21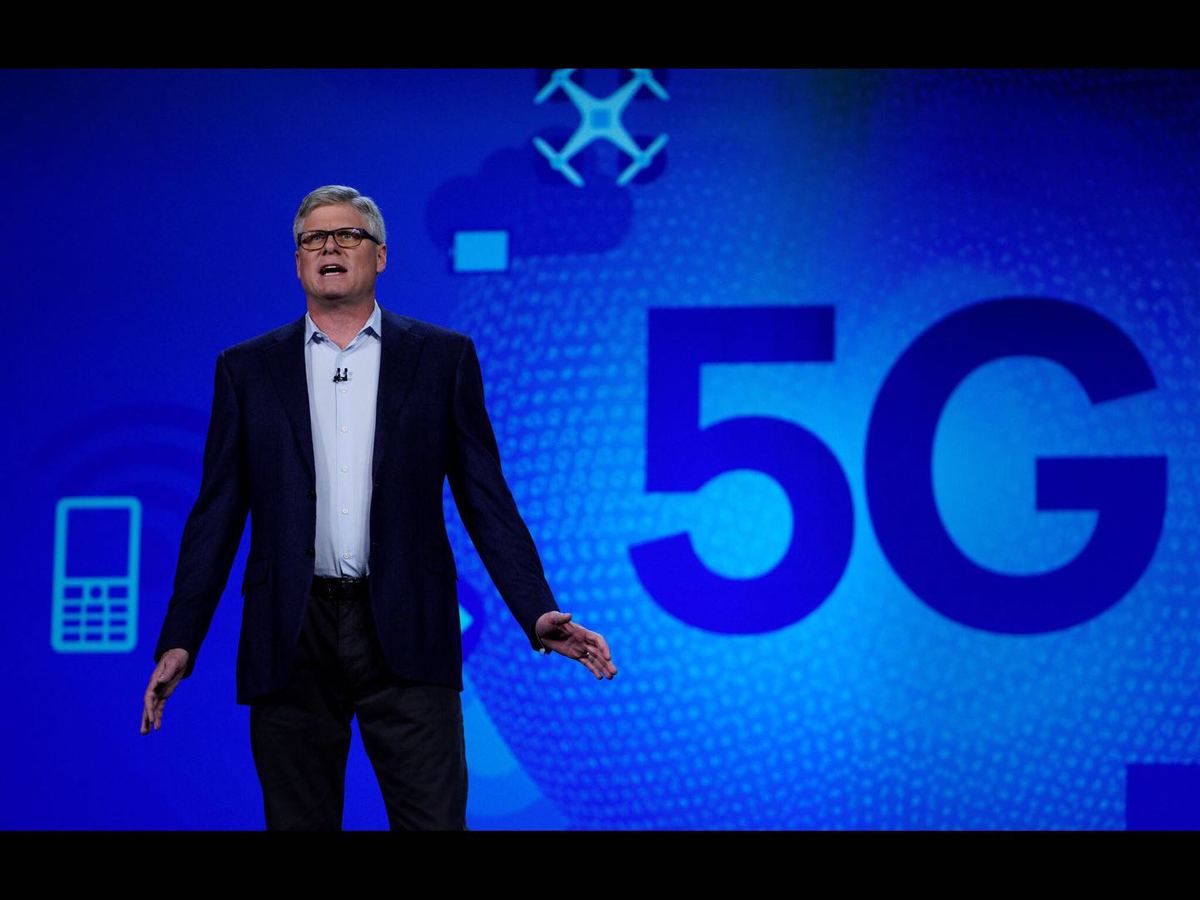 Though the COVID-19 brings challenges to the world, this is a moment for the telecom industry to "press forward," said Steve Mollenkopf, chief executive officer of Qualcomm, adding that 5G will help drive China's economic resurgence.
Connectivity will become a vital part of everyone's lives, and this unprecedented moment has once again shown this to be true, the CEO said at CDF TALK, an online program held by the China Development Forum, during which business leaders usually deliver 20-minute speeches and interact with the host.
The pandemic has highlighted the critical role that broadband has played in facilitating remote workforce, distance learning, telemedicine, communications, entertainment and social connection. It also has highlighted the digital divide and the clear need for policy makers to address this gap in access globally, Mollenkopf said.
Broadband, and 5G in particular, is proving to be the economic and educational lifeline, that allows so many people to continue working from home productively, and students to continue their studies.
Broadband is also enabling video conferencing with doctors and front line medical professionals and the exchanging of images and an array of medical records. With the deployment of 5G, even more medical innovation and efficiencies will be made possible.
"The world is experiencing a challenge that reveals that connectivity is critical. People need telemedicine, education from home, stay connected and more information from more places. These are thing that 5G was designed to do. "
In the terms of 5G deployment, Mollenkopf said 5G is progressing as planned, particularly in China as part of the new infrastructure constructions initiated by the government. All three Chinese telecom operators have already launched 5G services and plan to deploy 550,000 base stations this year.
"I feel strongly that the Chinese government's prioritization of digital infrastructure, and in particular 5G, will help to drive an economic resurgence as the country recovers."
5G networks will rapidly become the leading connectivity platform, Mollenkopf said, adding that 5G is expected to reach one billion global connections two years faster than with 4G LTE.
According to a recent study by the China Center for International Economic Exchanges and the China Academy of Information and Communications Technology, by 2025, China is expected to account for 30 percent of the world's connectivity. By 2030, 5G will generate $900 billion of gross output in direct economic contribution and $400 billion of value added.
In addition, this study estimated that 5G commercialization will directly create 540,000 jobs in 2020, and the number will grow to more than 8 million in 2030.