Chinese nunchaku master swings high to hit world records
By Cao Chen | China Daily | Updated: 2020-06-19 07:49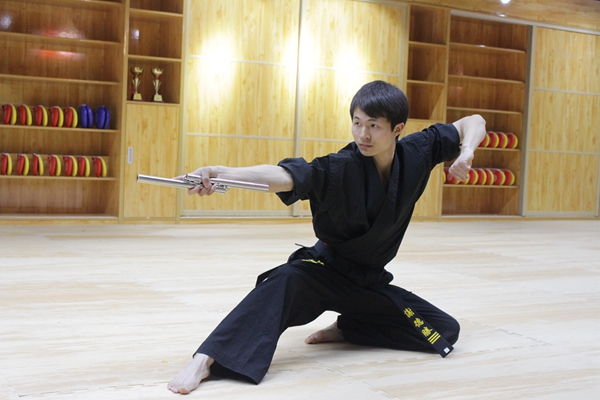 "A child who grows up in an environment like mine might become cold-hearted and self-abased when he enters adulthood and may embark on the road of doing bad things.
"But when I wield my nunchaku, I know I have dreams and the desire to change my fate. I feel confident and driven."
His persistence in the face of adversity eventually paid off.
In 2016, Xie took part in the 14th Hong Kong Wushu International Championship and was crowned the champion from among 500 nunchaku contestants. He went on to win competitions in Taiwan and Macao that year.
In 2018, he was awarded the gold prize at the 4th Malaysia International Wushu Tournament.
These days, Xie earns a living by conducting short-term training courses in Shanghai every year. He has coached over 5,000 people since moving to the city in 2016. Xie also regularly updates his public account on Chinese social media app WeChat on which he shares tips and information about nunchaku.
Zeng Shaoyu is one of the keen followers of Xie's public account on WeChat. Although he lives in Jiangxi province, around 700 kilometers from Shanghai, Zeng has no qualms taking the train to Shanghai to attend classes.
"He is a caring yet strict teacher who strives for perfection. He gives the most detailed instructions of movements to every student patiently and explains the theories vividly. I have never missed a class," Zeng says.
Xie says he aspires to spread nunchaku culture to more countries.
"Bruce Lee is my idol. If possible, I hope to become an actor," he says.