China's AI software and application market hit $2.89b in 2019
By Zhao Shiyue | chinadaily.com.cn | Updated: 2020-06-22 17:45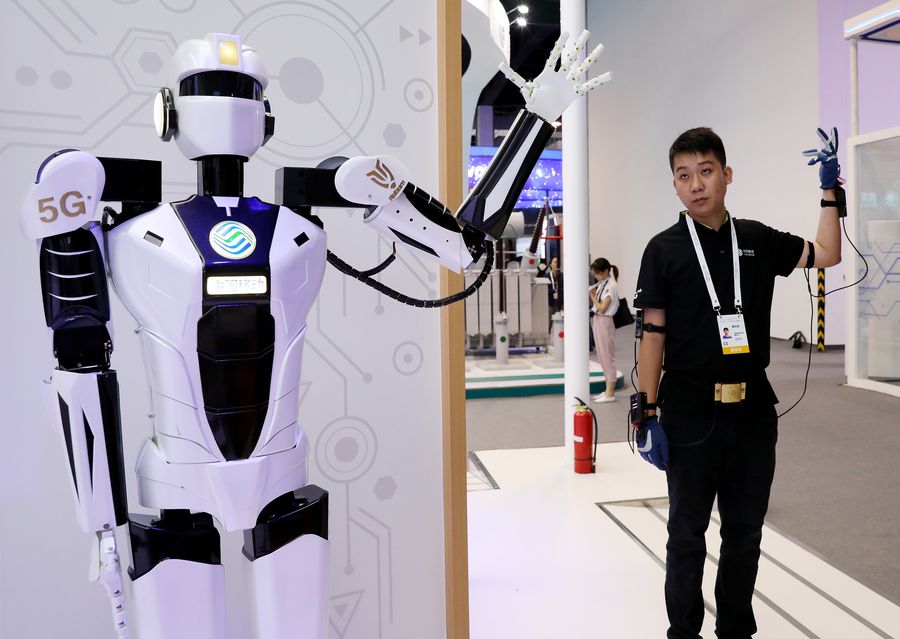 The artificial intelligence software and application market in China record $2.89 billion last year, and the number is expected to reach $12.75 billion by 2024, witnessing a compound annual growth rate of 39.9 percent during a six-year period, according to the report released today by International Data Corporation, a global research and marketing services company focused on the tech landscape.
The report by IDC comprehensively analyzed the AI industry in China, and noted AI technology applications have already become the inner driving force for a company's development.
As of this year, nearly 100 Chinese enterprises have set up AI-related laboratories and research institutes, carrying out dozens of joint projects for intelligent construction.
In the computer vision field, the market scale recorded $1.46 billion in 2019, with growth mainly contributed by the security protection field and the "Cyber Brain of City" projects. Facial recognition technology, which has been widely applied in identity checks during the novel coronavirus outbreak, featured increasing demands in office buildings, business centers and industrial parks.
Chinese AI start-up SenseTime stands as the leader in the computer vision area, with market share of nearly 20 percent, followed by Megvii, Cloudwalk and Yitu Tech.
Market scale reached $1.22 billion last year in terms of voice and semantics application area. People's interests in smart home electronics have brought opportunities for market development, and the sound-text transcription used in customer services and court trials also stimulated industrial growth.
iFlytek, a well-known intelligent speech company, experienced the biggest market share in 2019, while applications developed by Baidu and Ali Cloud saw robust growth year-on-year.
Machine learning, also one of the trending points in 2019, registered market scale of $205.1 million. Due to the lack of scientific talents and resources, applications in this area are still limited.
Lu Yanxia, associate research director for IDC China's Emerging Technology Research, noted the AI market in China enjoys broad prospects in the future. "'New infrastructure' project facilitates the AI construction, and the virus outbreak also accelerated the transformation of the digital market," she said.
To further expand market share, Lu suggested enterprises developing AI applications that can be widely used in various scenarios, and enhancing innovation capacity to make breakthroughs in new areas.