Hainan police's adaptation of Jay Chou's Mojito goes viral
By Wang Qian | China Daily | Updated: 2020-06-23 07:53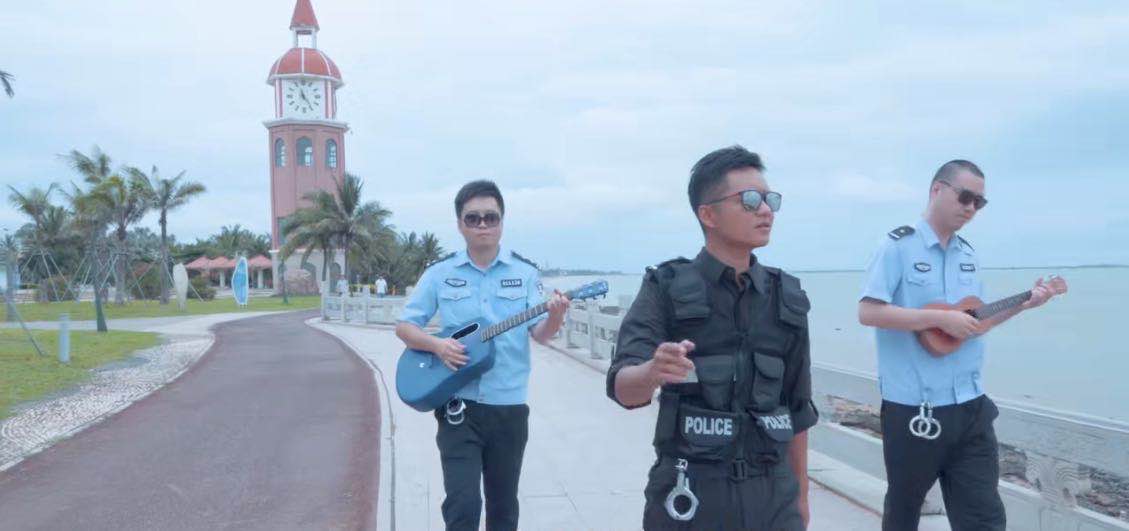 "I didn't expect it to go viral like this," He, a traffic policeman who is also 32, says, adding that the loose performance and melody seem to calm down and comfort viewers who have been through a tough time this year due to the novel coronavirus outbreak.
"It took us fewer than three days to record the song and finish the video. Our team, all policemen, consists of a four-person band, two dancers and Xu, the singer," He says.
It is not the first time that the Hainan police have gone viral for posting interesting videos.
He and Xu, who both love music and graduated from the People's Public Security University of China in Beijing in 2011, established Cop Sky Studio to record songs in their spare time since 2015.
"We have produced dozens of songs and videos to publicize laws and regulations over the past five years," He says.
Thanks to such efforts from police officers like He and Xu, more people have an increased awareness about the harm illicit drugs can do.
According to an annual report released by the National Narcotics Control Commission last year, there were 2.4 million known drug users in the country at the end of 2018, as compared with 2.55 million in 2017-the first time the number has declined.
Besides an inspiration for Hainan police in anti-drug promotion, Chou's new clip has also impressed the Cuban embassy in China on social media, which said that "the video re-creates images of Havana".
Online travel platform Mafengwo has documented the number of queries about "Cuba" surged more than 10 times on the day the video launched compared with the previous day.
Over 1 million people paid 3 yuan (40 US cents) for the single online within the first hour after it was posted on June 12. As of Monday, about 5 million people have bought the song on Tencent Music.
With the lyrics written by Alang Huang, the song comes on the back of the singer's J-Style Trip, a reality travel show first broadcast by Zhejiang Satellite TV in March.