Chinese tourists to travel first when border reopens: Report
By Zhao Shiyue | chinadaily.com.cn | Updated: 2020-06-23 16:25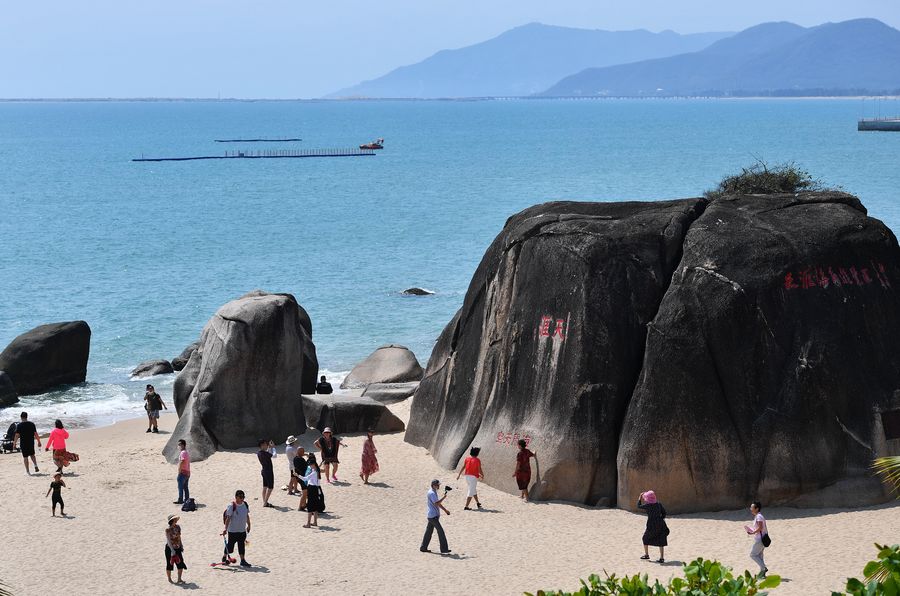 Chinese travelers are likely to be the first to restart traveling after lockdown restrictions lifted domestically and internationally, with "revenge travel" coming underway for the National Day holiday at the beginning of October, according to a report by Rentals United, a UK-based short-term rental platform.
James Burrows, the co-founder and CEO of Rentals United, discusses how China has become an important part of the recovery of the global travel industry, after the company's partnership with China's largest online travel agency, trip.com.
As Burrows mentioned, China offers a playbook for other countries on how to contain the novel coronavirus, therefore the world can look to China for recovery strategies and as an indication of what to expect once travel restarts. Also, Chinese travelers are a significant pool of potential customers in the worldwide travel industry.
As the majority of businesses resume in China, the two hardest-stricken industries - out-of-home dining and tourism, will witness huge rebounds when citizens' attitudes gradually turn positive but cautious.
According to a China-wide consumer survey by Kantar, a global leading data and consulting company, 82 percent of Chinese said they will resume their canceled out-of-home dining spending once the outbreak is over, and 78 percent will resume their canceled spending on travel.
Both flight and accommodation bookings across the country have shown constant recovery since April, and peak recovery time is expected to arrive after September, especially during the National Day holiday, a seven-day peak time for long-distance travel.
Burrows also found some changes in the Chinese tourism sector brought by the epidemic. Younger generations without families tend to be more adventurous and eager to travel first. On Tomb Sweeping Day, the first big holiday after the pandemic in April, 60 percent of the people who booked trips were below the age of 30, a distinctive increase from 43 percent in the same period last year, the report said. "Travel outlets targeting millennials will reap the benefits at the beginning of recovery," Burrows highlighted.
Travelers' behaviors and preferences on destinations have changed during the outbreak. The mental and emotional effects of lockdowns push people out of cities to get away from crowds.
"Our data is showing an upsurge in bookings at remote, off-season locations - especially for luxury rentals. Families are looking for longer stays at rural hideaways to isolate themselves while also being close to nature," according to the report.
Additionally, group and guided-tour packages will no longer have as much appeal as before since social distancing rules are still relevant, the report said, however, self-guided and self-driven markets mark a huge opportunity for short-term rentals as they are more attractive for large families and off-the-beaten-track locations.
In terms of how much to spend on a trip, Chinese consumers are seeking more economical options. A survey conducted by trip.com found that 85 percent of travelers in China will spend less than 10,000 yuan on travel this year, accounting for only 27 percent in 2017, which exemplifies that mid-scale to economy-priced travel packages will likely to rebound faster.