Time to make amends, 16 years later
By ZHANG ZHOUXIANG | China Daily | Updated: 2020-06-24 07:28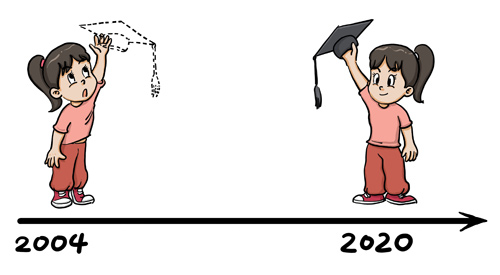 Chen Chunxiu of Shandong province may finally get to realize her dream after it was stolen from her 16 years ago.
Chen passed the national college entrance examination in 2004 but another student appropriated her identity to pass herself off as Chen and take her place at Shandong University of Technology. After Chen chanced upon the fraud this May and exposed it, the authorities canceled the impostor's degree and also sacked her from her job. An investigation is on to find out those who enabled the fraud.
The good news is that after Chen expressed her desire to pursue her education, the university responded through its official micro blog account on Monday night to say they will "positively coordinate" and "help Chen realize her dream".
A degree might not help her much now, they say. However, that is irrelevant. It is Chen's right to seek admission to university, a right she was deprived of. Whatever choice Chen makes, she deserves respect.
The university authorities said they are partly responsible for the fraud and would like to make amends by helping the real Chen complete her education, which is a good way to restore the university's credibility.
The university authorities had earlier admitted to their laxity; they matched papers of claimants and caught three impostors in 2004, but the fake Chen escaped their scrutiny.
Of course, even if Chen enrolls in the university now, the 16 years she lost will not come back. That is why, those responsible for the fraud should be punished. Not just for Chen, but also for the futures of others.