Reinvention and innovation crucial for sector after pandemic, insiders say
By Chen Yingqun | China Daily | Updated: 2020-06-29 08:36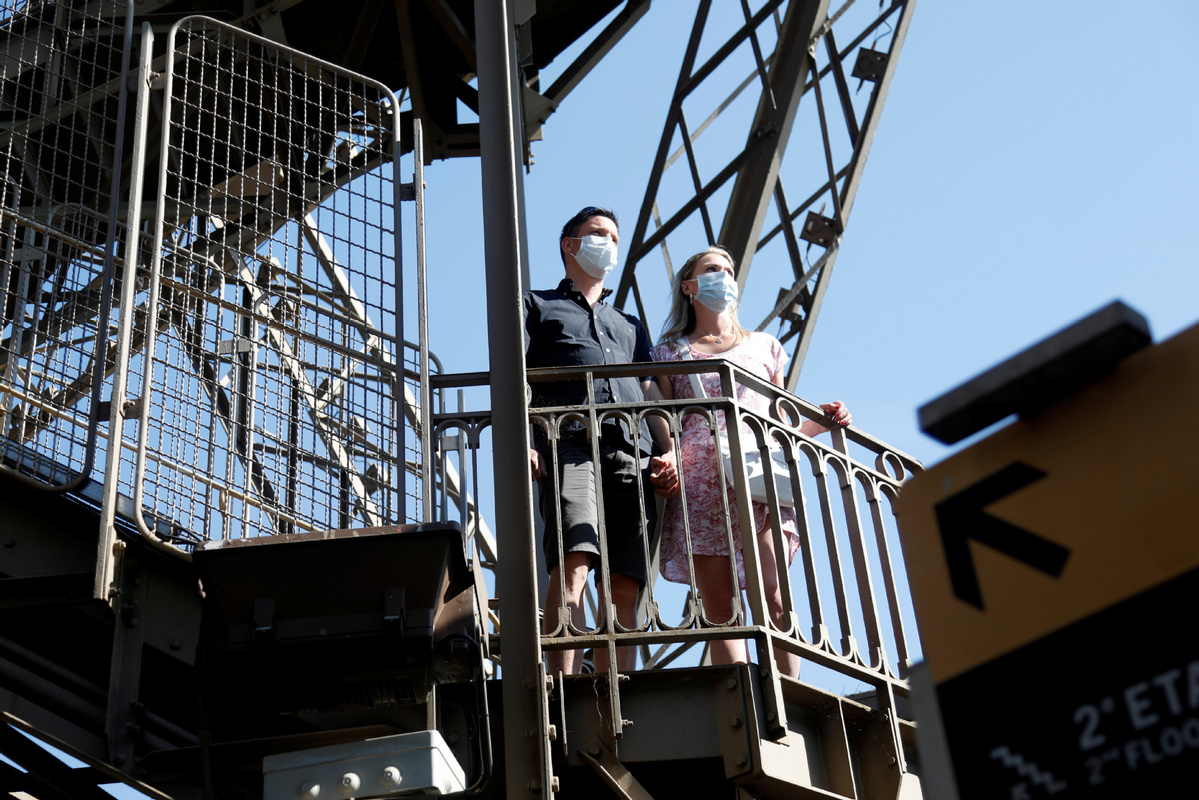 The COVID-19 pandemic, although disrupting the tourism industry in Europe, has forced businesses to embrace new technologies, according to industry insiders.
It is also an opportunity to transform the industry into one that is more sustainable and innovative, they said.
Eduardo Santander, executive director of the European Travel Commission, said that after the pandemic, tourism "as usual" is not an option, and reinvention and innovation will be key.
Emphasizing safety and security "throughout the whole travel experience" will be essential to reassure future customers, he said.
Countries such as Serbia, France, Germany, Finland and the United Kingdom have recently offered virtual tours to Chinese customers through internet giant Alibaba's online travel platform Fliggy. China is an important source of visitors to Europe.
"With so many people confined at home during the pandemic, it has become more important for the tourism industry to bring Europe to people's living rooms through virtual travel experiences," Santander said, adding that these tours can provide a fascinating experience at such a time.
Xu Xiaolei, chief brand officer for China Youth Travel Service, said tourism is essentially about people-to-people exchanges and cultural communications between different countries and regions.
"With people's movements restricted, this (virtual travel) is an important way for tourism destinations to maintain their visibility among potential travelers and to stay connected with them, which could accelerate their recovery," he said.
"As a result, tourism industry innovation in the form of promoting products and services, including livestreaming, is worth encouraging."
Claudia Vernotti, director of ChinaEU, a business-led association in Brussels, Belgium, believes that tourism will experience even more competition after the pandemic. Fewer people will book international travel in the months after the outbreak is under control, for fear of becoming infected, she said. They will also be worried about their finances.
"As such, destinations should be very smart in promoting themselves to reach their target audience... and do so early enough to beat the competition," she said.
Vernotti added that destinations may be inspired by innovative solutions used successfully in China in the past two months.
The solutions have brought destinations closer to future travelers through emotional story-telling-the creation of a positive narrative-and have also involved pre-selling travel products such as hotel rooms, meals and tickets at a special rate.
Santander said he would advise European tour operators to start preparing products to meet the needs of potential travelers after the pandemic.
For example, he said Chinese consumers could increasingly seek "slow adventure" experiences, such as finding fresh air and space, as well as opportunities to reconnect with themselves and nature.
"The need for well-being will increase demand for natural and outdoor experiences as well as customized products such as self-guided tours," he said.
Santander added that there will also be a greater focus on sustainability after the crisis. Destinations will revise their business models and encourage practices such as focusing on nature conservation or working with local businesses and communities.
Before they book, people will start asking themselves about the impact of their holidays, not just on the environment, but also on local communities, he said.