Drugmakers step up efforts for innovative product R&D
By ZHENG YIRAN | China Daily | Updated: 2020-06-30 09:29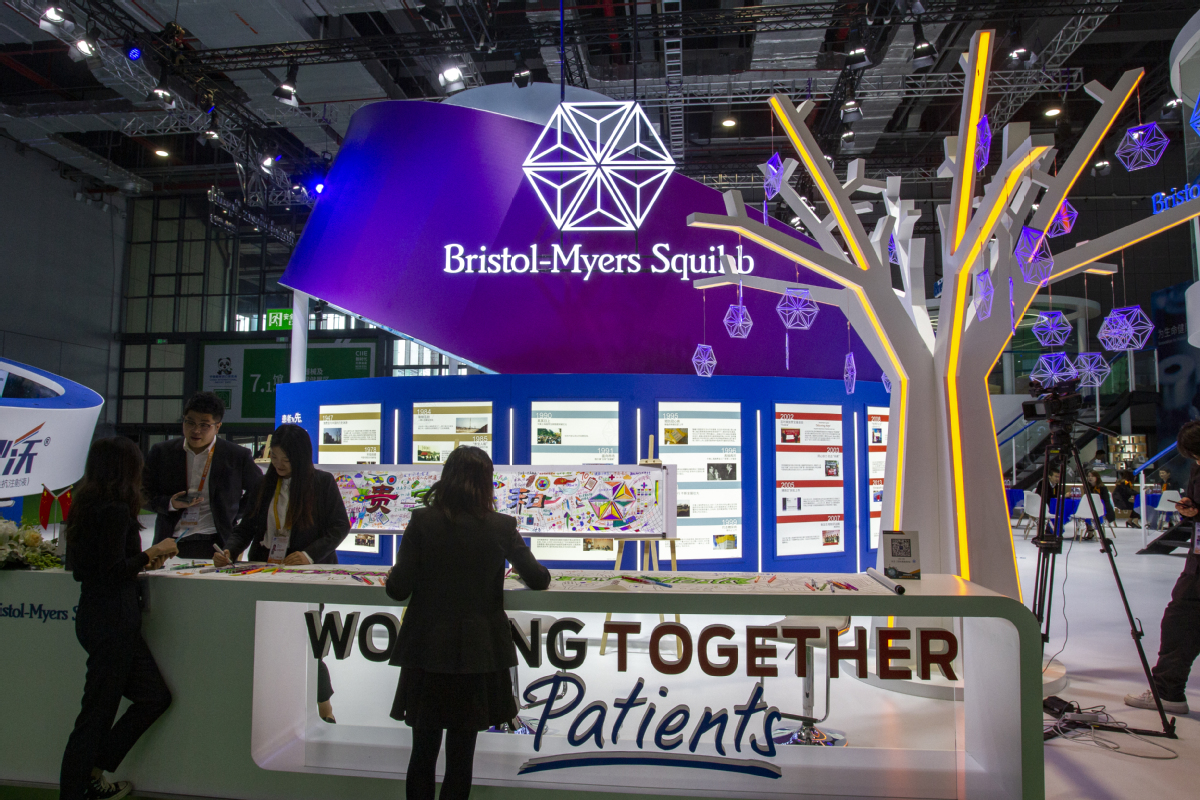 Favorable policies spur transformation as profit margins for generic drugs shrink
Pharmaceutical enterprises from home and abroad are stepping up efforts in innovative drug research and development as the domestic innovation environment constantly improves and profit margins for generic drugs gradually shrink, said industry experts.
Zhang Lichao, a senior researcher at Guosen Securities, said both domestic and international pharmaceutical firms in China are undergoing innovative transformation. They have stronger innovation momentum, and have been constantly expanding investment in R&D.
"With favorable policies for innovative drugs and reducing profits for generic drugs, innovation has become the only way for the development of high-quality pharmaceutical enterprises," Zhang said.
On June 11, United States-based biopharmaceutical giant Bristol-Myers Squibb unveiled a new corporate brand in China after its integration with US-based biotech company Celgene in November. BMS also announced its new strategy on the Chinese mainland, in which it plans to introduce up to 30 innovative products or indications to the market in the coming five years, many of which have potential to become first-in-class or best-in-class.
Chen Siyuan, president of BMS Chinese mainland and Hong Kong, said: "BMS has the world's most cutting-edge technology and R&D platform, with leading drug R&D capabilities in three major areas: chemistry, biologics and cell therapy. China is one of BMS' most important R&D, manufacturing, commercial and innovation centers. In the future, we will continue to focus on bringing innovative medicines to patients with cancer and other serious diseases."
In addition, the company is focused on cultivating a culture that encourages and recognizes innovation, and nurturing Chinese executives who have a deep understanding of the market with clear vision and global perspectives.
Domestic pharmaceutical firms are also taking action. Chongqing Pharscin Pharmaceutical Co Ltd announced that it would boost drug innovation, and has introduced a chief science officer, an innovative drug business unit, innovative drug labs and an innovative drug team.
Hangzhou, Zhejiang-province-based Yifan Pharmaceutical Co Ltd also launched a small module chemicals business unit to bring about small module innovative drugs.
A China Securities report showed that in the past five years, among the top-10 frequently used drug categories in Chinese hospitals, innovative drugs are taking an increasing percentage. One supportive policy behind this is the centralized generic drug procurement policy, which effectively lowered generic drug prices and decreased their profit margins. The medical insurance negotiation also sped up the inclusion of innovative drugs into medical insurance reimbursement, promoting the rapid increase of innovative drug penetration.
"These policies made pharmaceutical enterprises' pursuit of an innovation development path an inevitable trend. In the past two years, there was an obvious growth in R&D expenditure in the chemical and pharmaceutical sector," said the report.
In 2019, most of the leading chemical and pharmaceutical enterprises in China increased their R&D investment. The growth rate of R&D spending was higher than that of the sector's overall income, the China Securities report added.