One-third of Britons enjoy lockdown according to survey on its impact
By ANGUS McNEICE in London | China Daily Global | Updated: 2020-06-30 09:42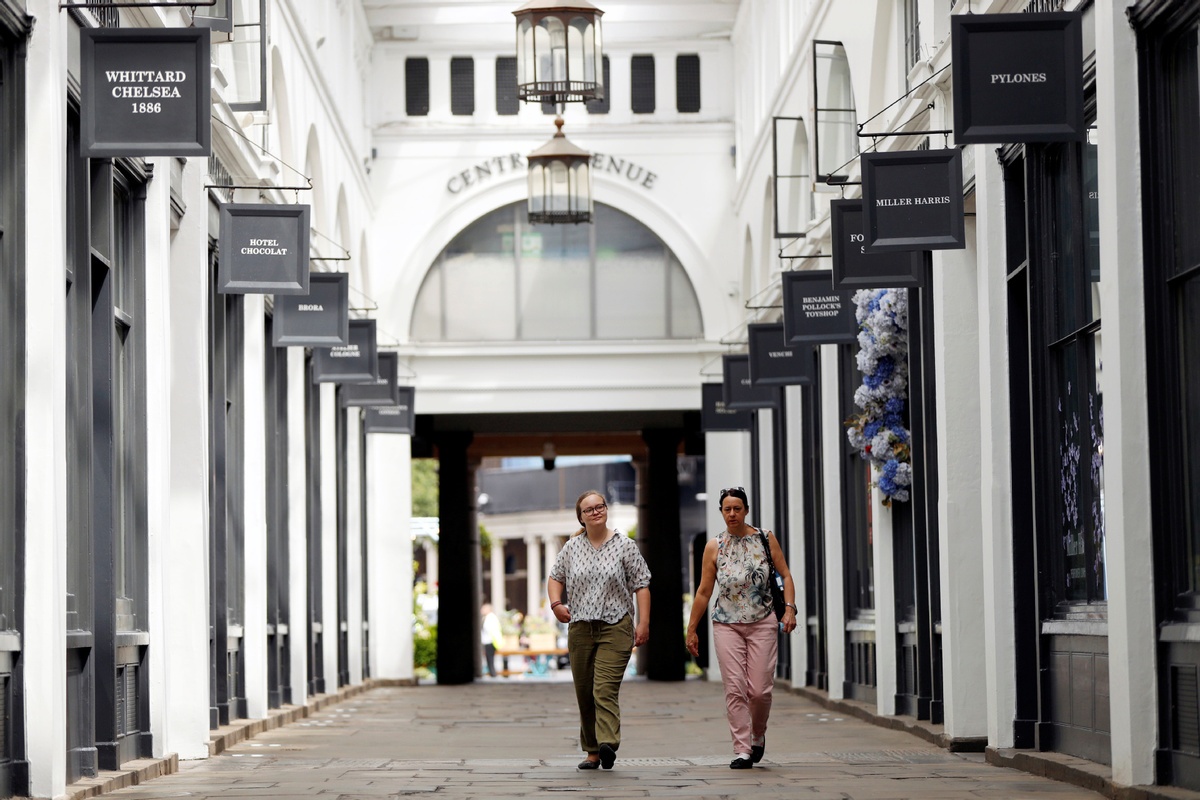 One-third of people in the United Kingdom have been enjoying their time in lockdown during the COVID-19 crisis, a new study found, while just under half of those surveyed have not enjoyed the prolonged period of relative isolation and restricted movement.
Four out of 10 Britons have gained weight during the pandemic, according to the survey, which also found that one-third of smokers have upped their habit, and 17 percent of drinkers are consuming more alcohol than normal.
Researchers in Britain surveyed 70,000 people in the UK over a 14 week period in order to assess overall wellbeing and mental health during the pandemic.
The survey was coordinated by University College London, or UCL, and supported by the Nuffield Foundation as well as the UK Research and Innovation funding hub and the Wellcome Trust research charity.
The study found that in general, 46 percent of people have not enjoyed lockdown, one-third have enjoyed it, while 21 percent have mixed feelings. The research also shows that 17 percent of people have not been enjoying lockdown "at all", and only 4 percent of people have been enjoying it "very much".
Daisy Fancourt, an epidemiologist at UCL and lead author on the study, said that household income was a strong determining factor in levels of enjoyment found among people living in the UK during the novel coronavirus outbreak.
"Our study shows that the majority of people are either not enjoying the lockdown or have mixed feelings about it," said Fancourt. "This is especially true amongst groups with a lower household income, who may be living in accommodation which is overcrowded or lacking in outside space, and those living alone, who may be feeling more isolated than those living with others."
Of the one-third of people who report enjoying lockdown, Fancourt said, a large number have higher household incomes and live with others, suggesting these people may have been less affected by the economic and social restrictions.
Cheryl Lloyd, who is head of education at the Nuffield Foundation, said that the findings should be taken into account by the UK government as it continues to consider support strategies during the pandemic.
"Given that low earners have been most at risk of the negative social and economic consequences of the pandemic it is unsurprising that they have been less likely to enjoy lockdown than those on higher incomes," Lloyd said. "It is essential the policy response takes steps to reduce inequalities and minimize the longer-term scarring effects of the pandemic on low earners."
The survey also assessed health behaviors that have been affected during lockdown. Weight gain was reported by 40 percent of adults, with 4 percent gaining significant amounts of weight, while 17 percent reported drinking more alcohol than normal, and 33 percent have been smoking more.