E-commerce a driver for China's economic development
By Zhang Jie | chinadaily.com.cn | Updated: 2020-07-02 16:11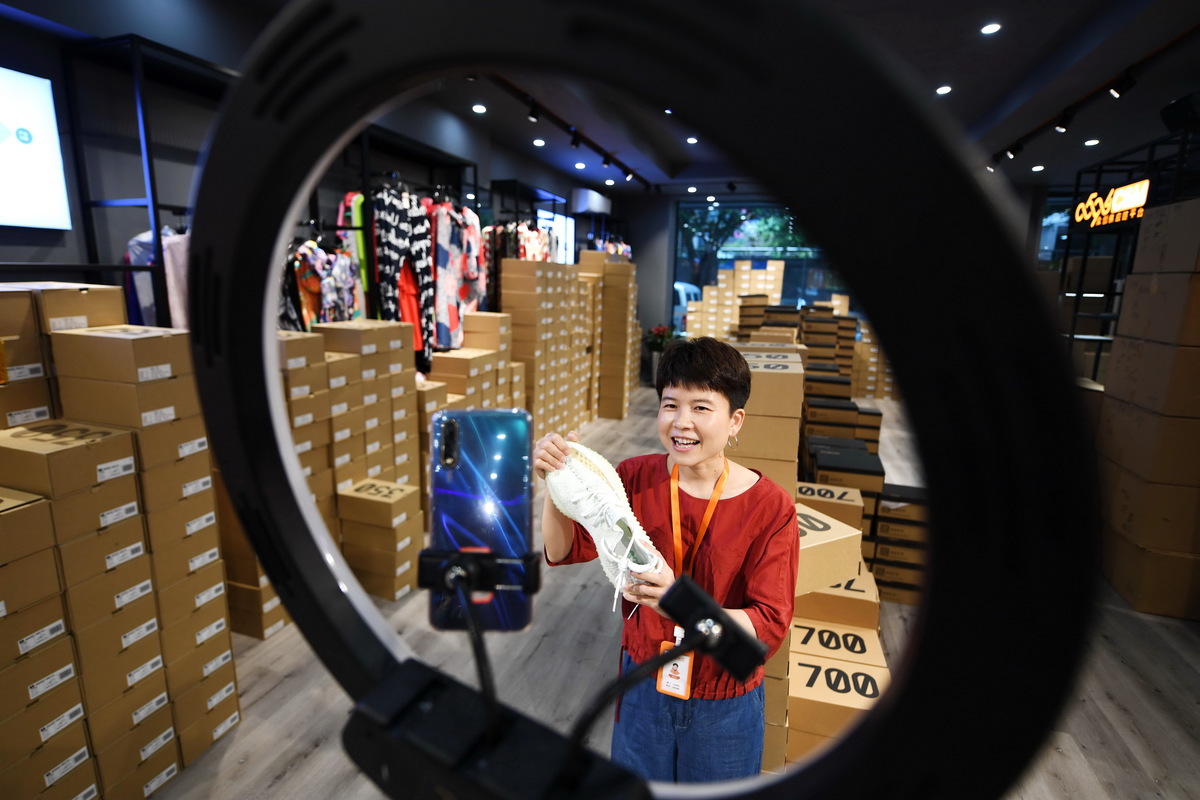 E-commerce in China has improved and also become an engine driving the country's economic development.
The transaction volume of e-commerce in 2019 reached 34.81 trillion yuan ($4.93 trillion), an increase of 6.7 percent from a year earlier, according to the latest report by the Ministry of Commerce on Wednesday.
Online retail sales hit 10.63 trillion yuan last year, a jump of 16.5 percent year-on-year. Meanwhile, online sales of physical commodities were 8.52 trillion yuan, up 19.5 percent year-on-year, accounting for 20.7 percent of total retail sales of consumer goods and contributing 45.6 percent of the growth in total retail sales of consumer goods.
Customers in Guangdong province spent the most online, with online retail sales accounting for 23.8 percent of the country's total in 2019, followed by Zhejiang province at 16.5 percent and Shanghai at 11.6 percent.
E-commerce in rural areas has entered a growth phase. Online retail sales in these areas in 2019 reached 1.7 trillion yuan, increasing 19.1 percent from a year earlier, with growth 2.6 percentage points higher than national online retail sales.
Agricultural products sold online reached 397.5 billion yuan last year, surging 27 percent year-on-year. A total of 832 national-level poverty-stricken counties carried out e-commerce to sell over 2.8 billion yuan in agricultural goods.
Cross-border e-commerce also continues to maintain positive momentum in its development .
In 2019, online retail involving import and export, processed through the customs platform for cross-border e-commerce, reached 186.21 billion yuan, growing 38.3 percent year-on-year, with online retail for export at 91.81 billion yuan, up 16.8 percent year-on-year, and online retail for import at 94.4 billion yuan, surging 68.2 percent year-on-year.
Japan, the US and South Korea are the main sources of imports for online retail, accounting for 20.8 percent, 16 percent and 10.7 percent of the total, respectively.
The size of e-commerce in China has also continued to expand.
Last year, revenue from the e-commerce service industry reached 4.47 billion yuan, increasing 27.2 percent from a year earlier, while the number of employees in e-commerce was 51.26 million, up 8.29 percent year-on-year.
The express delivery industry has provided strong support to e-commerce, with express delivery firms handling 63.52 billion parcels last year, an increase of 25.3 percent from one year earlier.
Livestreaming helps drive customer enthusiasm in spending. In 2019, e-commerce sales via livestreaming were 433.8 billion yuan, a 226 percent leap from a year earlier.