Foreign brands shine in China: study
By HE WEI in Shanghai | China Daily | Updated: 2020-07-04 09:19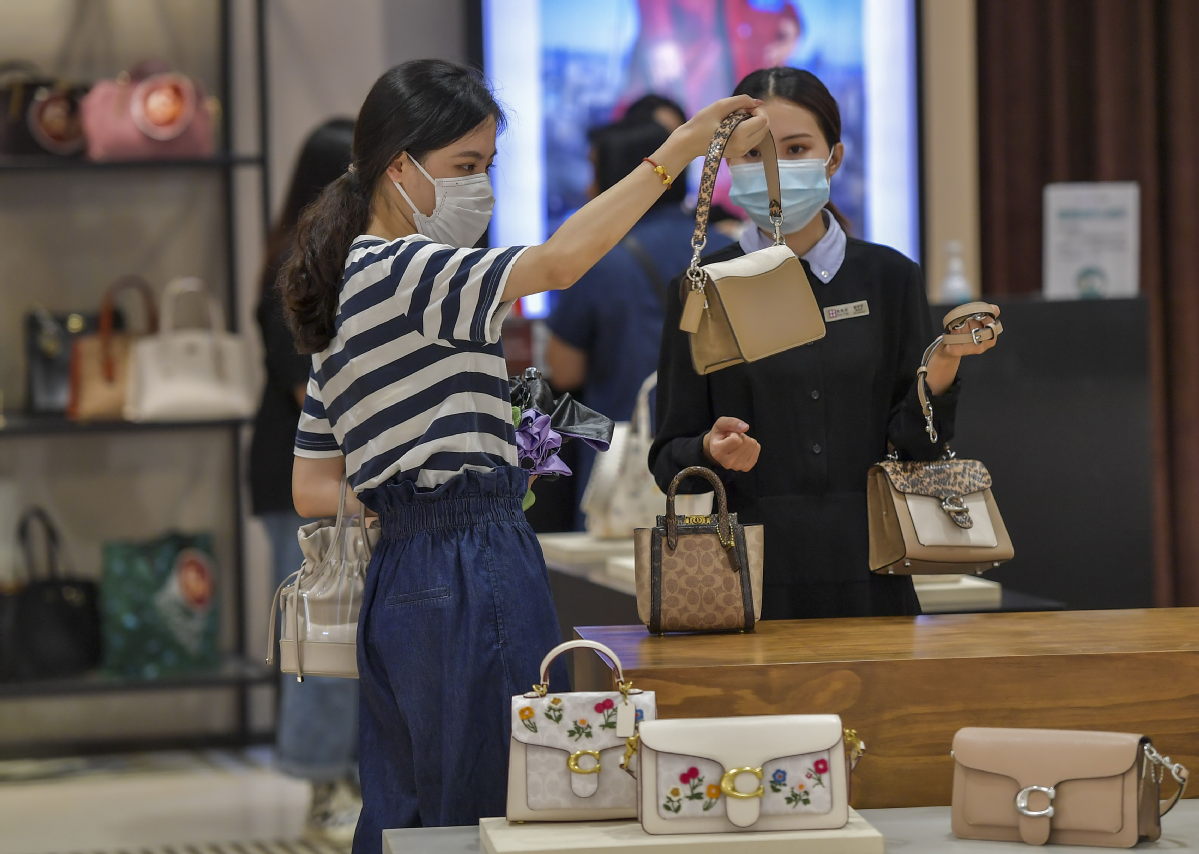 Foreign consumer brands have outgrown their Chinese counterparts for the first time in four years in China because of deepened localization and prompt actions taken to cater to fast-changing consumer needs, data from a recent survey showed.
Revenue of international fast-moving consumer goods brands surged by 9.5 percent year-on-year in 2019, compared with the rate of 7 percent of local peers, a joint study by consultancies Kantar Worldpanel and Bain& Co said.
The ninth edition of the survey tracked shopping behavior of Chinese consumers across 106 FMCG categories. They ranged from packaged food, beverage and personal care. The survey monitored changes in consumer behavior that have taken place along the way.
Domestic companies posted a robust 11.1 percent of compound annual growth rate between 2015 and 2016, when the tracking survey first began. In comparison, the rate for foreign firms over the same period was 6.4 percent.
"For multinational corporations, more decentralized decision-making at the country level, faster rollout of products, and more localized endeavors to stay tuned to customers' needs are some of the decisive factors for their outperformance," Jason Yu, managing director of Kantar Worldpanel and one of the authors of the report, said. For instance, the role of e-commerce has moved from the periphery to the forefront in many businesses of multinational brands in China.
Yu said some senior company executives even appeared on livestreaming sessions, a popular way in China to market products online and something that was unimaginable five years ago.
The speed of decision-making is incomparable as well. MNCs are empowering their local teams to make local decisions so that they stand to deliver services with a China speed, said Bruno Lannes, a Bain partner and a co-author of the report.
"The results show that building trust and local relevance through 'design, decide, deliver and digitalize' for the Chinese market are paying off," he said.
This momentum is likely to give foreign consumer brands a continued edge, especially in light of the COVID-19 pandemic.
"Consumers are going back to trust bigger brands amid the uncertainties … so that in many ways the growth of insurgent brands has slowed down," Lannes said.
The report also found the pandemic has exerted different impacts across various FMCG categories. The liking for personal wash and soy sauce, which are applicable to healthy stay-at-home situations, are likely to sustain growth after the initial boost brought about by the outbreak.
Sales of frozen food and packaged water, which enjoyed a boom during the lockdown, are likely to stabilize. A third group endured a V-shaped recovery as sales of beer, skincare and pet food dropped dramatically during the pandemic, only to recover quickly as consumers felt the need to re-stock those products.
The crisis has put a dent on non-essential categories like luxury and impulse purchases like candies, indicating the road to recovery for those products will be long.
"We are likely to see the bi-polarization of products, that is, customers will either favor more higher-end products or go for value-for-money deals," said Derek Deng, another Bain partner and also a co-author of the report. "New product development and content marketing are key to instigating customer interest amid uncertainties and competition."
The report said China's FMCG growth reached 5.5 percent year-on-year in 2019, while the pandemic has dragged the rate to a negative 6.7 percent for the first quarter of this year.