Construction of Vientiane station of China-Laos railway project begins
By Liu Yukun | chinadaily.com.cn | Updated: 2020-07-05 19:40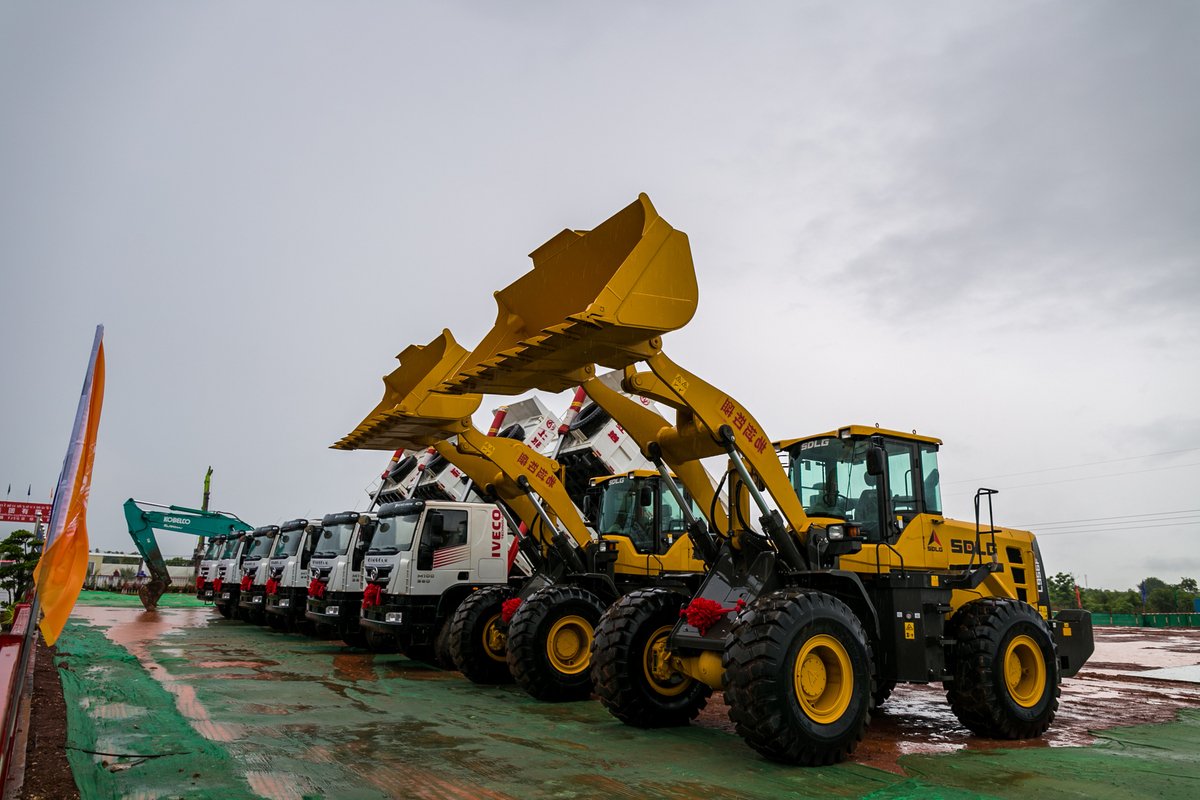 The China-Laos railway project is forging ahead as the construction of Vientiane station announced an official start on Friday, despite the challenge of COVID-19.
The 14,543 square meter station is the largest in size among the 20 newly-built stations under the China-Laos railway project. It is 220 meters in length, 90 meters in width, and 25 meters in height.
The Vientiane station planned four platforms and seven railway lanes, and two reserve platforms and three reserve lanes (places for platforms and lanes that are reserved for future construction). Upon completion, the station will hold up to 2,500 people.
China Railway Construction Group is building Vientiane station and 13 others, including stations and dispatch centers.
According to the company, the station has combined both Chinese and Laos' cultural elements with modern construction styles, aiming to build a customer-friendly and environmentally-friendly station.
Chantula Phanalasy, director-general of management the railway project on the Laos side, said he is pleased with the construction process and he appreciates the hard work of the construction workers. Phanalasy said he hopes to see an even faster construction, so that the railway can be completed and operated soon to further boost Laos' economic development.
The China-Laos railway, linking Kunming in Southwest China's Yunnan province with Laos' capital city, Vientiane, is the first overseas railway project mainly invested, constructed and operated by China. It's been attached to the Chinese railway network since the launch of the Belt and Road Initiative.
Construction of the China-Laos railway has adopted Chinese technologies, standards and equipment, and is expected to contribute greatly to Laos' economic development, as well as the Belt and Road Initiative-related construction.