Veteran public servant France's new PM
China Daily Global | Updated: 2020-07-06 09:32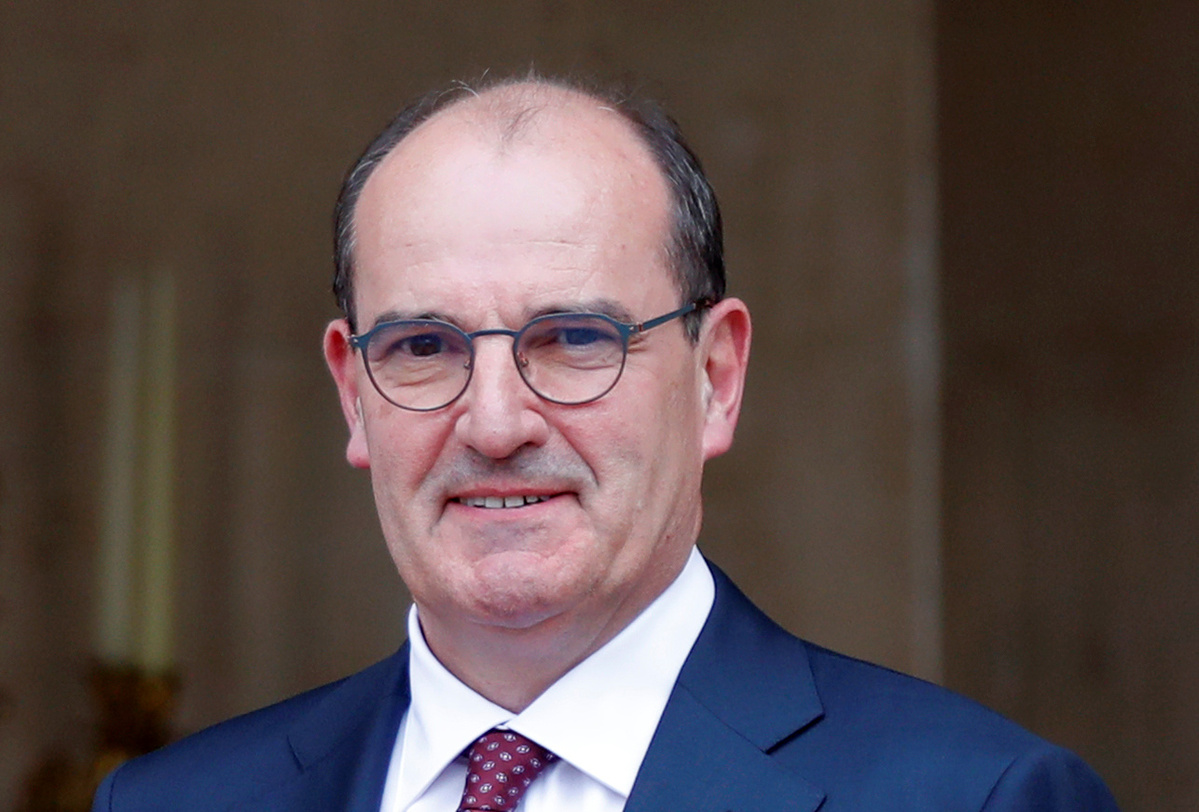 PARIS-French President Emmanuel Macron named Jean Castex, a senior public servant, as his new prime minister as he acted to recast his presidency and take back control of policy before elections in 2022.
Macron wants to start afresh after the coronavirus crisis reversed some of the hard-fought gains earned from moves to liberalize the economy.
The relatively low-profile Castex replaces Edouard Philippe, resigned on Friday. Macron is reshuffling the government to focus on restarting the economy after months of lockdown.
Castex, mayor of a small commune in southern France, later appeared at a handover ceremony with the outgoing prime minister.
"It is very largely dictated by a new, heavy and difficult context," he said. "The health crisis is unfortunately not over.... The economic and social crisis is already here."
Castex, 55, has orchestrated the government's strategy to exit from the coronavirus lockdown. He had worked as a high-ranking official in several ministries, served as adviser for former president Nicolas Sarkozy and worked as assistant general secretary (the second-highest ranking official) of the Elysee Palace between 2011 and 2012.
"Jean Castex is an all-around senior public servant who will be keen to reform the state and conduct a peaceful dialogue with the territories," RTL radio cited a source from the Elysee as saying.
Keep jobs
Castex said on Saturday that his government will focus on keeping French manufacturing jobs and bringing others back to France from lower-wage countries as it tries to dig the country out of deep recession.
He made the announcement on his first outing in his new job, to a semiconductor factory near Paris that received extensive government aid to withstand the country's coronavirus lockdown.
He did not explain how his government would save jobs, but called for investment in training and new production tools. Castex and President Emmanuel Macron are expected to announce the makeup of the new cabinet in coming days.
Its goal will be to work out how "to ensure the return of jobs and the sustainable maintenance of industrial jobs exposed to global competition," Castex said at the X-FAB factory in Le Coudray-Montceaux, south of Paris.
The government sees the factory, which makes semiconductors used in cars, phones and other equipment, as an example of European collaboration and innovation..
Philippe's popularity had grown as he steered France through the coronavirus crisis with calm, leaving Macron with a tough decision over whether to jettison him and opt for a new team.
As he did with Philippe, Macron plucked Castex from relative obscurity. The new prime minister is an alumnus of France's top administrative school for politicians.
Agencies - Xinhua