Increase in infections worldwide hits record
China Daily Global | Updated: 2020-07-06 09:58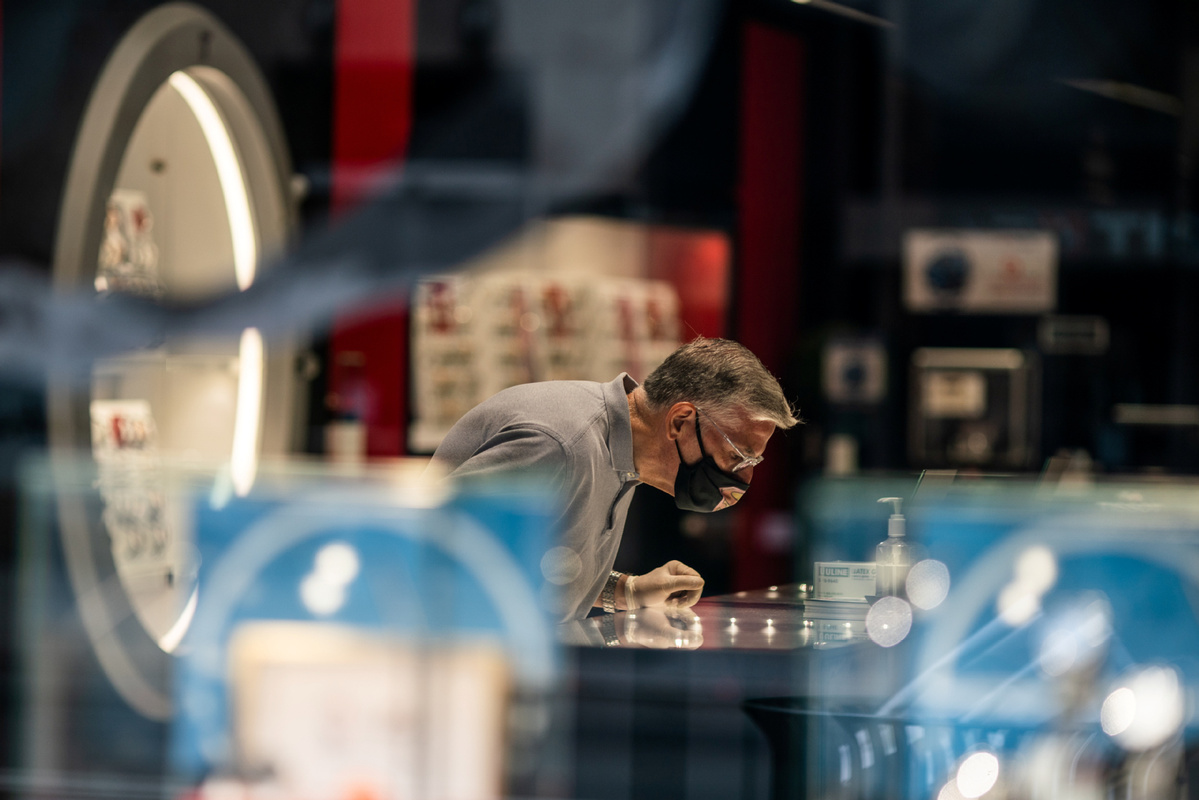 Some nations may need to reintroduce lockdown curbs, WHO official warns
GENEVA-A record increase in the number of novel coronavirus cases was marked on Saturday, 212,326, according to the World Health Organization, with the United States, Brazil and India leading with the largest increases.
The previous record reported by the WHO was 189,077 on June 28. About 5,000 people continue to die each day. Worldwide, there are nearly 11 million confirmed cases, the WHO said.
The virus has spread around the world with the epicenter shifting from East Asia to Europe and then to the Americas. The biggest increase reported on Saturday occurred in North and South America, in which there were almost 130,000 new cases in the latest 24 hours, taking the total in the region to nearly 5.58 million.
In the US, Johns Hopkins University counted 45,300 new infections on Saturday after three days in which the daily count reached as high as 54,500 new cases. Brazil reported 48,105 new cases on Saturday for a total of nearly 1.5 million confirmed cases and nearly 62,000 deaths. India followed with nearly 23,000 new cases on Saturday for a total of nearly 650,000 with more than 18,600 deaths.
Europe had a total of 2.75 million cases, the Eastern Mediterranean 1.13 million, Southeast Asia nearly 900,000, Africa more than 342,000 and the Western Pacific nearly 222,000, the WHO said.
In a report, the WHO said factors such as case detection, definitions, testing strategies, reporting and lag times differ between countries, territories and areas. A WHO official warned last week that some countries may have to reintroduce lockdown measures as they struggle to contain the virus.
'Not too late to act fast'
"Some countries which have had success in suppressing transmission which are opening up now may have a setback, may have to implement interventions again, may have to implement these so-called lockdowns again," said Maria van Kerkhove, head of the WHO's emerging diseases unit, at a news briefing in Geneva.
"We hope not. We hope that we won't have to go into widespread lockdown again. So it's not too late to act fast."
In mid-June the WHO said coronavirus cases reaching record numbers globally were not just the result of more countries testing. Mike Ryan, executive director of the WHO's emergencies program, said on June 22 that hospital admissions and deaths were also rising.
Although the global figures of COVID-19 show no signs of falling, many countries are slowly easing their prevention measures to restart their economies.
The United Kingdom took its biggest step toward a return to normal on Saturday when it allowed pubs, barbers and movie theaters to reopen. "Let's not blow it now," Prime Minister Boris Johnson urged compatriots as they headed out for a pint or a haircut.
As other countries have emerged from lockdowns, authorities have been working to quash virus clusters as they have popped up.
Authorities in northeastern Spain ordered a lockdown of El Segria county around the city of Lleida, home to more than 200,000 people, after health officials recorded a jump of 60 cases in 24 hours. The outbreaks are linked to agricultural workers in the rural area.
Tokyo confirmed 131 new cases, exceeding 100 for the third day in a row and hitting a new two-month high, prompting Governor Yuriko Koike to ask residents to avoid nonessential out-of-town visits. Concerns are rising about a resurgence of infections as Japan is now nearly back to business as usual after its state of emergency was lifted in May.
France said it was sending medics to its South American territory of French Guiana, where 1,400 new infections were confirmed over the past week according to the health authorities.
Xinhua - Agencies