US football, baseball teams mull name changes
By Ai Heping in New York | China Daily Global | Updated: 2020-07-06 10:24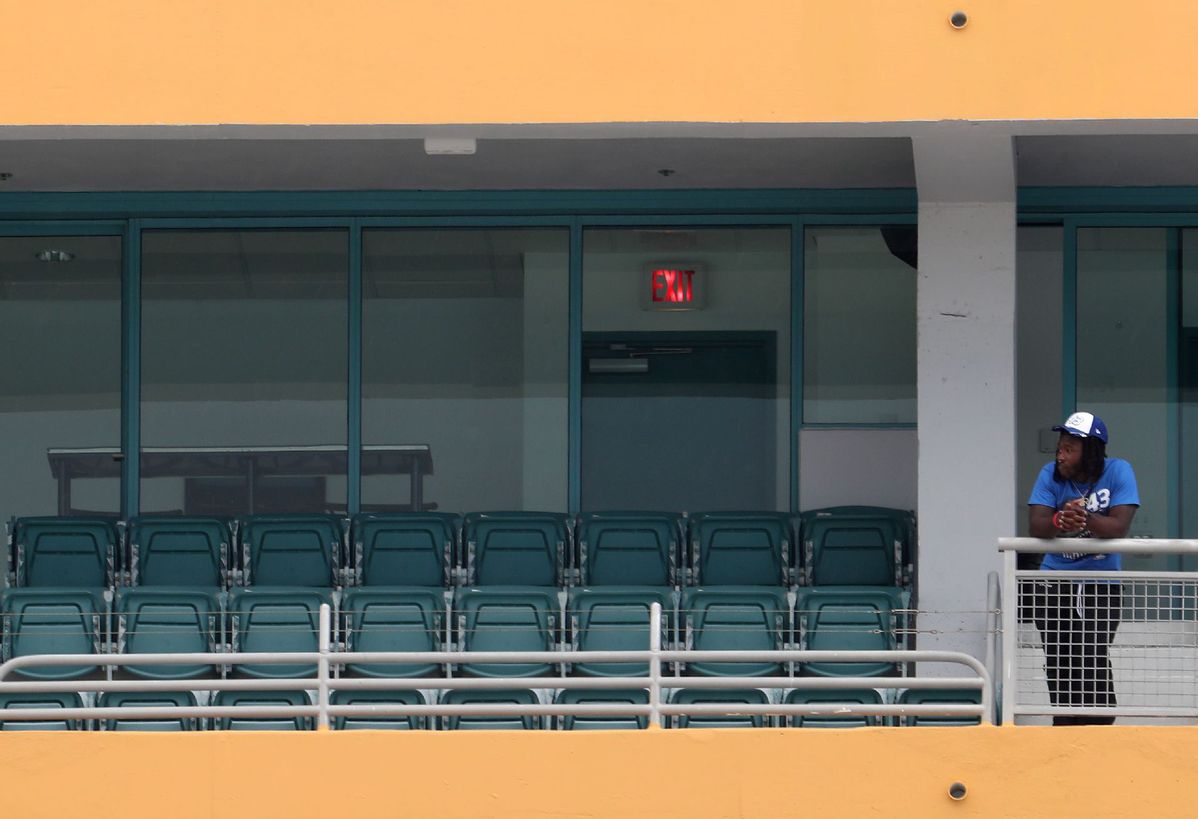 "We'll never change the name. "It's that simple. NEVER-you can use caps."
That was what Dan Snyder said in 2013 about those pushing to have him rename the National Football League team he owns-the Washington Redskins-saying it amounted to a racial slur against Native Americans.
Last week, Snyder went from NEVER to "the team will undergo a thorough review of the team's name".
Hours later, the Cleveland Indians baseball team issued a statement expressing a willingness to have internal discussions about the "best path forward with regard to our team name". The team said it plans to consult with the Native American community, fans, players, alumni and staff about a name change.
Confronting racism
The name reviews by the two teams come at a time when the United States is experiencing a confrontation with racism. Statues of soldiers who fought for the Confederacy during the Civil War are being taken down as well as flags, symbols and mascots considered to be racist or celebrating racist history, as well as names on buildings.
The push for change follows the death of George Floyd, a black man, in May in Minneapolis when a white police officer pinned him to the ground with a knee to his neck for nearly nine minutes.
The statement issued on Friday by the Redskins football team attributed the new thinking to "recent events around our country and feedback from our community".
It came a day after delivery services company FedEx formally asked Snyder to change the name. FedEx is a primary sponsor of the team, and holds the naming rights to Fed-Ex Field, where Washington plays.
That same day, Nike stopped selling all apparel from its website that included the word "Redskins".Apparel from every other NFL team remained.
Snyder's statement said the Redskins had been discussing its name with the NFL for weeks. The league has always backed Snyder. Two years ago, NFL Commissioner Roger Goodell said the team's name shouldn't be changed and that the league wouldn't make Snyder change it.
But Friday Goodell indicated the league has been discussing a change with Washington. "In the last few weeks we have had ongoing discussions with Dan and we are supportive of this important step," he said in a statement
US President Donald Trump has voiced his opposition to a name change to the football team for years. He has spoken against removing Confederate monuments, defending them as part of American heritage. On June 30 he threatened to veto a $740-billion defense bill if it included a provision to remove the names of Confederate leaders from 10 military bases.
Protesters condemned
In a speech at the foot of Mount Rushmore in South Dakota on Friday night, the eve of Independence Day, Trump condemned the anti-racism protesters who have toppled statues.
In singling out protesters who have toppled monuments and statues across the country that honor those who have benefited from slavery, including some past presidents, Trump said: "This movement is openly attacking the legacies of every person on Mount Rushmore."
He lamented what he called "cancel culture" and charged that some on the political left hope to "defame our heroes, erase our values and indoctrinate our children".
Trump said Americans should speak proudly of their heritage and shouldn't have to apologize for its history. "We will not be terrorized, we will not be demeaned, and we will not be intimidated by bad, evil people," he added. "It will not happen."
He ended his speech by announcing he has signed an executive order creating a "National Garden of American Heroes", which he described as a "vast outdoor park that will feature the statues of the greatest Americans who ever lived".
The order says the garden-to be in a place of natural beauty near a city-is to be opened by July 4,2026, the 250th anniversary of the Declaration of Independence. State authorities and civic organizations are invited to donate statues for it, and the Department of the Interior will provide funding for the garden.
Earlier Friday, Trump signed an executive order directing federal law enforcement agencies to prosecute people who damage federal monuments and to withhold portions of federal funding to cities and local law enforcement agencies that have "surrendered to mob rule" by making no attempts to stop protesters from damaging monuments.
On Saturday night, military flyovers, music and fireworks were part of the Fourth of July's "Salute to America" in Washington, celebrating the nation's 244th birthday. The main event was held on the South Lawn of the White House and the Ellipse, a 52-acre park south of the White House.
He waved away the objections of some public health experts worried that the events at Mount Rushmore and in the nation's capital could spread the coronavirus among crowds and worsen the already alarming outbreaks happening across dozens of states.