Pandemic accelerating change
By Jonathan Powell in London | China Daily Global | Updated: 2020-07-06 10:37
Societal transformations get big push as lockdowns force industries worldwide to adapt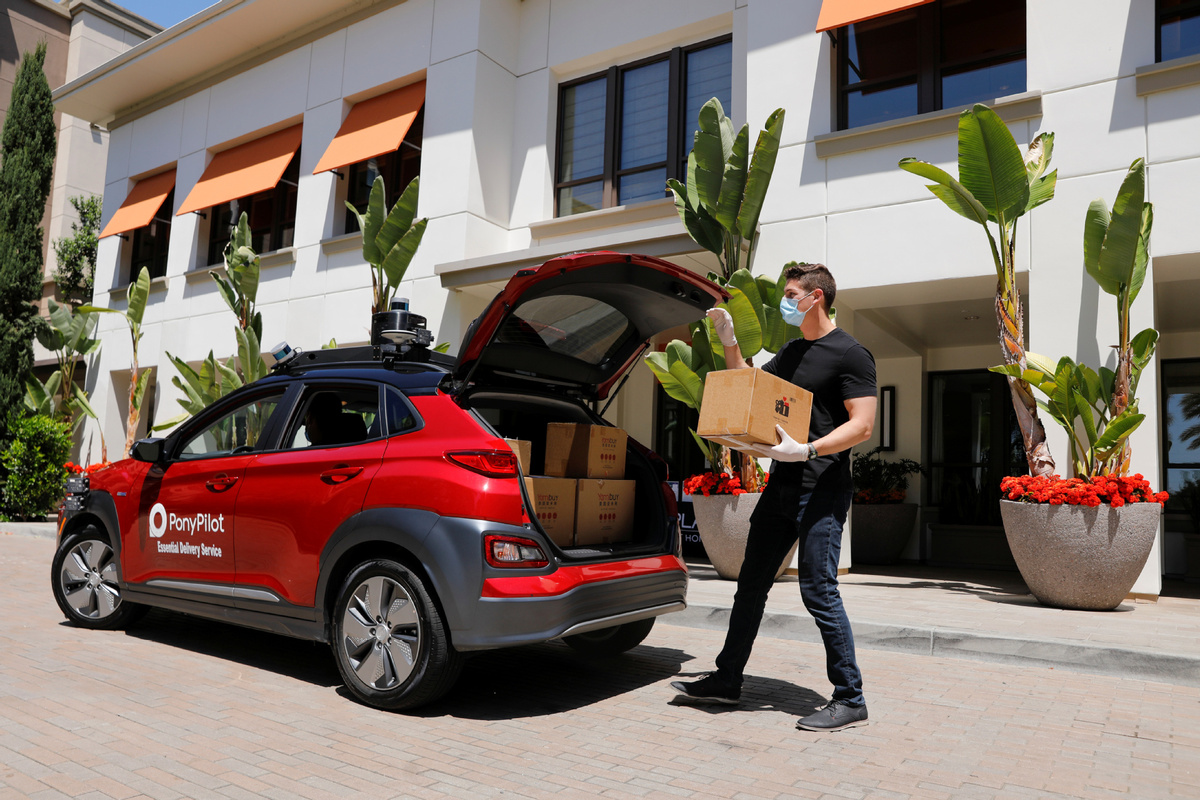 The COVID-19 pandemic has brought huge disruption to societies worldwide, exposed vulnerabilities and triggered a sharp recession. Yet it is also bringing about adaptations across industries that otherwise might only have occurred incrementally over many years.
While lockdowns during the pandemic have caused terrible damage to economies, the worldwide shutdown also looks set to accelerate change, with all sectors being forced to innovate in order to survive.
The crisis has transformed how people work, travel, learn and shop, according to Rosie Campbell, a professor of politics at Kings College London and presenter of Rethink: Fast Forward, a BBC Radio 4 program that highlighted how software pioneers are opening up their platforms to better connect people.
Campbell suggests the pandemic "also exposes critical fault lines in government, the economy and society which had been papered over but which cannot be ignored any longer", according to a BBC summary of the program.
Education is one sector that has moved swiftly to adapt to the new normal, with artificial intelligence technology playing a key role in allowing teachers to meet students' needs.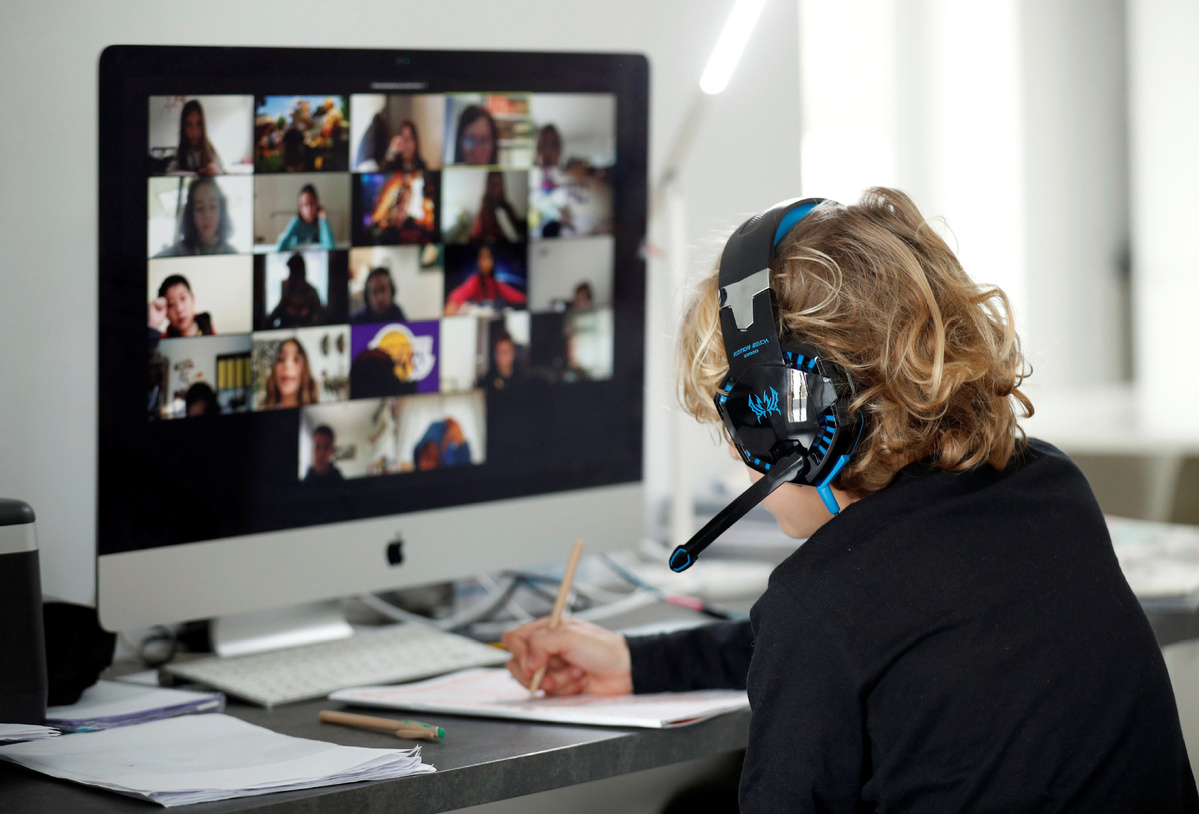 London-based Century Tech has built an AI education tool that has seen huge demand after launching for free in China and then Europe.
It bills its product as "the first truly intelligent teaching and learning platform", combining "learning science, artificial intelligence and neuroscience to improve learning outcomes and reduce teacher workload".
The personalized online learning system uses a pupil's interactions with it to identify their knowledge, skills, gaps, pace of learning and when information has passed from their short-term to long-term memory.
One of its big claims is to know not only when a pupil is struggling but why, and then be able to address the problem.
Priya Lakhani, founder and chief executive of Century Tech, told Wired magazine that thousands of schools are now using the platform.
After working as an innovation adviser to the UK government, Lakhani came to believe the AI tool could augment traditional education.
She sees the platform as being able to help education move forward and cope with a shortage of teachers. She told the BBC Rethink program, "We could form another layer of teachers… facilitators, educators who are not subject specialists, but they can use this technology to augment how they deliver intervention, which helps students flourish."
Eric Schmidt, the former executive chairman of Google and Alphabet, told the BBC program that society takes a long time to adopt new things, but in just a couple of months "people got used to online ordering… talking to doctors using telehealth".
"Business travel, getting on a plane and spending a whole day somewhere for a one-hour meeting is going to happen a lot less in the future," he added.
Lockdowns have forced retailers in the United Kingdom and across Europe to face up to the loss of physical space and adopt a more dynamic and interactive online service.
Adam Levene, founder of retail startup HERO, told Wired that e-commerce is an experience, not just a transaction. "I think that just like we saw in China after the SARS outbreak, it's going to be the same here," he said, referring to the explosion of e-commerce after the 2003 epidemic outbreak.
Wired reported that retailers are using technology provided by companies such as HERO to connect their work-from-home staff with online customers, so they can chat through their purchases just like they would in a store.
Videoconferencing software has become a cornerstone for many business operations, with tools like Zoom allowing individuals to meet and work together productively "face-to-face" when meeting in person isn't possible.
Livestreaming technology has been propelled by the crisis and is helping businesses in almost every sector stay connected. Facebook Live reported a 50 percent increase since January, and Twitch viewership increased by 66 percent in Italy when the quarantine began there.
In healthcare, virtual consultation has been easily adopted and specialist therapies have embraced new technology, according to Ali Parsa, founder of Babylon, a revolutionary AI and digital health platform.
Parsa told the BBC Rethink program that there has been a "massive increase" in uptake of the Babylon platform with almost "quadruple the usage in the last few months".
He said automation and supervised, nonclinical staff made it possible to serve patients on their devices with live chats, avoiding the need for physical meetings. Babylon's stated mission is to "put an accessible and affordable health service in the hands of every person on earth".
But the major change across many sectors is the move to have employees work remotely. One survey by videoconferencing platform Whereby found that a majority of businesses are considering allowing their staff to work from home permanently.
Oyvind Reed, chief executive of Whereby, said, "It would appear that the unprecedented events of the past months, which necessitated an overnight abandonment of traditional working practices, are going to result in a profound, long-term change in professional behavior."