China-Laos railway progresses steadily
By Liu Yukun | China Daily | Updated: 2020-07-07 08:57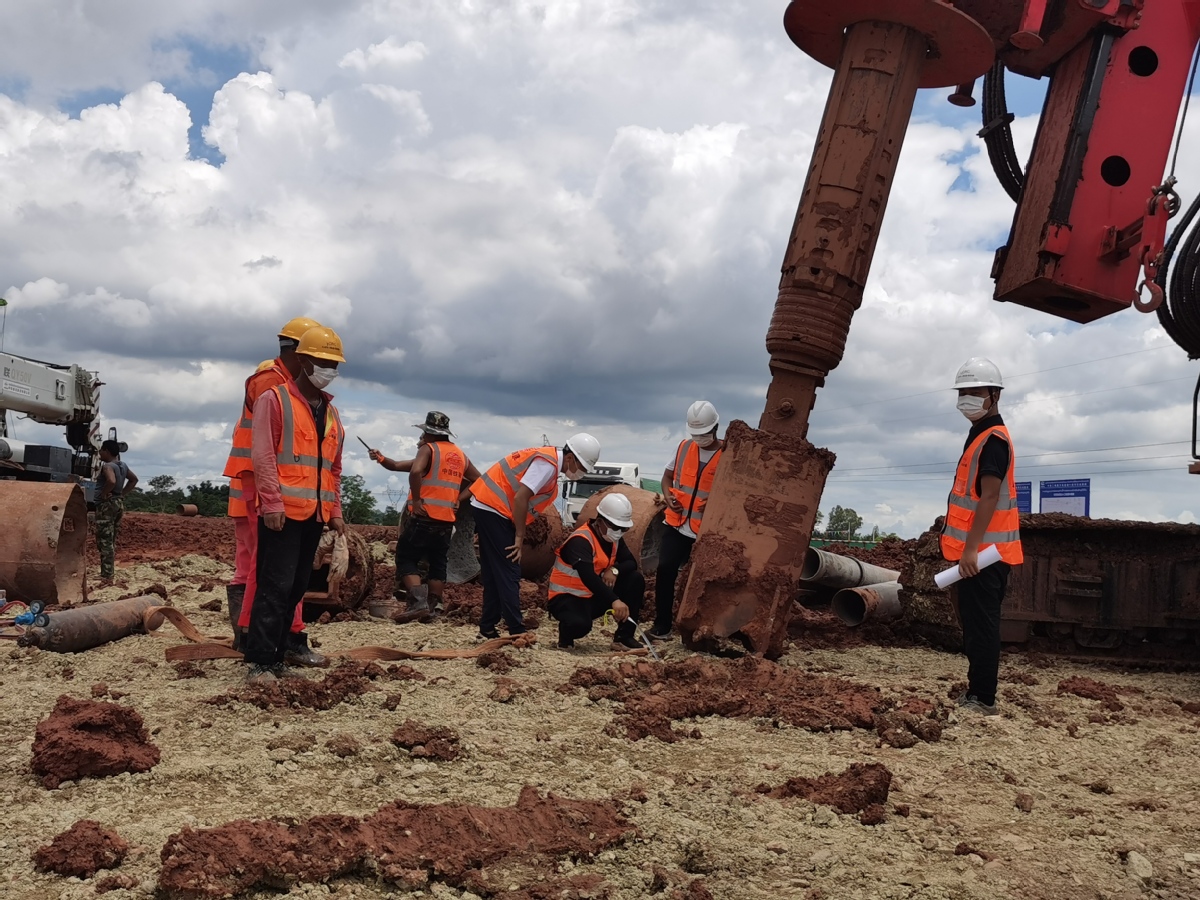 Work on the China-Laos railway, a strategic project under the Belt and Road Initiative, is progressing steadily with work on Vientiane station commencing on Friday in the Laotian capital, despite COVID-19 challenges.
The 14,543-square-meter station is the largest of the 20 newly-built stations under the China-Laos railway project, which seeks to make Laos a land-linked hub.
Vientiane station plans to have four platforms and seven railway lanes, two reserve platforms and three reserve lanes (places for platforms and lanes in future constructions). When completed, the station can hold 2,500 people at a time at most.
Vientiane station is being constructed by China Railway Construction Group, which has executed 13 other projects in the line, including stations and dispatching centers.
According to the company, the station has combined both Chinese and Laotian cultural elements with modern construction styles, aiming to build a customer-friendly and environment-friendly station.
Chantula Phanalasy, director general of management of the railway project on the Laos side, said he was pleased with the progress in construction and hoped that it would be completed and operated soon to further boost Laos' economic development.
The China-Laos railway, linking Kunming in Southwest China's Yunnan province with Laos' capital city Vientiane, is the first overseas railway project that is mainly invested, constructed, operated by China, and linked to the Chinese railway network since the launch of the Belt and Road Initiative.
The China-Laos railway construction has adopted Chinese technologies, standards, and equipment, and is reported to contribute greatly to Laos' economic development as well as the Belt and Road Initiative related constructions.
The China-Laos railway has helped foster trade between the two countries, said Zhou Minliang, a senior researcher at the Institute of Industrial Economics of the Chinese Academy of Social Sciences.
Zhou said the BRI presents opportunities for economies involved to join the global value chain, especially those that have abundant natural and labor resources but lack infrastructure, technological and financial abilities to develop and promote their products in overseas markets.
"The BRI-related projects have promoted a more efficient exchange of resources, technology, capital, and will facilitate a win-win cooperation for all the economies involved. The BRI has been playing an important role in facilitating trade and globalization," Zhou said.
"It is also a good sign that COVID-19 is a speed bump rather than a hurdle to the BRI. Going forward, BRI projects should further leverage resources from the economies involved to promote better trade for all and contribute to a more globalized world," Zhou said.
According to the Ministry of Commerce, trade in goods between China and the BRI participant economies surpassed $7.8 trillion from 2013 to 2019. China's direct investment in the BRI participant economies topped $110 billion in the same period.