Cutting-edge technologies bring hope for farmers
By LIU YUKUN and SHI BAOYIN in Luohe, Henan | China Daily | Updated: 2020-07-09 10:04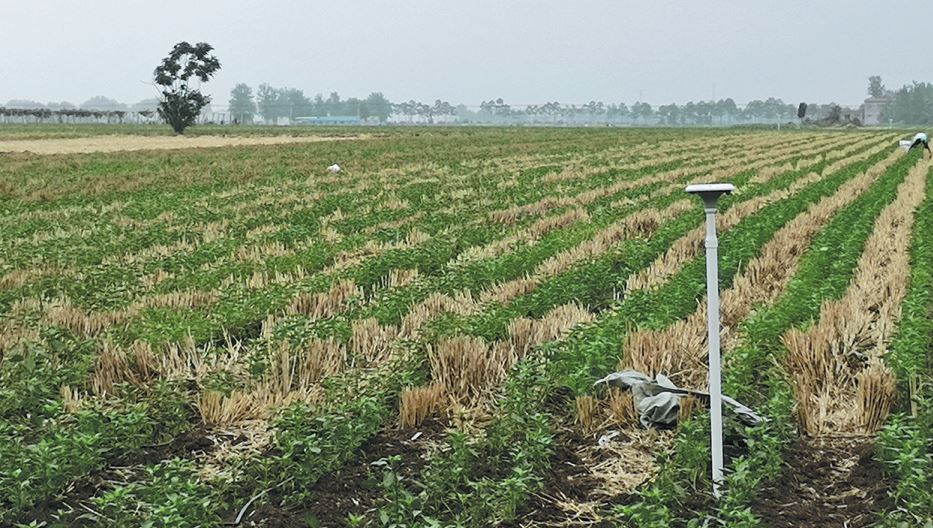 Li Yuling is a farmer in Bianliu village in Henan province, who just spent the whole morning checking the growth of crops and reporting her observations to technical staff in charge of operating equipment for automatic farming.
To Li, life is much easier compared with the past when members of the whole family, young and old, were involved in chores from planting, watering, killing insects and harvesting crops with their bare hands and backward equipment.
"We started work from 6 am for six hours, and from 1 pm till sunset or even later. Working in the fields could be insufferable in hot days as the temperature sometimes could reach 38 C or even higher," Li said.
But now, it's totally different.
Plants grew better than last year although costs remained almost the same. What pleased Li the most is that many family members are now freed from field work. They have time for other jobs to earn extra money.
Li is not the only one enjoying the benefits from smart farming. The village located in Luohe, Henan province, is on the fast track transforming into a farming innovation hub backed by cutting-edge technologies like 5G, artificial intelligence and big data.
The village has installed rows of sensors among the local pepper plants. The sensors collect data regarding water, fertilizer and soil conditions every 30 minutes and then upload the information to a data processing center managed by Henan Yimin Co Ltd.
After processing, the center will give out instructions to farming equipment to automatically irrigate or fertilize the crops.
According to the farmers, the operating cost is just 550 yuan ($77.66) per mu (0.067 hectare) a year for the management fee.
Li said the charge is about the same compared to the cost on water, fertilizers, and pesticides in past years when the family was in charge of farming activities.
To date, Linying county, where Bianliu village is located, has introduced smart farming to over 108,000 mu of local plants. The total non-governmental investment reached 2.2 billion yuan.
The high-tech equipment installed in the soil such as 5G sensors and weather sensors has helped a lot in adjusting soil conditions, along with irrigation and fertilizer use.
In pepper planting, the local government said the application of advanced technologies has led to an average of over 15 percent increase in profit per mu. So far, the county has introduced 5G technology to the farming of nearly 7,000 mu of pepper plants.
Despite the current popularity of smart farming among Bianliu villagers, promoting smart farming remains a tough task for local governments as farmers still lack related knowledge, said Guo Zhanfeng, an official with the Linying bureau of agriculture and rural affairs.
Guo said many farmers were reluctant to accept the idea as the majority of them are aged 50 or more and have less knowledge about modern farming technologies.
"We held a series of lectures and conversations with farmers about smart farming to rest their nerves on what they worry about," Guo said.
Henan Yimin CEO Wang Nuofei said compared with the old farming patterns, the digital adaptations in irrigation and fertilizing can make farming more precise and efficient.
By using automatic systems, farmers can be totally relieved from heavy labor and find other jobs to make more money for their families, Wang added.
"It's also meaningful in the way how smart farming may change the future of agriculture. Today, the problem is that most of those born after 1980 are unwilling to work in fields and prefer a job with better pay in big cities. More and more of the younger generation have less knowledge about farm work. In the near future, the lack of a work force will be a challenge, together with the always-huge demand. To this end, application of cutting-edge technologies and equipment will help solve the problem effectively," said Han Peifeng, a senior agronomist with Linying bureau of agriculture and rural affairs.