Reservations a new travel habit for Chinese consumers
By Zhang Jie | chinadaily.com.cn | Updated: 2020-07-09 14:42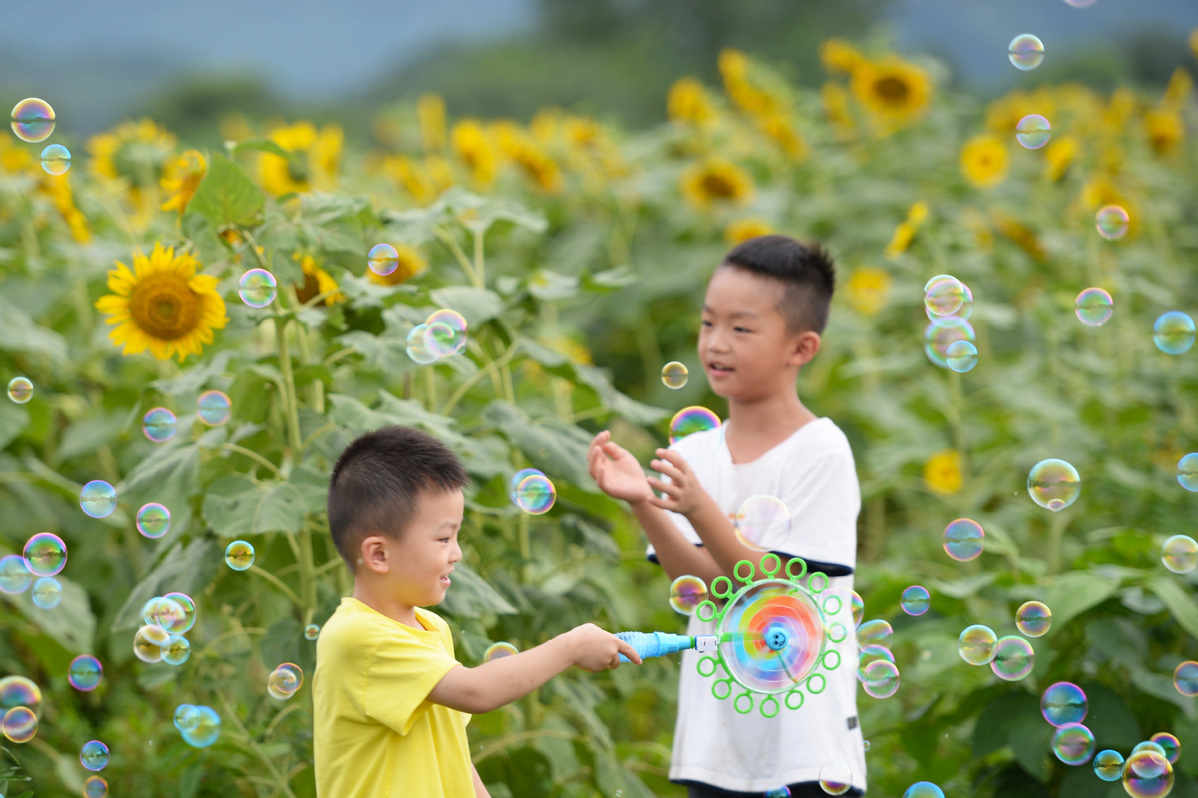 Making a reservation has gradually become a new consumer habit after trials during the Labor Day holiday and the Dragon Boat Festival holiday this year amid COVID-19 epidemic prevention and control, the Economic Information Daily reported on Thursday.
According to the China Tourism Academy, 81.7 percent of surveyed tourists booked trips during the recent three-day Dragon Boat Festival holiday, up 4.3 percentage points over the Labor Day holiday, with 71.4 percent of tourists expressing satisfaction about their travel reservations.
Booking trips not only helps tourists to protect their health and safety, but also increases their understanding of the culture of the destination to enrich tourism experiences, said Wang Xiaosong, president of Lvmama, an online travel platform in Shanghai. Currently, nearly 80 percent of tourists on the platform book their travel and avoid peak times for tourism, Wang added.
A lot of scenic areas nationwide have launched online booking services to tourists to conveniently book tickets, and booking services have gradually become standard for scenic areas, said a report from Meituan Research Institute. During the Dragon Boat Festival holiday, more than 8,700 scenic areas nationwide offered online ticketing and booking services on Meituan's group buying platform.
Fostering habits in planning and booking is an important aspect of tourism supply-side structural reform, especially during the normalization of COVID-19 epidemic prevention and control, and these habits can contribute to realizing goals in health, safety, quality and efficiency, said He Jianmin, a professor at Shanghai University of Finance and Economics.
Intelligent technologies are expected to play a bigger role as China's cultural and tourism market gradually revives and more tourists emerge.
Currently, some provincial-level tourist platforms based on big data have been launched in Shanghai, Shandong, Guizhou and Hebei to provide booking and consultation services. Moreover, some scenic areas carry out video identification technology to disperse crowds.
Booking travel is an effective measure during COVID-19 epidemic prevention and control and work resumption, said Dai Bin, president of the China Tourism Academy. The government should encourage market players to explore schemes to control the number of tourists during different time periods, and optimize the allocation of cultural and tourism resources based on the flow of tourists at different seasons and periods, said Dai.
Besides, some industry insiders suggested scenic areas should optimize the proportion of on-site ticketing and online ticketing to satisfy senior tourists' demands, letting more people enjoy safe and convenient travel and leisure experiences.
A report from the China Tourism Academy said that the "internet plus tourism" strategy should be accelerated by building a batch of smart tourism cities, scenic areas and villages, as well as combining data collection, analysis and application. This can help make public tourist services smarter and more informative to improve the level of service, boost the tourist experience, create more innovative tourism management and optimize tourism resource utilization. At the same time, such a strategy also allows enterprises to fully grasp market dynamics, business operations and consumer habits to guide the innovative development of tourism services for the public.