Britain unveils measures to kick-start economy
By JULIAN SHEA in London | China Daily Global | Updated: 2020-07-10 10:03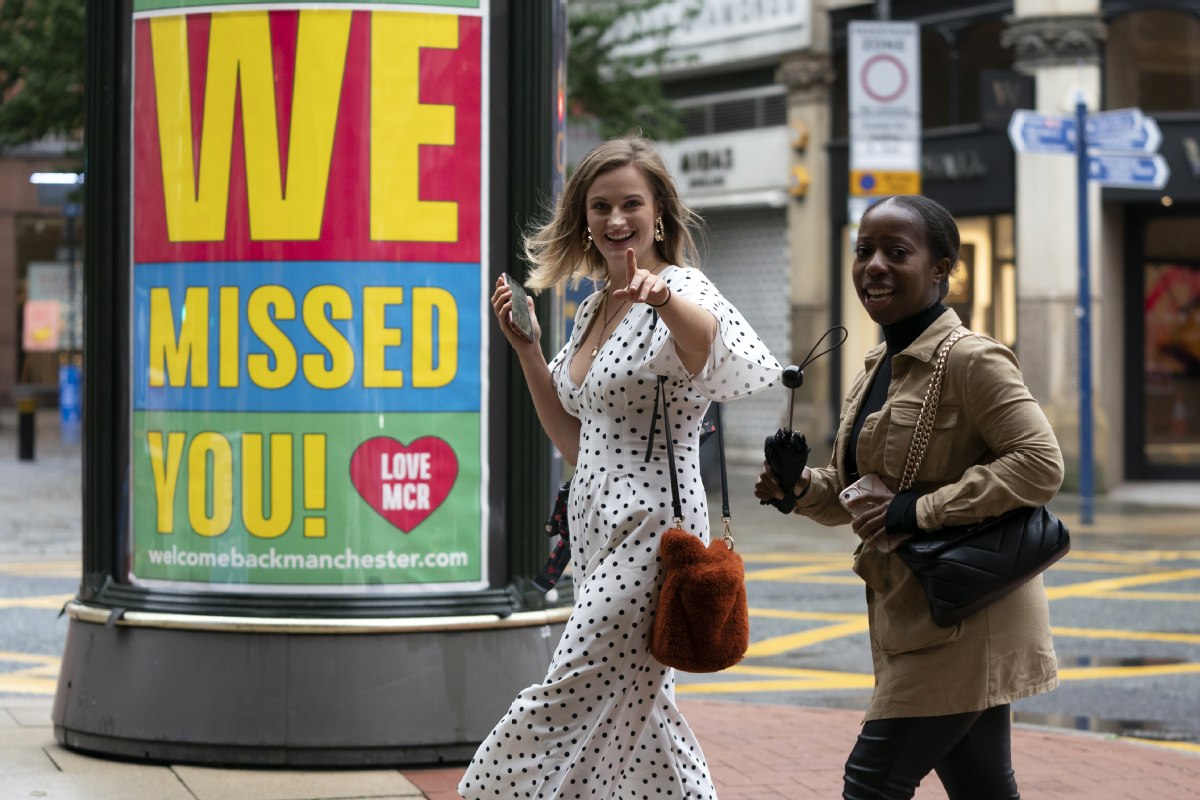 British Chancellor of the Exchequer Rishi Sunak has unveiled measures to restart the economy as the United Kingdom emerges from novel coronavirus lockdown, including proposals to encourage people into apprenticeships and temporary tax cuts for the hospitality sector ahead of the summer holiday season.
Incentives to eat out at restaurants were also unveiled, but he said the furloughing scheme would be ended "flexibly and gradually" in October as it was "in no-one's long-term interest" for it to continue forever. There will, however, be incentives for companies that bring furloughed employees back to work. "Our message to business is clear," he said. "If you stand by your workers, we will stand by you."
He rounded off his speech in Parliament by saying the legacy of the pandemic would not be its impact, but the response. "I believe in the British people's fortitude and endurance," he said. "And it is that value, endurance, more than any other, we need to embody now. We will not be defined by the crisis but our response to it."
Former health secretary Jeremy Hunt has said the government's scientific advisers gave ministers the wrong advice in the early days of the pandemic.
The country went into lockdown in March, having initially suggested following a policy of herd immunity, which it has since changed to test and trace, the strategy widely used elsewhere.
But Hunt told a Financial Times podcast that the Scientific Advisory Group on Emergencies made a mistake not pushing for this from the outset.
"They modelled a herd immunity strategy. They modelled full lockdown. They did not model a Korean style test and trace, which turned out to be the best way of tackling coronavirus, and that wasn't given to ministers as an option," he said. "What is clear to me now is that the wrong scientific advice was given to ministers by SAGE in the early part of the pandemic."
SAGE, he said, needed more transparency and to have its findings reviewed and challenged by outsiders, to ensure ministers were given the best available information.
"The problem was much more that there was a groupthink in terms of our approach to pandemics that very much had conditioned us all to think the way to respond is the way you respond to a flu," he added.
Meanwhile, the government has been criticized for suggesting National Health Service staff could have to start paying to park at hospitals following a temporary suspension of the charge during the pandemic.
"The provision of free parking for NHS staff by NHS Trusts has not ended and nothing has changed since the announcement on March 25," Health Minister Edward Argar wrote in response to a question in Parliament. "However, free parking for staff has only been made possible by support from local authorities and independent providers and this support cannot continue indefinitely."
Even conservatives such as former Cabinet minister Nicky Morgan called this idea "something that will have to be looked at again" and "very strange given how hard our NHS and care workers have worked over the last few months."
Alex Flynn, chief of staff of the British Medical Association, tweeted that the government's attitude had moved "from clap for carers, to clamp for carers".
A hospital in Prime Minister Boris Johnson's own constituency has had to close its accident and emergency department after 70 staff went into isolation following an outbreak of novel coronavirus.
"As a result, the trust has taken the precautionary decision to close Hillingdon Hospital to emergency ambulances and emergency admissions," said a statement issued by the hospital trust.
Elsewhere, the World Health Organization has said guidance on distancing may change in light of evidence emerging about the potential for the virus to be spread through the air.
Benedetta Allegranzi, the organization's technical lead for infection prevention and control, has admitted there is some evidence to back it up, but it is not yet definitive and more data needed to be "gathered and interpreted".