WHO warns of virus threat from indoor air
By AI HEPING in New York | China Daily Global | Updated: 2020-07-10 11:26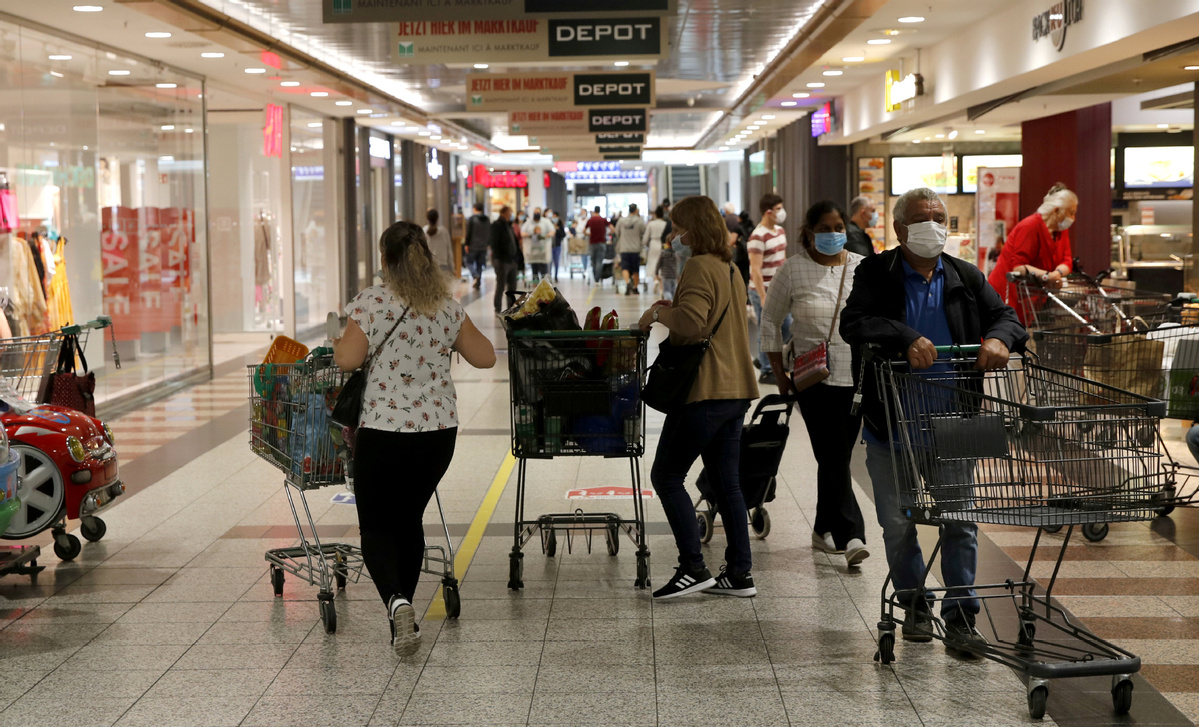 In a major change, the World Health Organization (WHO) said Thursday that droplets carrying the novel coronavirus may be airborne indoors and that people who spend long periods in crowded settings with inadequate ventilation may be at risk of becoming infected.
The WHO has long dismissed the possibility that the virus is spread in the air except for certain risky medical procedures, such as when patients are first put on breathing machines.
WHO officials also pointed out that other modes of transmission — like contaminated surfaces or close contact between people in such indoor environments — also might have explained the disease's spread.
The UN agency also acknowledged unequivocally that the virus can be transmitted by people who don't have symptoms.
Its statement came days after more than 200 scientists from over 30 countries publicly urged the UN health agency to update its description of how the virus is spread.
In an open letter published this week in the journal Clinical Infectious Diseases, two scientists from Australia and the US wrote that studies have shown "beyond any reasonable doubt that viruses are released during exhalation, talking and coughing in microdroplets small enough to remain aloft in the air".
As states in the West and South continued to report record cases of the virus, US Health and Human Services Secretary Alex Azar on Thursday said the outbreaks weren't being caused by state governments allowing businesses to reopen but, rather, by people not wearing face masks and not practicing social distancing once things did reopen.
"We don't believe it's about the fact of reopening in terms of a legal or regulatory structure," Azar told a reporter for the website The Hill. "It's rather, how are we behaving within that context? Are we practicing appropriate social distancing, are we wearing facial coverings, especially in circumstances where we can't social distance?"
Azar said people will need to take individual responsibility to curtail outbreaks taking place across the US.
But Dr Anthony Fauci, the nation's top infectious diseases expert, said earlier Thursday that some Southern states reopened too quickly and not in accordance with White House guidelines.
"What we've seen, unfortunately, is that in some of the Southern states, the states have not really followed those guidelines in some respects and jumped over the benchmarks," Fauci said.
Fauci urged states to pause their reopening process to slow the spread of the virus so that renewed shutdowns are not necessary.
More than 60,000 new coronavirus infections were reported across the US on Wednesday, the largest one-day total in any country since the pandemic began. US deaths rose by more than 900 for the second straight day.
According to data compiled by Johns Hopkins University, the US currently has 3.1 million confirmed cases of coronavirus that have resulted so far in more than 133,000 deaths.
As Florida set a record with 120 COVID-19 deaths in one day, The Washington Post reported Thursday that the Republican National Convention set for Jacksonville next month could be moved to an outdoor stadium, according to several officials with knowledge of the plans.
President Donald Trump was recently briefed on moving the convention from the indoor arena, officials said, and is expected to make a final decision within days.
Six Republican senators have signaled that they will not attend the event.