Q&A: How heavy were the recent rainstorms in S China?
By LI HONGYANG | China Daily Global | Updated: 2020-07-14 08:05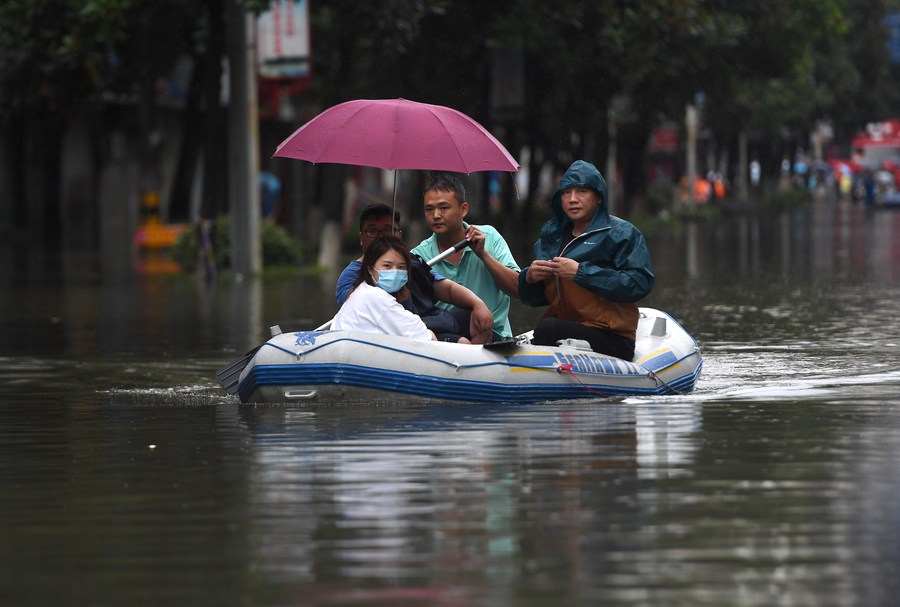 How heavy were the recent rainstorms in South China?
From June 2 to July 12, the National Meteorological Center issued alerts for rainstorms for 40 consecutive days, the longest stretch since the warning system was launched in 2007.
Data from the National Climate Center showed that from the beginning of the flood season in March to July 10, a total of 15 incidents of heavy rainfall occurred in southern areas.
Over the past month, the main rain belt was stationary over areas including the provinces of Hunan, Jiangxi, Hubei, Anhui and Zhejiang. Cumulative precipitation between June 1 and July 9 recorded by 85 meteorological stations in most eastern and southwestern provinces exceeded half of their annual amount.
Heavy rains have put pressure on flood control in the Yangtze River Basin. From June 1 to July 9, the average precipitation in the basin reached 369.9 millimeters, the highest in the same period since 1961, and 54.8 mm more than the same period in 1998 when severe floods occurred along the river affecting millions of people.
According to Zhai Jianqing, an expert with the National Climate Center, compared with 1998, this year's rain has lasted longer and has affected a wider range of areas.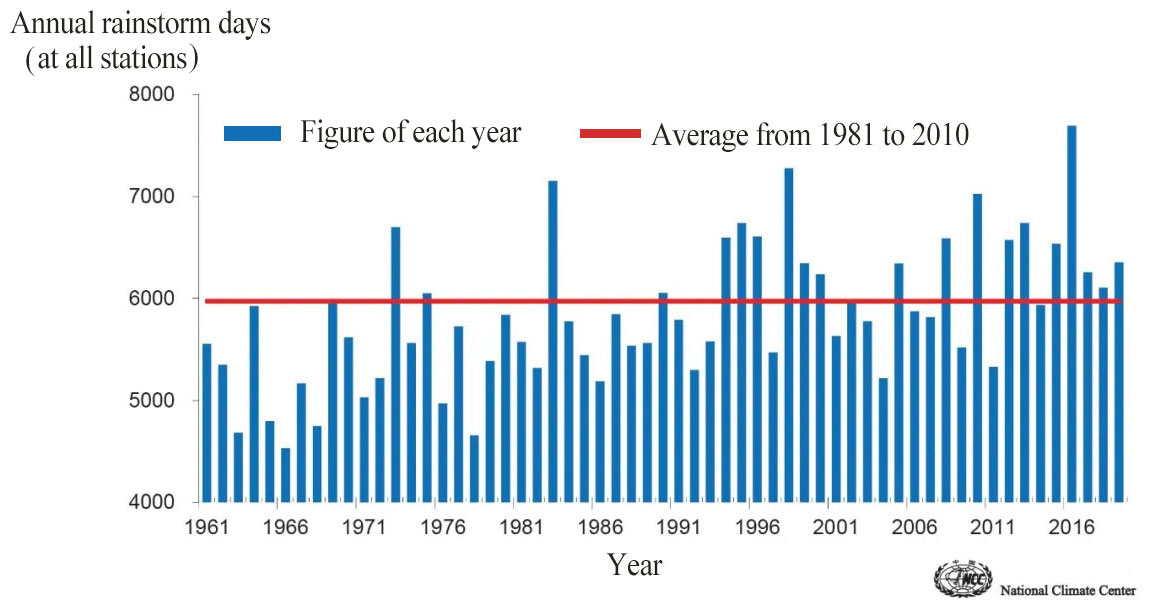 Why do the rainstorms hit the south continuously?
Ma Xuekuan, chief forecaster with the National Meteorological Center, said that continuous rains have largely been the result of more frequent and stronger atmospheric circulation.
He said that the subtropical high over the Northwest Pacific, a stationary weather system, greatly impacts China. Airflow from the southwest transports a massive amount of water vapor from the Bay of Bengal through the northwestern side of the system, causing the storms.
"Since June, the subtropical high has been stronger than in previous years, a result of an unusually warmer North Indian Ocean. Meanwhile, cold air in the north, which has been relatively frequent, met warm air in the south, resulting in frequent and continuous heavy rainfall," Ma said.
Wang Yongguang, chief forecaster with the NCC, said that the earlier arrival of the plum rain season, which typically begins in early summer when plums along the Yangtze River Basin become ripe, also led to unusually excessive rainfall.
According to Wang, due to an earlier onset of the summer monsoon in the South China Sea region, areas south of the Yangtze River entered the plum rain season on June 1, seven days earlier than in previous years.