New norms to drive 5G utilization
By MA SI | China Daily | Updated: 2020-07-15 07:18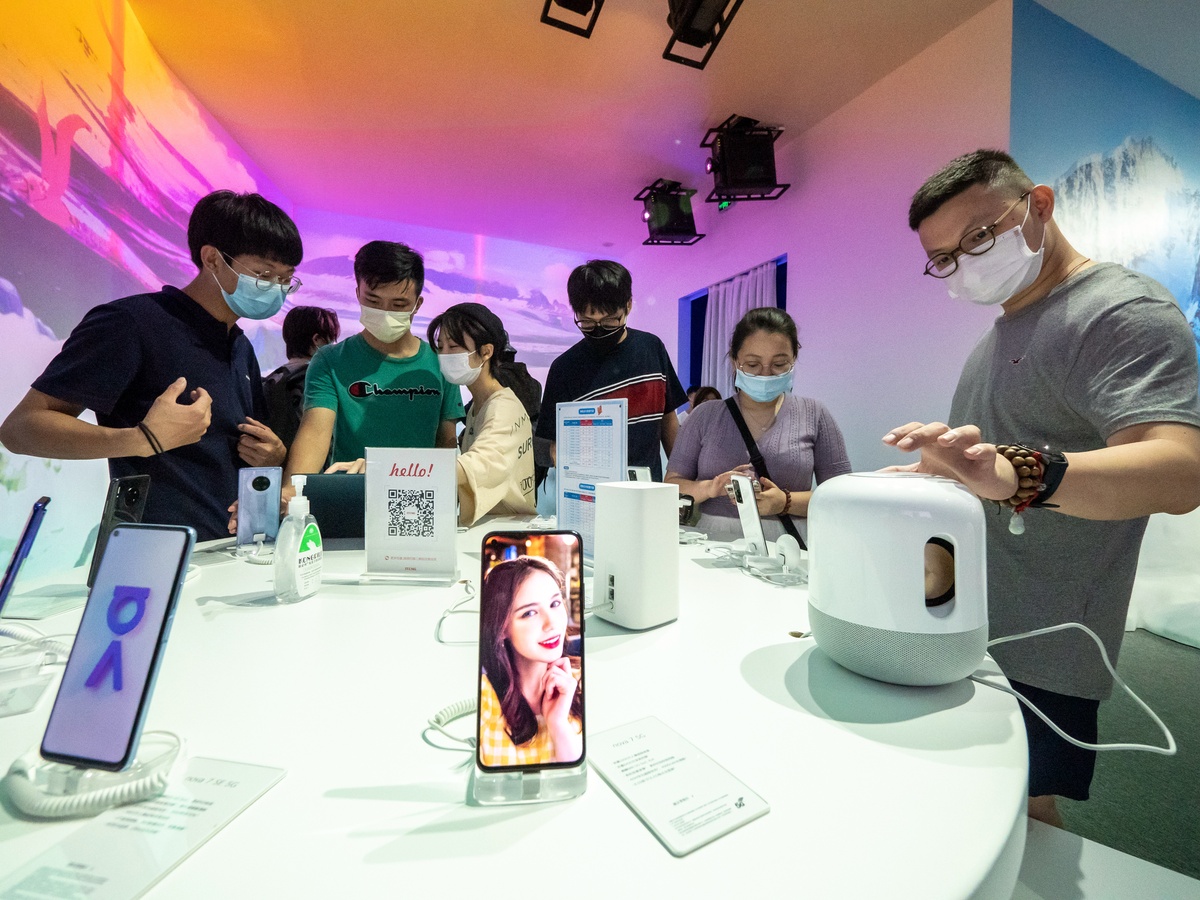 Latest updates indicate superfast tech's potential in many industrial applications
The latest update of global standards in 5G technologies will release the superfast wireless technology's potential in industrial applications and advance it from being usable to being easy to use, industry experts said.
That assessment came after 3GPP, a global organization supervising the international standards on 5G technologies, finally ratified R16, or release 16, which is its engineers' architecture for global wireless communications.
Xu Xiaodong, chief telecom expert at China Mobile, said R16 strengthens 5G's ability to serve industrial applications and improve its efficiency.
"It focuses on three aspects, namely, expanding 5G's new capability, making the best use of its existing capabilities and reducing the operation and maintenance cost," Xu said.
These improvements are mainly mirrored in 5G's potential in the industrial internet, smart connected cars and other industrial applications, he added.
Danny Tseng, director of technical marketing at United States tech giant Qualcomm, said in a recent news conference that R16 enables companies to deploy 5G in private networks and not just in public operators.
"Deploying 5G in private networks for industrial internet of things, for example, is really important. You can make sure you have control over your resources like spectrum. You can control your own deployment. You're able to maintain the important, sensitive data on your own network and not have to send them to the operator. R16 enables that," Tseng said.
The potential of 5G in industrial internet dovetails with China's push to accelerate the integrated development of next-generation information technology and manufacturing to foster high-quality development.
A new guideline dubbed the integrated development of next-generation information technology and the manufacturing industry was approved earlier this month during the 14th meeting of the Central Committee for Deepening Overall Reform.
The Ministry of Industry and Information Technology, the nation's top industry regulator, said in its 2020 work plan it will promote cooperation between telecom companies and industrial enterprises so the latter can better use 5G technologies to upgrade their private industrial network.
Companies are now scrambling to answer the call.
China Telecom, for instance, inked a deal with construction machinery maker Sany Heavy Industry Co to deepen cooperation on the industrial internet.
Official data showed that more than 70 industrial internet platforms with regional or sector-wide influence have emerged in China as of May. They are seeing increasing application in manufacturing, healthcare, energy, smart ports and other sectors in the nation.
"Manufacturing has seen the most application scenarios of industrial internet, including using the technology to automatically collect industrial information and conduct remote control operations, video surveillance and product quality testing," said Liu Duo, head of government think tank, the China Academy of Information and Communications Technology.
The 5G networks include two parts in core networks and base stations, she said. Chinese telecom carriers are aiming to upgrade their 5G core networks into stand-alone architecture by the end of this year.
"By then, stand-alone 5G networks, which function better than non-stand-alone networks, will lay down a sound foundation for wider application of 5G in a variety of industries," Liu said.
Non-stand-alone networks differ from stand-alone as the former rely on existing 4G infrastructure to operate some functions.
Tu Jiashun, principal scientist of core network at Chinese telecom equipment-maker ZTE, said the success of 5G depends on whether it can achieve new applications in various industries, especially vertical industries. Those applications need the fundamental infrastructure based on a stand-alone 5G network.
ZTE has built an open platform for digital transformation of vertical industries by combining cloud technology, big data and an artificial intelligence engine that has been verified in the 5G network, Tu said.
The R16 update on global 5G standards was completed with input from Chinese telecom carriers including China Mobile and telecom equipment makers such as Huawei Technologies Co and ZTE.
China has cemented its position as a global leader in 5G wireless technology, with the nation expected to account for 70 percent of global 5G connections in 2020, according to international mobile trade association GSMA.
China is also forecast to have 450 million 5G connections by 2025, the most worldwide. It will be driven by significant operator investment and growing enthusiasm among consumers and enterprises, GSMA said.