Matcha without match
By Cheng Yuezhu/Yang Jun | China Daily | Updated: 2020-07-21 07:46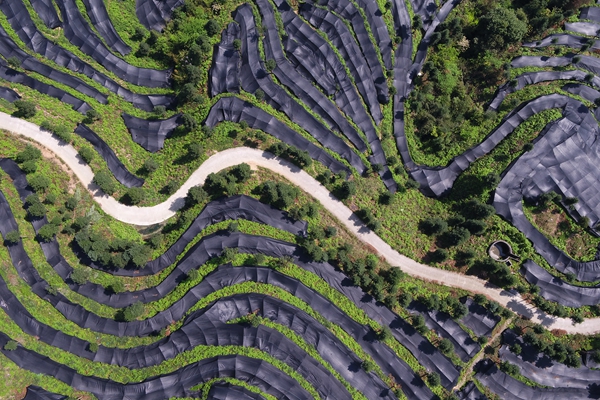 The tea product has brought rapid development to a previously impoverished swathe of Guizhou province, report Cheng Yuezhu in Beijing and Yang Jun in Guiyang.
Many cities in Southwest China's Guizhou province have benefited from growing tea, but Tongren city has used matcha as a novel approach to creating various tea products in recent years.
Luoxiang village in Nuxi town, Jiangkou county, for instance, has been keeping up and cooperating with companies producing matcha.
Yang Maohua, who's now Luoxiang's Party chief, was a pioneer in recognizing tea planting's potential and started developing the industry in the village.
Before tea was introduced, the village was afflicted by barren land and poverty. Its terrain was mostly uncultivated, and villagers frequently experienced poor harvests.
Like many villagers at the time, Yang left the mountains for big cities as a young adult, working different jobs.
He later returned to his hometown and worked as a driver becoming one of the first locals to earn a decent living.
He decided to devote himself to helping other villagers overcome poverty. He ran for village head and was elected by a majority vote in 2006.
In 2007, Jiangkou county's government planned to develop tea as the main industry in Nuxi town.