Fiji expects more Chinese tourists to enjoy tropical paradise after COVID-19 pandemic
Xinhua | Updated: 2020-07-27 14:21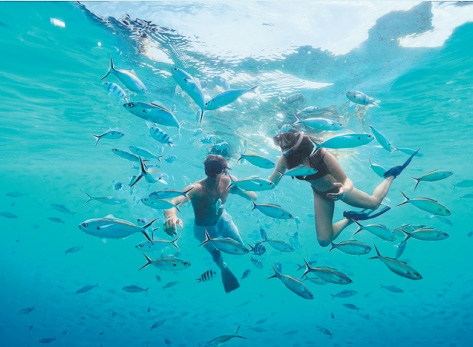 As a South Pacific island nation with unique culture and natural beauty, Fiji appreciates the contribution Chinese tourists have made to its tourism over the past years, and Chinese tourists are warmly welcome to enjoy the tropical paradise after the COVID-19 pandemic, a Fijian resort's general manager said.
"Chinese guests are incredibly important not only to Nanuku, but to Fiji as a tourist destination. All visitors to the resort are immediately part of our 'Nanuku tribe' and we greatly value the support from China which we have seen progressively grow over the past five years," Logan Miller, general manager of Fiji's landscaped Nanuku Auberge Resort, said in an interview with Xinhua.
Nanuku Auberge Resort, an all-villa boutique resort along the beautiful coastline of Fiji's main island of Viti Levu, used to receive a lot of foreign tourists, including Chinese visitors who prefered to come during October and the Spring Festival season, but after the COVID-19 outbreak and the border restrictions this year, the resort's business has been badly affected.
"Fiji's appeal and tropical weather brings masses of ever-increasing inbound arrivals year-on-year. In 2019, we welcomed more tourists than our current population (894,389 arrivals vs 863,000 locals). When you consider tourism accounts for approximately 35 percent of Fiji's total GDP, it is no surprise that the COVID-19 pandemic has been nothing short of catastrophic for travel and tourism operators," Logan said.
Located in the heart of the South Pacific region, Fiji is blessed with 333 tropical islands. The tourism industry employs about 150,000 people directly and indirectly. In recent years, Fiji has received more than 800,000 visitors per year. The Fijian government has set a goal of developing tourism to a 2.2-billion-Fijian dollar ($1billion) industry by 2021.
Currently, China is Fiji's fourth largest tourist market, with nearly 50,000 Chinese visitors each year and tourism earnings from the Chinese market accounting for about 5 percent of the country's total tourism earnings. In January alone this year, Fiji received 4,469 Chinese visitors, an increase of 12.7 percent from the corresponding period of 2019.