Banning Chinese apps bad for India's trade
By Wang Shida | China Daily | Updated: 2020-07-28 07:34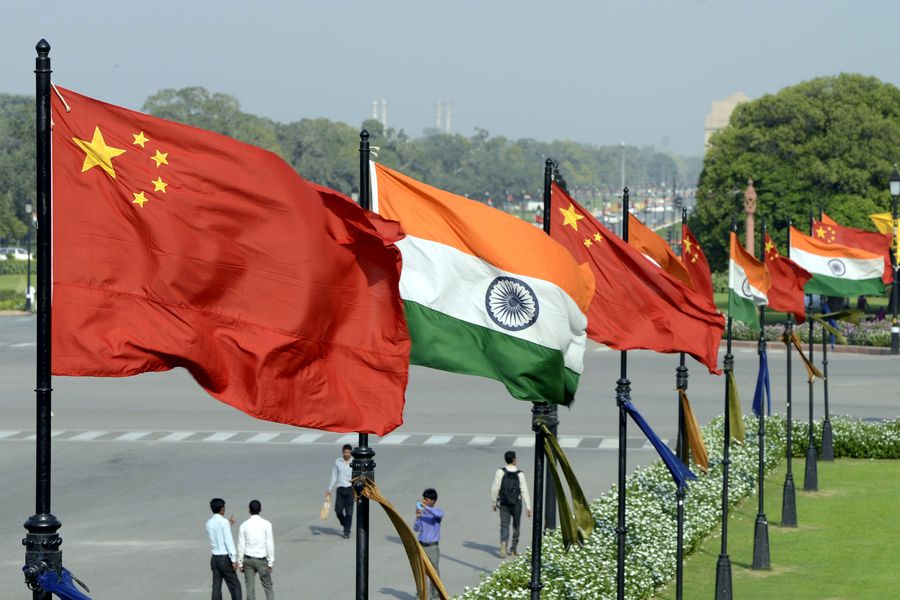 The Indian government on Friday banned 47 more Chinese apps, after 59 China-based apps were banned in late June. The Indian media reported that the 47 banned Chinese apps were "operating as clones" of the earlier banned apps and the list will be released soon.
The latest move may further intensify tensions between China and India, as bilateral relations are already frayed after the border clash in the Galwan Valley on June 15.
While the two countries were busy discussing military de-escalation along the border since late June, the Indian government banned 59 Chinese apps including TikTok, WeChat and UC Browser, removed Chinese companies from India's highway projects and related joint ventures, stopped the import of Chinese electrical equipment, and tightened inspection on all imports from China.
Yet on June 19, Indian Prime Minister Narendra Modi told an all-party meeting that "neither is anyone inside our territory nor is any of our posts captured", proving that Indian troops had crossed the Line of Actual Control leading to the border clash. So there is no reason for the Indian government to take the anti-China measures that have harmed not only bilateral relations but also the interests of the people in both countries.
China has been exporting power generation and transmission equipment to India for years. In fact, Indian Power Minister Raj Kumar Singh said at a meeting with energy officials early this month: "China accounted for 210 billion rupees ($2.8 billion) of the total 710 billion rupees of equipment for non-renewable power projects imported in the year ended March 2019."
Thanks to their cost-effectiveness, Chinese power equipment have helped reduce India's power supply costs, and yet the Indian power ministry seeks to halt the import of $2.8 billion worth of power gear from China, without realizing that it is not easy for other foreign suppliers to meet its demand in a short time. If the Indian power industry uses Japanese and European equipment, the costs will rise manifold and impact the lives of millions of Indians.
Besides, a majority of thermal power plants have to meet the deadline to install flue gas desulfurization (FGD), a process used to reduce emissions of sulfur dioxide as part of their environmental protection responsibilities, and FGD units are part of Chinese exports to India.
India's economic growth rate dropped to an 11-year low of 4.2 percent in the 2019-20 financial year. Due to its huge population and inadequate healthcare facilities, India's economy came to a standstill after the novel coronavirus pandemic intensified. Its GDP growth in the January-March quarter dropped to 3.1 percent, the slowest pace in about eight years, and the April-June quarter may see another decline-perhaps into negative territory. India has more than 1.4 million confirmed coronavirus cases with the infection rate growing with each passing day, putting added pressure on its disease prevention and control system and by default its economy.
The economic decline will make it very difficult for the Modi-led government to fulfill its 2019 election promise of making "India the third-largest economy by 2030, which means… making India a $5 trillion economy by 2025 and $10 trillion economy by 2032".
Therefore, creating an environment conducive to economic growth is an urgent task for India as well as many other countries. Trade and economy have played an important role in the win-win cooperation between China and India.
The two countries have complementary economic structures, and China was India's largest trade partner from 2008 to 2018, and their bilateral trade volume reached $95.54 billion last year. And China understands the importance of the huge trade potential between the two countries-together they have a market of more than 2.7 billion people and account for 20 percent of the world's GDP.
As of December 2019, Chinese investments in India were more than $8 billion both in traditional fields such as telecommunications, power equipment, household appliances and the steel industry, and emerging industries including the digital economy. Also, leading Chinese digital companies, Baidu, Alibaba and Tencent have invested large amounts in India's digital start-ups, generating employment in India and giving a shot in the arm of industries.
As the world's two largest developing countries, China and India have important roles to play in making the 21st century the "Asian Century". And only by better handling relations with its neighbors, including China, can India realize its dream of becoming a great power.
The author is the deputy director of the Institute of South Asia Studies, the China Institutes of Contemporary International Relations. The views don't necessarily represent those of China Daily.