China to dole out financial aid to jobless due to virus epidemic
By Li Lei | China Daily | Updated: 2020-07-30 09:28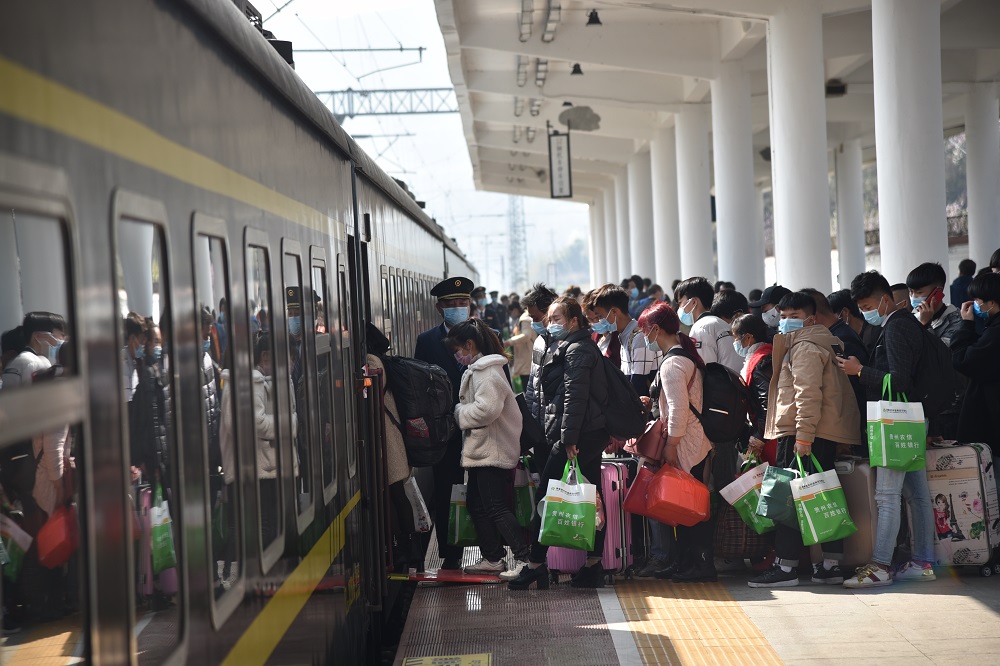 'Temporary assistance' targets those who lack unemployment insurance
China has decided to hand out financial aid to jobless rural workers and other unemployed groups not covered by unemployment insurance, according to the Ministry of Civil Affairs on Wednesday.
It was part of an aid package recently unveiled by the ministry alongside the Ministry of Finance.
The ministries have jointly issued a circular on reinforcing the safety net for people suffering from financial woes in the aftermath of the COVID-19 outbreak on the Chinese mainland.
The "temporary assistance allowance" would be distributed in a lump sum to migrant workers and other jobless groups who apply to local authorities, Ministry of Civil Affairs official Jiang Wei told a news conference in Beijing.
Jiang, deputy head of the ministry's social assistance department, said the move is meant to provide basic income to workers who were made idle amid the national outbreak but were not covered by unemployment insurance policies.
"The allowance was a highlight of the circular," she said.
The amount varies from place to place. In a localized circular in Shandong province, for example, authorities decided that the amount should be no more than three times the local low-income allowance level, and would be distributed to migrant workers who have been idle for more than three months.
Tens of millions of migrant workers-who leave their rural home provinces for factory or construction jobs in nearby cities or in metropolises dotting the affluent coastline-were among the most affected groups amid the domestic outbreak.
The epidemic kept factories and the hospitality sector shuttered nationwide earlier this year, forcing many migrants to sit idle without pay. The outbreak also triggered widespread travel bans, stranding many jobless migrants in cities where life is more expensive.
To add to the woes, large numbers of migrant workers were not given unemployment insurance, which would allow jobless workers to claim monthly payment equivalent to the local minimum wage for up to two years.
Because the cost of such insurance was shared among workers, employers and fiscal authorities, many choose not to participate so they can avoid the deduction from their already meager wages.
As out-of-towners, migrants were also excluded from low-income allowances, which were reserved for holders of local hukou, or household registration documents.
Jiang said the lump-sum allowance was intended to fix the problem and was a wholesome attempt by safety net policymakers in the face of a major national emergency.
In addition, the circular also decided to improve financial support for poor families with disabled or sick members by allowing such members to claim an extra low-income allowance on their own. Typically, the allowance is allocated by household.